Second year International Business student Elli loves the international environment of Valkeakoski. She applied for a nice place to study in the United States, but eventually found her own place in Finland and HAMK. Elli believes that an international degree will open up many opportunities for her in the future.
Who I am?
Hello, my name is Elli Koskinen. In this blog post I will share a little bit of my experiences and thoughts of the International Business programme in HAMK. I am a 25-year old second year student in HAMK. I am from Finland and grew up in a small town called Perniö with only 5000 inhabitants. From Perniö I moved to Turku to go to a highschool that had a sporting program. After I finished highschool I played basketball professionally for a year, after that year I decided to see what life can offer me and accepted a scholarship from a University of Utah in the United States. Life there was not meant for me and I decided to come back home. I played one more basketball season while I tried to decide what I want to do.
Internationality from Finland
I found the International Business Programme from a finnish website and decided to apply. At this point I already knew I wanted to do business and for me it seemed to be the best option to study in English since I already spoke it well. Also for me it is important that there are as many doors open as possible when I gratuate and getting a international degree will open a lot more doors to me in the future.
I personally love our school. The environment is international, all the teachers are nice and everyone comes along very well. I also feel like it is important to have teachers from foreing countries since a lot of the students come from different countries too. This helps the teachers understand the international students better because they are in a foreing country too and know how different it is.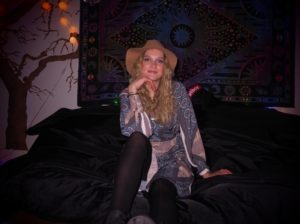 Studying in Valkeakoski
I lived in Valkeakoski for the first year and I loved it! It is a small city but it has everything you need and also most of your classmates who you will spend time with. One nice thing about Valkeakoski is also the fact that it is very close to all the big cities. So if you get the big city fever it will take you only 30 minutes to get to Tampere. I unfortunately had to make the decision to move to Tampere when all the studies moved online because of COVID-19. My work is in Tampere and I thought it is the best to move there because otherwise I would have had to drive back and forth only for my job. This is also something I like about this school, it does not take all your time and your good night sleep. The classes are well organized and usually we do bigger projects throughout the module which helps to balance everything else in life with school. A lot of people in my class are also able to work even if they study full-time like me.