Dr. Sajal Kabiraj started to teach in the International Business degree programme at HAMK last spring. He has a very international and versatile working background and eighteen years of teaching experience from different countries.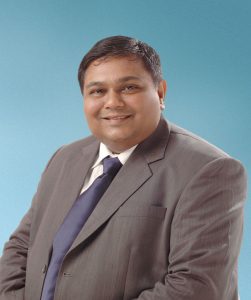 Dr. Kabiraj specialises in supply chain management consulting for retail companies and innovation-based market research studies. He has strong international practice area and research experience in multinational corporations such as Datamatics, IndoRama and NOCIL (Petrochemicals), a JV of Royal Dutch Shell-AMG, iCRM (KL, Malaysia), and MMT Center (JIBS, Sweden). He has spent time as a Researcher with Volkswagen Consulting AG, Germany, Schenker Logistics AB, Sweden and Center for Industrial Production, Aalborg, Denmark. He's been actively involved in research studies with Datamatics Inc, Panasonic, Telekom Malaysia, The Coca Cola Company, SIDBI, Jasubhai Media, CIDCO, ONREC (Canada) and Schenker Logistics AB.
Dr Kabiraj presently teaches at the School of Entrepreneurship and Business at Häme University of Applied Sciences (HAMK), Finland. Through his teaching career in China as a tenured Full Professor and elsewhere, he has been awarded the Best Teacher Awards in 2008, 2011, 2014 and 2018 for academic research and teaching excellence. His research interests lie in strategic management, organization science, innovation, entrepreneurship and technology management. "I enjoy the space in-between technology, design and business and am a team person and firm believer of 3 R's – Rigor, Relevance and Results," says he.