Hello everyone! My name is Marisa Laine, I am a third year student at HAMK in Valkeakoski studying International Business. I am half Thai half Finnish, I enjoy traveling and exploring different cultures.
"A fortunate accident"
Moving to Finland was like a gamble. I graduated from high school in Thailand at the age of 15 and was unsure about my future studies. However there was an opportunity to study in Finland and the educational system were very attractive which caught my attention.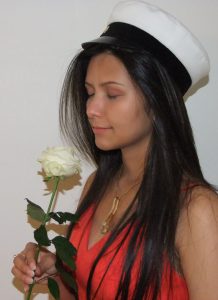 Unfortunately my high school diploma from Thailand were not compatible with the Finnish university system at the time. I redid my whole high school education in Tampereen Lyseon Lukio studying in the International Baccalaureate system. The reason I said moving was a gamble is because I moved not knowing if I had a study place.
After graduating high school for the second time I originally applied to Business Studies in Aalto University in Mikkeli and I was on their waiting list. Uncertain of my future I chose HAMK over waiting for an undetermined study place, and I haven not regretted it since.
"SISU project GreenWeek!"
SISU project, one of our biggest courses took place during spring. Unfortunately the pandemic had happened during the same time which complicated our main project. As a result, the project was converted into a virtual one. The project turned out well despite some complications, many of the students were split into groups and our group did the @greenweekcampaign on Instagram, it was a fun one! Furthermore, we were sponsored by Wilson Coffee and Iceflake Studios. Mainly we were trying to motivate people to stay healthy and be environmentally conscious during the time of the pandemic. You can read more about this topic in the @GreenWeekCampaign Blog!
"My experience at HAMK"
HAMK has been a great experience for me, during my first 3 years in Finland I did not have a chance to interact with too many Finns of my age. HAMK was different, there are many international students as well Finnish students. This gave me an exciting opportunity to make Finnish friends.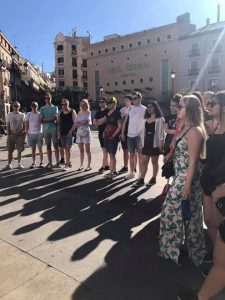 Our teachers are all very diverse and they all have their own unique styles on how to teach their students, they bring us new perspective on business and life. They are all very supportive of each student and engage actively with them. HAMK International Business represents a big happy family, filled with intelligent, supportive and competitive people, you get to both expand your knowledge and grow as a person. Sounds like a great deal if you ask me!