TEFORMI project is forming an international development partnerships between the world of work, vocational colleges and universities of applied sciences that aims to reform VET and respond to future skill requirements.
The Teformi project develops vocational training in the fields of technology. The development focuses in particular on four technology areas: Mechanical and Manufacturing Engineering, Vehicle Technology, Electrical and Automation Technology and Building Maintenance Technology. The project deepens co-operation between companies and different school levels to anticipate future skills needs, develop vocational training and raise the level of skills. At the heart of the project are personal learning paths, hybrid learning environments and quality career guidance.
International cooperation is needed to develop vocational education and meet future skills needs. The Teformi project consists of three work packages, one of which (WP3) focuses specifically on international cooperation. The project implements international workshops to identify common development needs and plan a joint development project. At this stage, workshops have been held in Bydgoszcz, Poland and Tallinn, Estonia. Workshops are still coming up in Latvia and Finland. To date, the list of common development challenges looks as follows.
List of the development needs in technology education field (EE, PL, FI)
Appreciation of vocational training and attraction of technology education
students' commitment to studies

dropouts are the main problem

one development idea: trial period at the beginning of studies in VET (you can try different fields of technology)

special study pathway for those who are interested in natural science in basic education

close co-operation between the world of work and the various school levels
Forecasting future needs and skills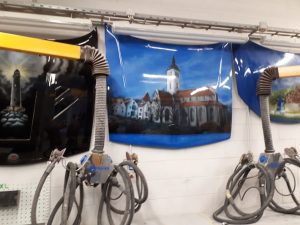 shortage of skilled labor in technology

responding to the rapidly changing challenges of the world of work

learning future skills

skill competitions as a tool to develop VET
Distance guidance methods
development of using digital guidance methods

personal, high-quality career guidance
Sustainable development and the climate change
Based on these common challenges, we are developing a joint project plan. The plan is in the draft phase and will be further specified in future workshops. More development partners from the Baltic Sea region  and Northern Europe are being sought. The aim is to apply for funding for a joint project in spring 2020. In addition, the development impact will be complemented by mutual projects between the partners, such as Erasmus + mobility projects. We look forward to future workshops.