Working and studying at home may prove more difficult than expected: without regular schedule, it requires conscious choices. The parents of small children face challenges with balancing family and work on a quite different scale than before. April's five picks come from HAMK Library e-collections and focus on how to promote well-being. Use HAMK ID to access the e-books.
For more examples, see our list of further recommendations.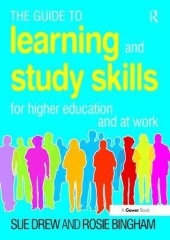 Drew, S. & Bingham, R. (2010). The guide to learning and study skills: for higher education and at work. Ashgate.
Did you realize that the most effective performance is always in relation to the situation at hand? This guide not only teaches you learning and study skills, but also – and more importantly – how to assess your needs and how to best meet them in any given situation. The guide uses different activities as a starting point, with skills divided into two levels: crucial and enhanced. There are quite a lot of tables and lists that can be used as practical check-lists. Above all, this is a book on communication: how to best read, write and work with others, both at higher education and working life.
Recommended for both the beginners and more advanced communicators who want to up their game.
---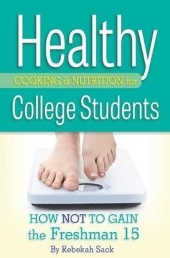 Sack, R. (2016). Healthy cooking & nutrition for college students. Ocala: Atlantic
A simple and informative book on the basics of health and nutrition. The author presents the simple facts without lecturing, keeping the tone light and easy-to-read. Practical advice covers things like cooking basics and healthy eating on a tight budget. The target audience is young American, so adjust your mental filters before diving in.
Recommended as a first introduction to the world of nutrition.
---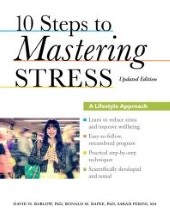 Barlow, D. H. & Rapee, R. M. (2014). 10 steps to mastering stress: a lifestyle approach, Updated Edition. Oxford University Press
If you are looking for a quick way to reduce stress, this is not the book for you. Rather, as the title suggests, the authors advocate a more thorough lifestyle change. The ten-step-program is based on 30 years of research and (according to authors) has been thoroughly and scientifically tested. The steps are certainly sensible and easy to follow, with practical tasks that can be recorded on the workbook.
Recommended for all students who are experiencing difficulties while trying to balance studies, work, family and personal life.
---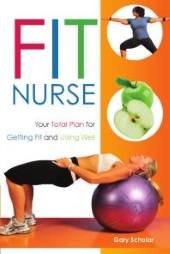 Scholar, G. (2010). Fit Nurse. Sigma Theta Tau International.
You do not have to be a female nurse to read this book, but it helps. The book is based on several nurse interviews and hundreds of survey answers from nurses around America. The author proposes a healthier lifestyle nurses can adopt – eating better, exercising more etc. What makes this book stand out from others like it, is the way it addresses things like night work and back problems, both connected to nursing profession.
Recommended for nursing students and other young professionals.
---

Flipster offers you access to several interesting magazines including Newsweek, 3D World, Vogue, Wired and many others. We recommend you use the free Flipster app on your mobile, though web browser use is also supported.
Featured image by Martine Auvray @ Pixabay