The ability to understand the impact of cultural background on the way one interprets the world is useful for everyone, regardless of work community. In a multicultural organization where communication is an important part of work, it is even necessary. At the moment, there are restrictions limiting our life and at times it may seem there are few opportunities for intercultural communication. However, it is good to remember that HAMK is an active member of several international networks. Also, HAMK community includes people with varied backgrounds, and internationality is an integral part of our university community.
Here are five picks on intercultural communication. The selection has been made by Roope Hollmén from HAMK library. For more tips, see his topic list.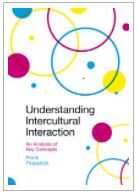 Fitzpatrick. (2019). Understanding intercultural interaction: A guide to key concepts. Emerald Publishing Limited.
As education and work become increasingly international, every student and professional at some point is likely to feel the need to explore and discuss concepts of culture and identity in order to be prepared for intercultural encounters in the globalised workplace. Understanding Intercultural Interaction encourages readers to abandon the notion that culture is something static that we possess or have inherited and to see it as fluid and dynamic, created, interpreted and negotiated through social interaction.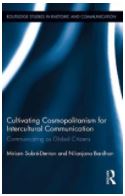 Sobre-Denton, M. & Bardhan, N. (2013). Cultivating Cosmopolitanism for Intercultural Communication: Communicating as a Global Citizen. Routledge.
This book engages the notion of cosmopolitanism as it applies to intercultural communication. Moving intercultural communication studies towards the global in complex and nuanced ways, this book highlights crucial links between globalization, transnationalism, postcolonialism, cosmopolitanism, social injustice and intercultural communication, and will help in the creation of classroom spaces devoted to exploring these links. In sum, this book orients intercultural communication scholarship firmly towards the critical and postcolonial, while still allowing the incorporation of traditional intercultural communication concepts, thereby preparing students, scholars, educators and interculturalists to communicate ethically in a world that is simultaneously global and local.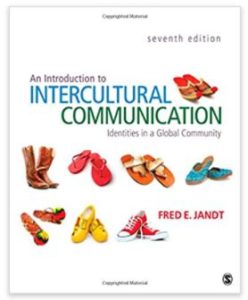 Jandt, F. E. (2013). An introduction to intercultural communication: Identities in a global community (7th ed.). Sage.
Filled with thought-provoking examples, photos, quotes, cases, and stories that spark students' interest and challenge them to reconsider existing viewpoints, the Seventh Edition of Fred Jandt's An Introduction to Intercultural Communication–a historical framework featuring extensive relevant updates–prepares today's readers to successfully navigate our increasingly global community.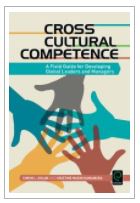 Dolan, S. L., Kawamura, K. M. & Kristine Marin Kawamura. (2015). Cross Cultural Competence: A Field Guide for Developing Global Leaders and Managers. Emerald Publishing Limited.
The book is grounded in the most rigorous and relevant theories, research, and learning methods and makes them easily accessible and fun to apply. Rich with exercises, case studies, survey instruments, and tools, it is based on the authors' extensive experience in delivering cross cultural training, coaching, and consulting in multiple languages to numerous organizations across the globe. The book may also be used by individuals who want to better understand the complexity of working and living in a cross cultural world or who want to improve their capabilities in cross cultural management the concepts, knowledge, skills, and training tools needed to develop global competence in people and organizations.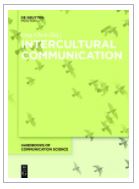 Chen, L. (2017). Intercultural Communication. De Gruyter Mouton.
This handbook takes a multi-disciplinary approach to offer a current state-of-art survey of intercultural communication (IC) studies. The chapters aim for conceptual comprehension, theoretical clarity and empirical understanding with good practical implications. Attention is mostly on face to face communication and networked communication facilitated by digital technologies, much less on technically reproduced mass communication. Contributions cover both cross cultural communication and intercultural communication.
A bonus tip: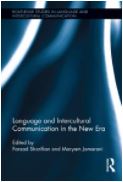 Sharifian, F. J., Jamarani, M., Sharifian, F., Hua, Z. & Kramsch, C. J. (2012). Language and intercultural communication in the new era. Routledge.
Studies of intercultural communication in applied linguistics initially focused on miscommunication, mainly between native and non-native speakers of English. The advent of the twenty-first century has witnessed, however, a revolution in the contexts and contents of intercultural communication; technological advances such as chat rooms, emails, personal weblogs, Facebook, Twitter, mobile text messaging on the one hand, and the accelerated pace of people's international mobility on the other have given a new meaning to the term 'intercultural communication'. Given the remarkable growth in the prevalence of intercultural communication among people from many cultural backgrounds, and across many contexts and channels, conceptual divides such as 'native/non-native' are now almost irrelevant. This has caused the power attached to English and native speaker-like English to lose much of its automatic domination. This book showcases recent studies in the field in a multitude of contexts to enable a collective effort towards advancements in the area.
Thank you for the main picture: Mohamed Hassan@pixabay