This time the five picks showcase our journal collections. Professional journals and magazines are a great way to get familiar with your study field, to find out what is current and what the focus of research is. Library subscribes to more than five hundred print journal titles.
In addition to the printed journals, we subscribe to c. 8 500 magazines and scholarly journals. They are not facsimile versions, but their content is included in article databases. You can browse e-journals by title in HAMK Finna. To find articles on your topic of interest, use the International e-materials search.
Here are five examples of library e-journal collections. To access them, use the link in HAMK Finna and login with your HAMK user id.
---

Flipster offers you access to several interesting magazines in facsimile form. Titles include Newsweek, 3D World, Vogue, Wired and many others. We recommend you use the free Flipster app on your mobile, though browser use is also possible. Login using HAMK user id.
---

Ebsco Business Source Elite provides full-text coverage of 300 top business, management and economics journals and periodicals. Topics covered include accounting, banking, finance, international business, marketing, sales and more.
---

Emerald Insight grants you access to over 300 full-text journals on strategy, leadership, marketing, HRM and engineering.
---

Science Direct Freedom Collection offers scholarly journals mainly on natural sciences, engineering, health sciences and social sciences.
---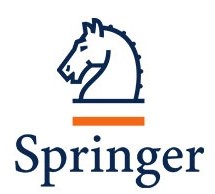 Springer Compact is a multi-disciplinary journal collection including over 2200 scholarly journals on health, life sciences, engineering, computing and physics.
Article picture of a newsstand courtesy of Nicolas Nova