Hobby groups start in the autumn, providing great balance for work and study. Do you already have a hobby you feel passionate about? Or would you like to try something new this year? Here are just a few examples to give you an idea of the variety available. For more ideas, see HAMK Finna on hobbies and crafts.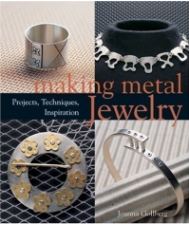 Gollberg, J. (2006). Making metal jewellery: Projects, techniques, inspiration. Lark Books.
Cold-connecting metal is a great way to learn jewellery-making: tools are inexpensive and easily available. This book introduces you to the materials, tools and techniques for making cold-connected jewellery. Once you have mastered the basics, you can start creating your own jewellery. Or you can use some of the more than twenty designs provided by Joanna Gollberg.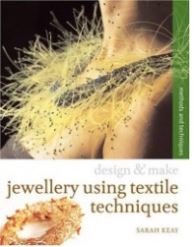 Keay, S. (2009). Jewellery using textiles techniques. A&C Black.
Metal is not the only material for jewellery-making. Textiles and paper can also be used creatively to make stunning wearables. Or you can adopt techniques more familiar with textiles, such as knitting, weaving, sewing or hand spinning. This book includes several step-by-step projects which give you an opportunity to experiment and learn. Sarah Keay also introduces you to the work of several contemporary artists in this field.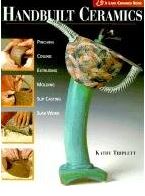 Triplett, K. (1997). Handbuilt ceramics: Pinching, coiling, extruding, molding, slip casting, slab work. Lark Books.
With the Great British Throw Down tv-series, the popularity of ceramics has soared. And no wonder: there is something immensely satisfying with being able to mould clay into something beautiful or at least useful. This book introduces you to the varied techniques of hand-building: pinching, coiling, slab work, and more. The step-by-step projects have been provided with how-to photos. For the more experienced potter, there is a large array of colour photos representing the best of ceramic art.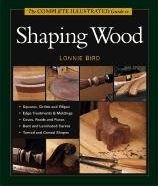 Bird, L. (2001). The complete illustrated guide to shaping wood. Taunton Press.
This reference book covers everything there is to about shaping wood: milling, cutting, carving, turning, bending. More than one thousand photos and drawings illustrate the techniques clearly, making this a must-have book by your work bench. The book starts by introducing tools and materials, then moves on to cutting, edge treatment and other techniques.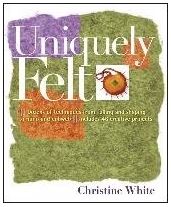 White, C. (2007). Uniquely felt: Dozens of techniques from fulling and shaping to nuno and cobweb: includes 46 creative projects. Storey.
The interplay of wool, water and human hands can result in something magical, as Christine White demonstrates in her book. Learn about wool and the varied techniques of felting to create a blanket or a placemat, apply more refined techniques for scarves and shawls. Nearly fifty hands-on projects offer something for every budding wool artist.
Thank you for the image: Alice Dietrich @ Unsplash