Design thinking is no longer limited to the world of industrial design. More and more often it is used to refer to the design methods that can be used to approach different problems. Design thinking aims to improve people's lives by finding new, human-oriented solutions. The following five books approach design thinking from different perspectives.
For more books on design thinking, see HAMK Finna main page. The use of e-books requires HAMK user id.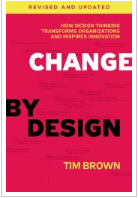 Tim Brown. (2019). Change by Design, Revised and Updated: How Design Thinking Transforms Organizations and Inspires Innovation. Harper Business.
If you are new to the world of design thinking, you might like to start with this title. Brown's book was first published in 2009, and quickly became the go-to guide on design thinking. This revised and update edition shows how design thinking belongs to every level of business. The first part of the book focuses on design thinking and its principles and practices. Part two, as Brown himself puts it, "challenges us all to Think Big" – whether we work in business, markets, or society.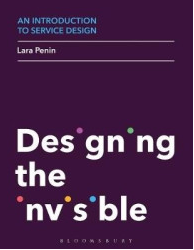 Penin, L. (2018). An introduction to service design: Designing the invisible. Bloomsbury.
Service design tries to improve services by finding out what the goals are the customer actually wants to achieve with a service. Penin's book has been divided into two parts: the first discusses services and the way they are interconnected with the world. The second part focuses on the service design process, methods and tools. The book is aimed at students and as such it is very clear and informative, with both theory and case studies. Each chapter ends with a glossary, key points and recap questions.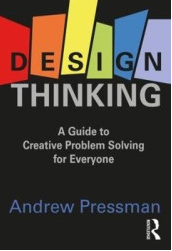 Pressman, A. (2019). Design thinking: A guide to creative problem solving for everyone. Routledge.
Pressman approaches design thinking as a problem-solving method. He starts by introducing us to design thinking and its tools and strategies. Then he describes how design thinking has been applied to solve real-life problems in politics and society, business, law, and health and science.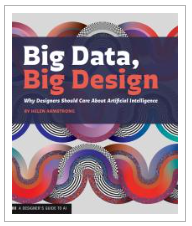 Armstrong, H. (2021). Big data big design. Princeton Architectural Press.
Machine learning and artificial intelligence have entered also the world of design. This is a practical handbook written for designers and aims to help them adapt and thrive in the world of new technologies. How can designers make best use of them? Are there risks, even dangers they must address? And above all, what possibilities for a better future could they explore?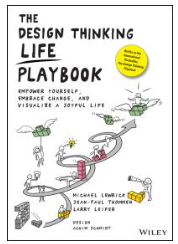 Lewrick, M., Thommen, J., & Leifer, L. (2020). The design thinking life playbook : Empower yourself, embrace change, and visualize a joyful life. John Wiley & Sons.
As the final choice, a design book where the focus is on an individual person. This book is intended for everyone who wants to improve their future life, whether it's career, health or relationships. The authors offer a variety of practical tools that everyone can use to improve their lives through design thinking.
Thank you for the image: Tumisu@Pixabay