Creativity is a skill that each of us can develop. Creativity helps us solve problems, develop new ideas, express ourselves, develop skills and improve the quality of life. The following books approach creativity from different perspectives.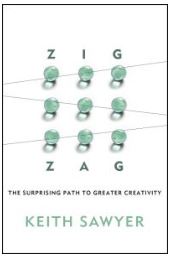 Sawyer, K. (2013). Zig zag : The surprising path to greater creativity. John Wiley & Sons.
Sawyer begins with the premise that everyone is creative – a premise already proven by research. He introduces us to the eight zigzagging steps that are involved with being creative. The steps are simple enough: ask, learn, look, play, think, fuse, choose and make. Sawyer's book is a nice, simple how-to book for anyone looking for a quick way to become more creative.
Ness, R. (2013). Genius unmasked. Oxford University Press.
Ness tells the story of more than a dozen exceptional scientists, from Darwin to Pasteur, showing how they have each used the cognitive tools of creativity enhancement. There are eleven basic strategies anyone can use to improve their creative abilities, starting with finding the right question and ending with frame shifting.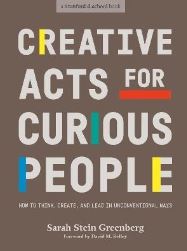 Greenberg, S. S., Kelley, D. M., & Hirshon, M. (2021). Creative acts for curious people: How to think, create, and lead in unconventional ways. Penguin Business.
This is a fun and visual book of Stanford d.school assignments. The purpose of the assignments is to help everyone unlock their creative abilities. A path guide helps you to find the assignments that best help develop specific skills from seeing things in a new way to working well with others and locating your own voice. Design students will probably best benefit from this book, but it has a lot to offer for everyone.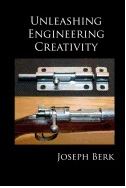 Berk, J. (2013). Unleashing engineering creativity. [Joseph Berk?].
This is a great little book on creativity, written by an engineer, for engineers. Berk's approach is very practical: he starts with a short introduction to creativity and its obstacles, then moves on to introducing as many as fifteen specific creativity enhancement techniques, devoting a full chapter for each of them. At the end of each chapter, there are activities you can use to test the techniques yourself.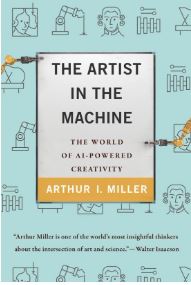 Miller, A. I. (2019). The artist in the machine: The world of AI-powered creativity. The MIT Press.
This is a great book on creativity in the age of machines. The technological advancements and AI are changing the creation process. Is AI truly creative or is it merely a tool of the creation process? Miller argues that computers can indeed be as creative as humans, and will one day surpass us.
Thank you for the image: Jan Cigánek @ Pixabay