Studying in Finland was an idea that I had for a long time. I am originally from Suojarvi, Karelia, which is very close to the border so I had a lot of possibilities to travel and experience what living in Finland would be. Since 7th grade I wanted to study physics and pursue a career related to it. However, thanks to my parents advice and my experiences in Finland, I decided that it is better to pursue a more practical degree in Europe. Out of all English degrees in Finland, Automation and Electrical Engineering sounded the most interesting. HAMK being the only university providing this degree in English it was the only choice I had. Looking back I can say that I made the right choice.
The studies were completely different from what I expected – before coming to Finland I was afraid that my knowledge in English or other disciplines was lacking and that I would have to struggle. It turned out i had worried too much. International students get a good introduction to Finnish culture and how to survive in Finland. I had lots of talks with my friends in Russia and while I was having fun and studying in a relaxed way, they were overloaded with their studies and all the hassle with moving to their university cities. It is still weird to me that moving to Finland turned out to be so much easier than to a city couple of hundred kilometers away in Russia.
Studies at HAMK
Another fun part for me was that half of the studying content was what I hated in high school. However, it turned out that learning something without understanding why you would ever need it and learning something new and then applying it in the same day changes everything, even if the topic is the same. And HAMK was perfect in teaching theory and then requiring that theory during numerous lab works. Much hated Boolean algebra was a God's gift during electronics course, complex numbers and trigonometry for power engineering.
Everything was combined into modules, and if the knowledge you got from one course was not really needed for some other course inside the same module, you could be sure, that it will be needed in another one. The program was really wide: I studied electronics, programming, automation, control theory, measurement technologies and even cloud technologies for personal projects. The flexibility was enormous, I could remove some courses and replace them with others. Or you could do interesting projects and then replace exams or even whole courses with them. The only requirement from the teachers was that you could show that you had gathered all skills and knowledge required.
I used this flexibility during my whole time in HAMK: I was replacing courses and doing projects which i found interesting enough to spend free time on, which we had a lot of. I guess the whole program was designed in a way that students have time to explore things they are most interested in. After some time I started doing projects for HAMK instead of myself. Approximately in the same time I was lucky enough to be noticed and became a teaching assistant. It was interesting being a lab assistant for fourth year students, while I was a third year student myself.
As an engineer you only have one responsibility – to solve problems.
While my project work experience was not always as smooth as possible, it was still nevertheless rewarding in its own way. That was the time I realized that as an engineer you only have one responsibility – to solve problems, leaving finding and creating new ones to inventors, entrepreneurs and salesmen. I had complete freedom to arrange my own work and schedules as long as tasks were completed. During my third year I got into machine learning and data analysis which I was mostly studying through Coursera and other open resources.
Working at HAMK Smart Research Unit
Interesting things started happening when I was approached by Jukka Pulkkinen, who essentially became my supervisor. He told me that I could get a full time position as a project engineer at HAMK Smart Research Unit after I finish my thesis. This was a "hold my beer" moment. I wrote my thesis in about a month and even took a topic related to time series analysis. That was the beginning of my career as a data scientist.
It was rather surprising that after studying by myself, for example watching YouTube learning videos, I was able to get a job in the field – not counting hundreds of hours I spent learning and practicing, but still. I believe that most of the skills I have right now are from working in HAMK Smart. I received almost unlimited freedom to learn and try things I wanted. Nobody ever commanded me to do something and I was able to make most of technical decisions independently in the given framework. This way I was able to experience real consequences to my actions.
Even though, I only worked slightly over a year at HAMK Smart, I feel like I got at least five. I did data analysis, various visualizations, a little bit of web development, embedded programming, electronics, cloud development, game design, designed systems' architectures and controllers for HVAC machines. I was able to try out so many different fields and find out what I wanted to do with my career in just under one year. It would had taken many years to experience at least half of these in any other setting.
In the research unit you always have a freedom to fail, only crucial thing is knowledge gained. I also had a chance to participate in academic conferences as an author and as a presenter. It was an interesting experience to talk about serious things, when you just got your bachelors degree and almost everyone is Ph.D.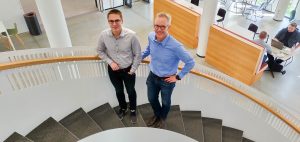 During summer, I got an invitation for an interview from Metso for a Data Scientist position. During the interviews I was asked about what I did, how I did it and other questions, which you couldn't answer just by reading books. They were looking for understanding, which comes with experience. In the end, knowledge and experience I got during my bachelor of engineering studies and working at HAMK Smart turned out to be a lot more important than M.Sc. or Ph.D. before my name and I got an offer.
When I met Igor for the first time I got an impression that he was like a "diamond in the rough" with lots of potential. Later my first impression become very much true and I was impressed how fast he got himself familiar with data analytics and new algorithms. I wasn't the only one who was impressed. Palmia Oy appreciated Igor's work in Terveellinen digitalo project and I am convinced that they got a good start to their journey using data science in their business development as well. Igor is a good example of research unit's role in both close co-operation with local companies and developing young talents to challenging jobs in private companies, says Jukka Pulkkinen.
In the end, I would like to say it just one more time: your degree never limits you, it only gives you more opportunities. No matter what you are studying, you can always learn something completely different and it will complement your studies, you just need to persuade employers in that. And as a matter of fact, if you are not sure what to study, then Automation and Electrical Engineering is one of the best options you can have: real automation just started and possibilities inside the industry are limitless.
From HAMK perspective, we are very proud that we are able to polish these rough diamonds to real professionals who are ready to work in such positions, says HAMK Smart Research Unit Director Vesa Salminen.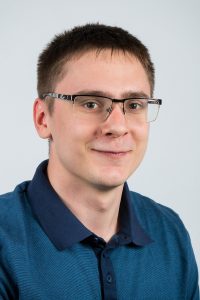 Igor Trotskii, Project Engineer, HAMK Smart Research Unit