Bonjour everyone! I'm Oliver Shults, an International Business student at HAMK. I recently came back to Finland from my one year exchange in Paris, France. Now that my adventure has come to an end, I'd like to share some insights and tips based on my experiences. So, whether you're considering an exchange program or simply curious about life in Paris, read on!
Paris city of lights: Visiting museums, parks, eating in different kind of restaurants, sports or just walking around the city. In this city there is a lot of things you can do and everyone will find something they like. It is very international and has a lot of tourists and it can't be noticed. Public transport is good, if there is not any strikes. Which means that some of the metros and trains are not working.
My experience in the host University was really good. The name of the University was IUT Paris Descartes Institut Universitaire de Technologie. The atmosphere was really nice and welcoming. The students and professor were nice and friendly. It was easy to make friends and interact with other students in the University. The courses I had were really good and I liked them a lot.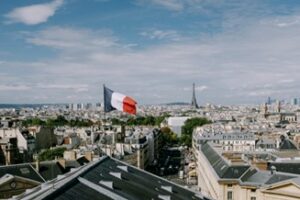 What Others Might Want to Know: For fellow students considering an exchange, here's some advice: Embrace the unfamiliar. Before my journey, I had thoughts about the language barrier and adapting to a new culture. But I found that open-mindedness and a willingness to learn go a long way. My exchange program at IUT Paris Descartes was good and it provided high quality courses.
Before Planning Your Exchange: Before you set off on your exchange adventure, make sure to do your research. Understand the cultural differences, prepare financially, and check the necessary documentation. It's also essential to have a clear academic plan and a goal in mind, as it will help you make the most of your experience.
Accommodation: In Paris it is very hard to get apartment and they are overall very expensive. It is recommended to start searching apartments very early, preferably straight away when you get your exchange study confirmation. Be careful and aware of scams!
Packing Essentials: When it comes to packing, less is often more. It is good to know when going into Paris. Because the apartments are not usually very big and besides all necessary stuff you need, you can buy from there. Take good shoes, because you will walk a lot.
Dos and Don'ts: Dos: Embrace local cuisine, immerse yourself in cultural events, and make an effort to learn the language. Don'ts: Avoid overplanning every moment, as some of the best experiences happen spontaneously.
Cultural Affairs: Exploring the rich cultural tapestry of Paris was one of the highlights of my exchange. I attended festivals, visited famous museums, and savored delicious French cuisine. Parisians are proud of their heritage, and engaging in cultural activities is an excellent way to connect with locals.
Conclusion: My exchange experience in Paris was a life-changing adventure. I hope these insights and tips help you make the most of your own journey. Remember, an open, positive, and confident mindset can turn every challenge into an opportunity for growth. Overall, I would recommend everyone to consider Paris as an option for exchange destination!
Oliver Shults
International Business student