Aino Perälä is a 3rd year student of Horticulture at HAMK. Her exchange destination is the Swedish University Of Agricultural Sciences.
---
What is the duration of your exchange?
I was on an exchange for about three months. I went to Sweden on 19.8. and came back on 19.11.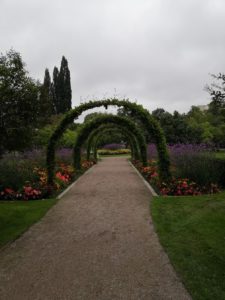 Where are you doing your exchange studies?
I decided to go to Sweden because I wanted to speak Swedish and I wanted to know more about Sweden. I had a few other countries in mind, but courses in Sweden looked great. Also, one of my teachers had lived in Sweden and it sounded like a nice country.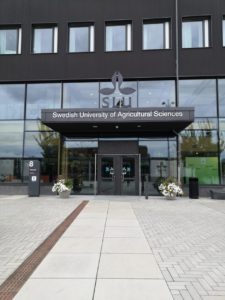 How has your experience been in your destination country?
The nature was quite similar to Finland and there were beautiful walks. I was shocked about food stores because they were so different than in Finland! The food selection was very limited compared to Finland. People were so friendly and happy. I´m so glad that I chose to go to Sweden!
How long did it take for you to integrate over there and make friends?
We had an orientation week before the course started, it was on zoom. After that, we had some activities where we had an opportunity to meet each other. To get to know each other was quite easy, but you had to be active. No matter what the activity was, the most important thing was that you met people. We also had activities after the school started. I got friends from the orientation week, and I recommend going to activities just to meet people and to have fun! I am shy and almost every time I was thinking that should I go or stay home. After the activity, I was so glad that I had left. I got friends and I had always fun.
Compared to HAMK, could you list a few things that you like better in your destination university that you hope HAMK also would have?
Two things which I liked better in my destination university: Every school building has a lot of microwaves and fridges and students can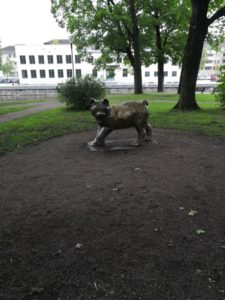 bring their lunch and eat there. Teachers take more breaks in their lessons, so it was easy to listen.
How do you like your studies there compared to HAMK?
My destination university had more interesting courses than HAMK, I think. Maybe because all students can choose their courses quite freely, but at HAMK we had to choose between two courses, so it´s not that free.
What part of the exchange have you enjoyed the most so far?
The best part of my exchange was one school course. There were many exchange students and people who were not students. I got so many friends and happy memories of that course.
Is there anything special that you are looking forward to further in the exchange?
University´s Nation organizes some activities and trips. They went to Gotland in the autumn. The next trip is to Lapland, where they stay about 7 days.
Do you get support from teachers in HAMK and HAMK international?
I got a lot of support from HAMK International. They do so important work!
What did you do with your apartment and belongings in Finland when you left for the exchange period?
I kept the apartment for myself in Finland. So, I had to pay both Finland´s rent and Sweden´s rent. It was expensive, but I had saved money for that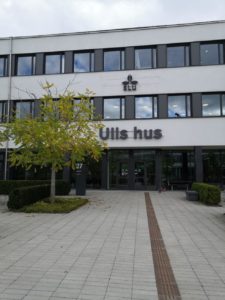 . But if you have an opportunity to have a subtenant or something else, then you should do it because it will save your money.
How international is the atmosphere in your destination university? 
The atmosphere at my destination university was very international. The biggest reason is that there are a lot of master students who come from all over the world. Secondly, it is a popular destination for exchange students.
How do you find the future study prospectives in your destination country to be?
I think the future study opportunities in my destination country are great. There is knowledge in many trades and teachers are international.
What is the social life like in your destination university?
The social life in my destination university is very friendly and students like to talk with each other about everything. They discuss about their course and help each other if there is something that is hard to understand.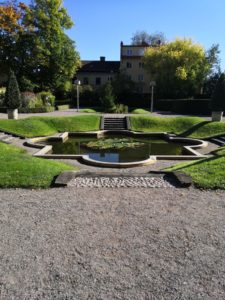 How did COVID affect your exchange study plans?
I should have left earlier last spring 2021, but because of the COVID situation, I decided to postpone my departure to autumn.