Hidden treasures in Global Education and personal life
I was living in Finland in 2016 and it was May 17th in the afternoon. After the formal activities I had at Häme University of Applied Sciences (HAMK), I decided to show Hämeenlinna to my wife and children. So, after making some easy calculations regarding to the time zone, I called them on Skype, took my bicycle and started a ride around the lake. My goal was to show them the Häme Castle, and so did I. After parking my bicycle near the castle, I could show them some amazing sights, like the strong and high stoned walls and the ducks on the moat around the castle. It was pretty nice! The girls were interacting with me in real time, even being so far away. We really connected. So, I gave them a virtual kiss and came back to take my bike.
And how surprised I was when I took a look at the sky… there was a beautiful rainbow from the castle to the lake. No camera was needed, just the moment that imprinted in my memory. And, suddenly, I realized that I've reached the peace of mind as a teacher: sometimes I just need to let myself to change my point of view! And I realized that there are so many rainbows and treasures hidden in my professional life, waiting for to be discovered and seen from the different angle.
I learned this simple lesson in such a unique moment. Or maybe it was a déjà vu! And more, certainly the other thought was that my students must also have a possibility to see, experiment and discover new points of view to learning in their own time, in personalized learning process. This is deep learning. This is what makes vocational education so special, learning from your own experiences and finding your own visions, and then, building competences and skills relevant to the world of work. So, in this state of mind, I was watching and admiring the small rainbow, doubled by its reflection on the lake, and disappearing in a minute. In the few lines below, I'll try to write something more about my personal and educational experiences in Finland.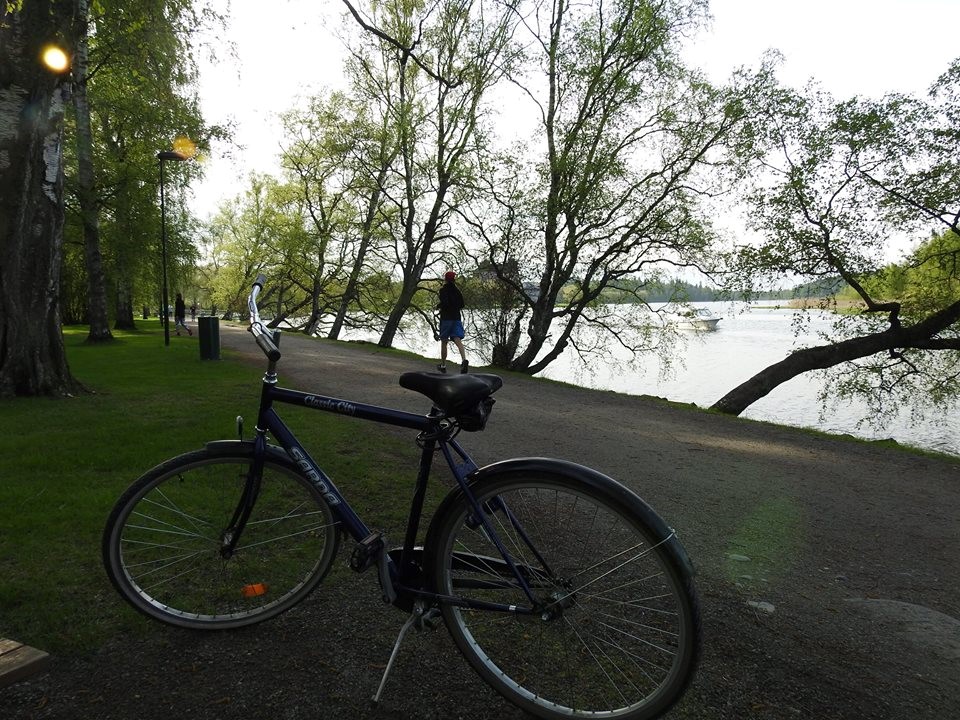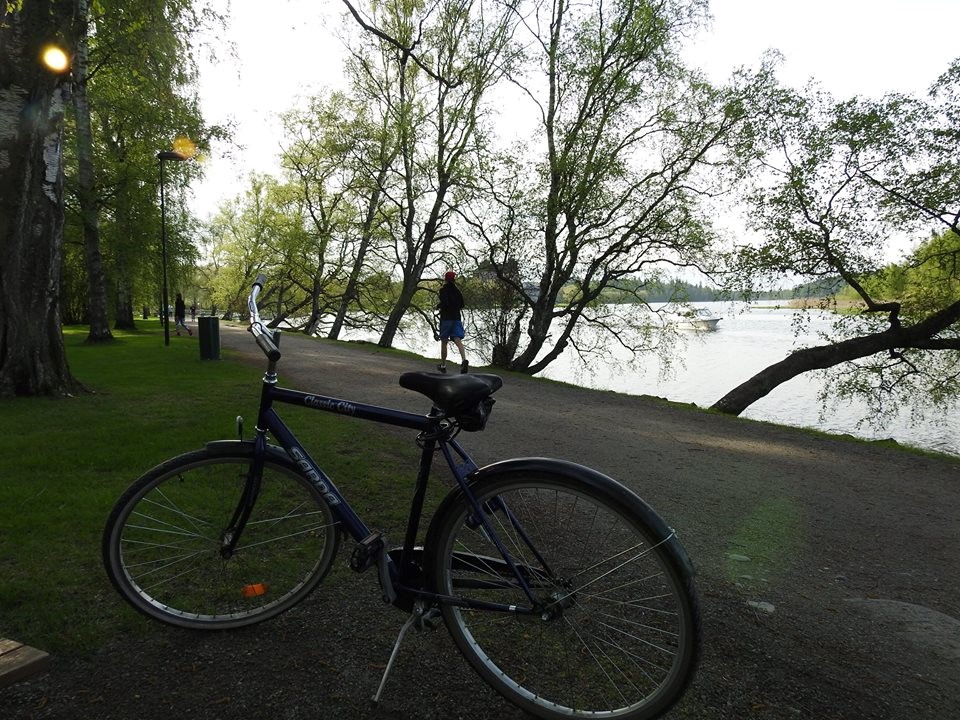 Studying at HAMK – a great opportunity to me
As a memebr of The VET (Vocational Education and Training) Teachers for the Future -training programme, I am grateful to the HAMK staff. They were professional, kind and gave me an opportunity to see and feel another world. The main outcomes of my training period in Finland are related to my professional behavior changes as a teacher. In this context, I would like to highlight at least three points.
The first, it is important to accept the possibility to fail and to make mistakes. Losing the fear to make mistakes can be applied to my day-by-day teaching and also to the students' learning process. Letting the students know that, at school, they can make mistakes and, in fact, they must be encouraged to that. They must feel safe and encouraged and this is how to discover an authentic way to surpass personal limitations in learning. This is a very significant approach to learning.
The second point is related to the trust between teachers and students, between school managers/coordinators and teachers, and between parents and teachers. I've seen this happening in Finland. As I could observe from some visits to elementary, upper secondary and vocational schools, it's up to the students to study, it's up to the teachers to teach and it's up to the school to make this happen in a very good way.
And finally, I'd like to remember that deep learning takes time. Instead of a fast learning based on repetition, an authentic discovering and experiencing process must be developed considering and respecting every student's differences in the learning process dynamics.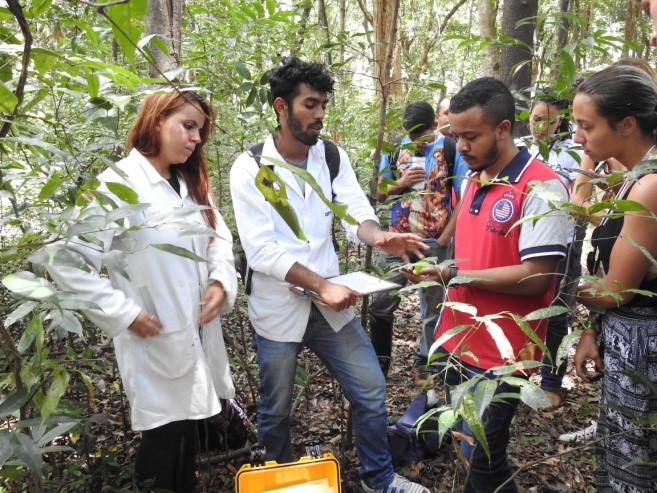 New Programme with HAMK: Gira Mundo Finlândia
Regarding to the multiplying actions, I had the opportunity to make presentations in institutional events in 2016, such as: a) Educational Forum of Paraíba Government (27th July); b) IFPB João Pessoa campus Pedagogical Week (8th August) – presentation called "Teaching, Research and Extension in a Pedagogic Approach", and; c) IFPB Santa Rita campus Science and Technology Week (27th October) – presentation called "Active Learning in Engineering and Environmental Sciences Teaching".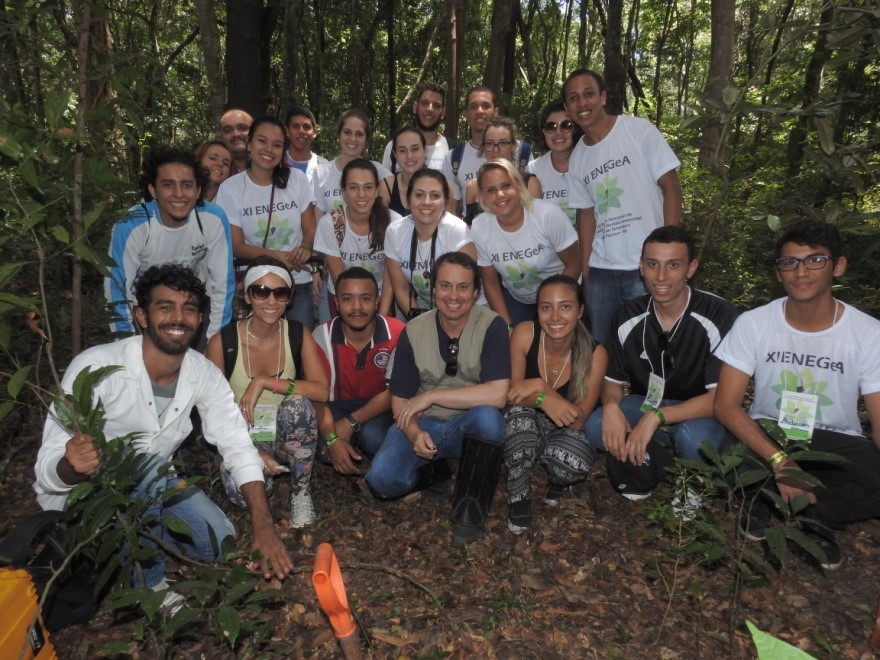 But the most significant multiplying action started when I was in Finland yet. At the end of my training period at HAMK, I was invited by the Secretary of Education of Paraíba State, Alessio Trindade, to coordinate a group of public state teachers, and to help building a professional development programme for teachers together with HAMK, supported by the Paraíba State Governor Ricardo Coutinho. The programme was called "Gira Mundo Finlândia", which means "travelling around the world – Finland", in this case meaning the dynamics of Paraíba teachers educated in the Finnish educational context.
A public call was published by Paraíba research funds agency (FAPESQ) in August 2016. The course started in Hämeenlinna, in October,  with a two-month study section in Finnish learning environment. The programme continues now in Brazilian learning environment. This way I also had the opportunity to develop my own individual competences related to international networking, especially in planning, guiding and assessing processes for continuous training.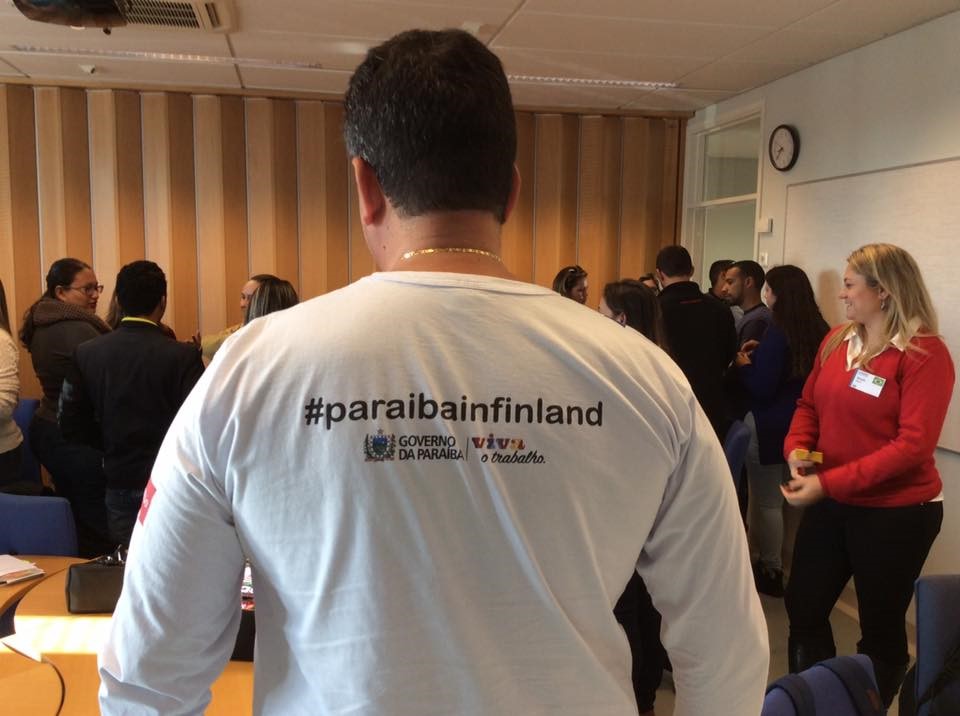 Challenges for 2017 and onwards
I really expect to continue collaborating with Finnish partners this year. Some experiments in our lives may completely change the way we think, act and feel. This happened to me in Finland when working with Finnish people. I'm involved in working with the country that generated a huge change in my personal and professional life. In 2017, I coordinate at least 2 more cohorts for Gira Mundo Finlândia (related to Brazilian counterpart), and help to make even stronger the relationship between Finland and Brazil. Not only in education or training programmes, but also in cultural issues to consolidate and bind together these two different countries, which complete each other in many ways.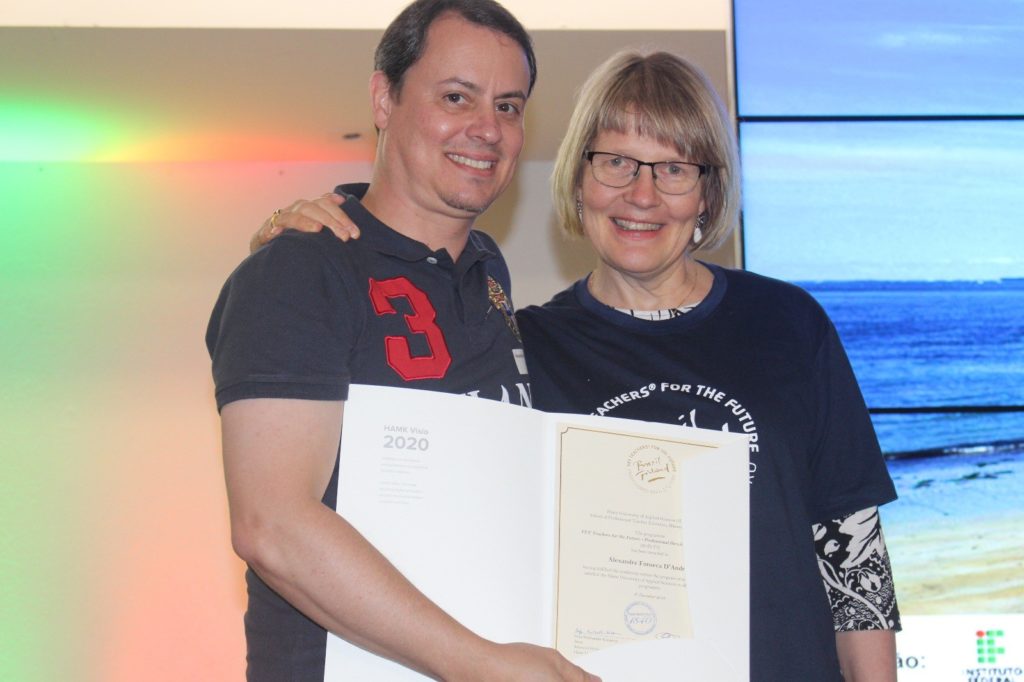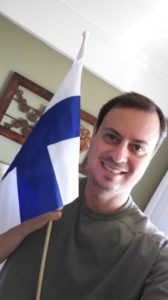 Dr. Alexandre Fonseca D'Andréa
Teacher of Basic, Technical and Technological Education
Research Group: Environmental Changes and Land Use
Federal Institute of Education, Science and Technology of Paraíba

Further reading:

Governo abre inscrições para professores no Programa de Intercâmbio Gira Mundo Finlândia
Programa Gira Mundo qualifica professores e alunos e eleva o nível da educação no Estado
Sense Business Idea Competition – HAMK, Lahti UAS and Laurea
BBC World. "Todos los alumnos tienen talento": qué está aprendiendo América Latina de la educación en Finlandia
BBC Brazil. Professores contam como estão aplicando no Brasil o que aprenderam na Finlândia
Comitiva de professores do IFPB retorna da Finlândia