Considero-me uma metamorfose ambulante. Vivo na incerteza e transformo-me em lagarta ou borboleta com muita facilidade. Tudo que sei é que nada sei! Vivo para borboletear e espalhar esperanças àqueles que, assim como eu, acreditam em uma Educação brasileira de qualidade.
I am an ongoing metamorphosis, I live in uncertainty and become a caterpillar or a butterfly very easily. All I know is that I know nothing! So, I decided to live as a Butterfly and to spread dreams to those who, like me, trust in education and life equality.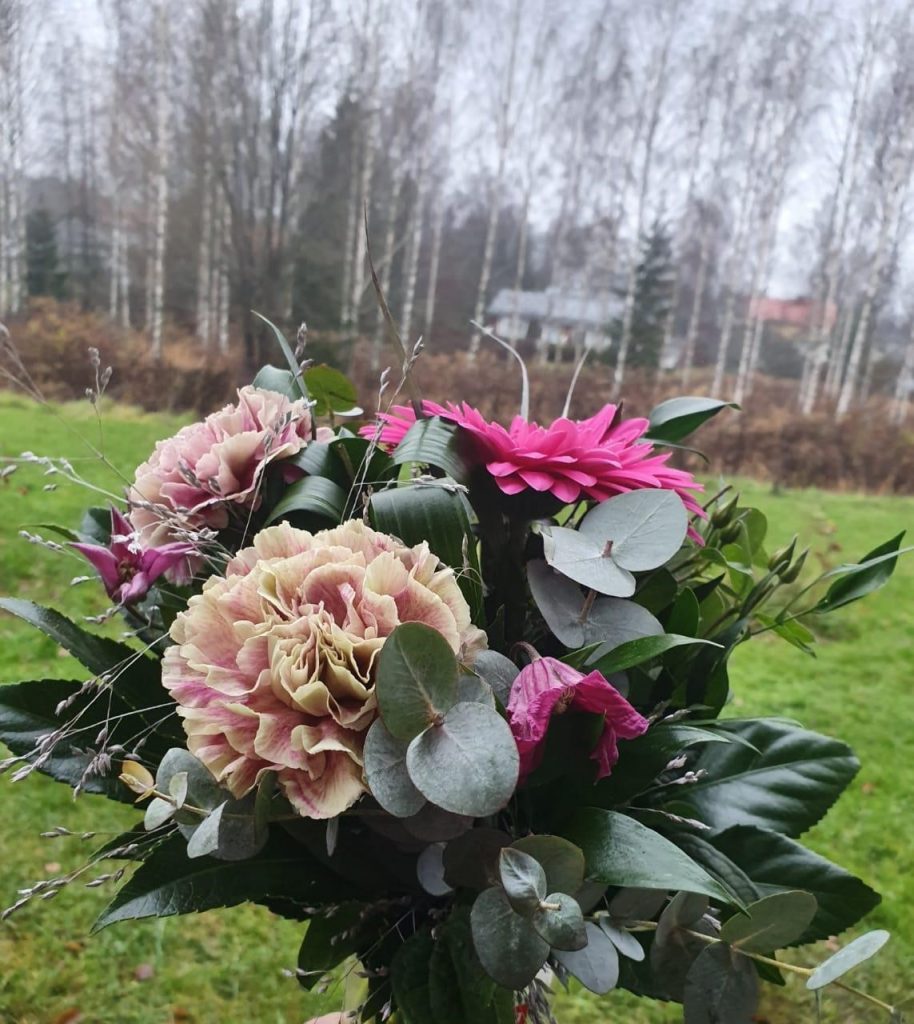 Minha jornada acadêmica define-me como eu realmente sinto que sou: um ser complexo e nada linear. Sou graduada em Letras, mestre em Educação, Doutora e Pós-Doutora em Estudos Linguísticos. Sou acima de tudo uma Mulher que gosta de cultivar seu jardim com flores de cores e odores diversificados. Cultivo flor Mãe, Filha, Tia, Amiga, Colega, Sobrinha, Professora, Estudante. Constituo-me por muitas identidades que às vezes nem sei quem sou.
My academic journey defines me as I really feel I am: a complex and not linear human being. I am graduated in Letters, Master's in Education, Doctor and Post-Doctor in Language Studies. Nowadays, I like to define myself as a woman who likes to cultivate her garden with flowers of different colors and odors, Flower Mother, Daughter, Aunt, Friend, Classmate, Niece, Teacher, and Student. I have so many identities that sometimes I don't even know who I am.
Sinto-me, às vezes, como uma jardineira responsável por suprir o solo com todas as suas necessidades para permitir que as flores apareçam; sinto-me como uma flor que luta para manter alimentos para borboletas que chegam e vão com grande leveza. Em termos de educação, sou professora, mentora, orientadora e conselheira, responsável em apoiar meus alunos de acordo com suas necessidades individuais.
On occasion, I feel I am a gardener responsible for keeping the soil rich with all its needs, to allow flowers come up, I am a flower that provides sweet food for the colorful butterfly. In terms of education, I am teacher, mentor, advisor and counsellor, responsible for supporting my students according to their individual needs. In fact, I am the soil, gardener, flower and butterfly in a hybrid way.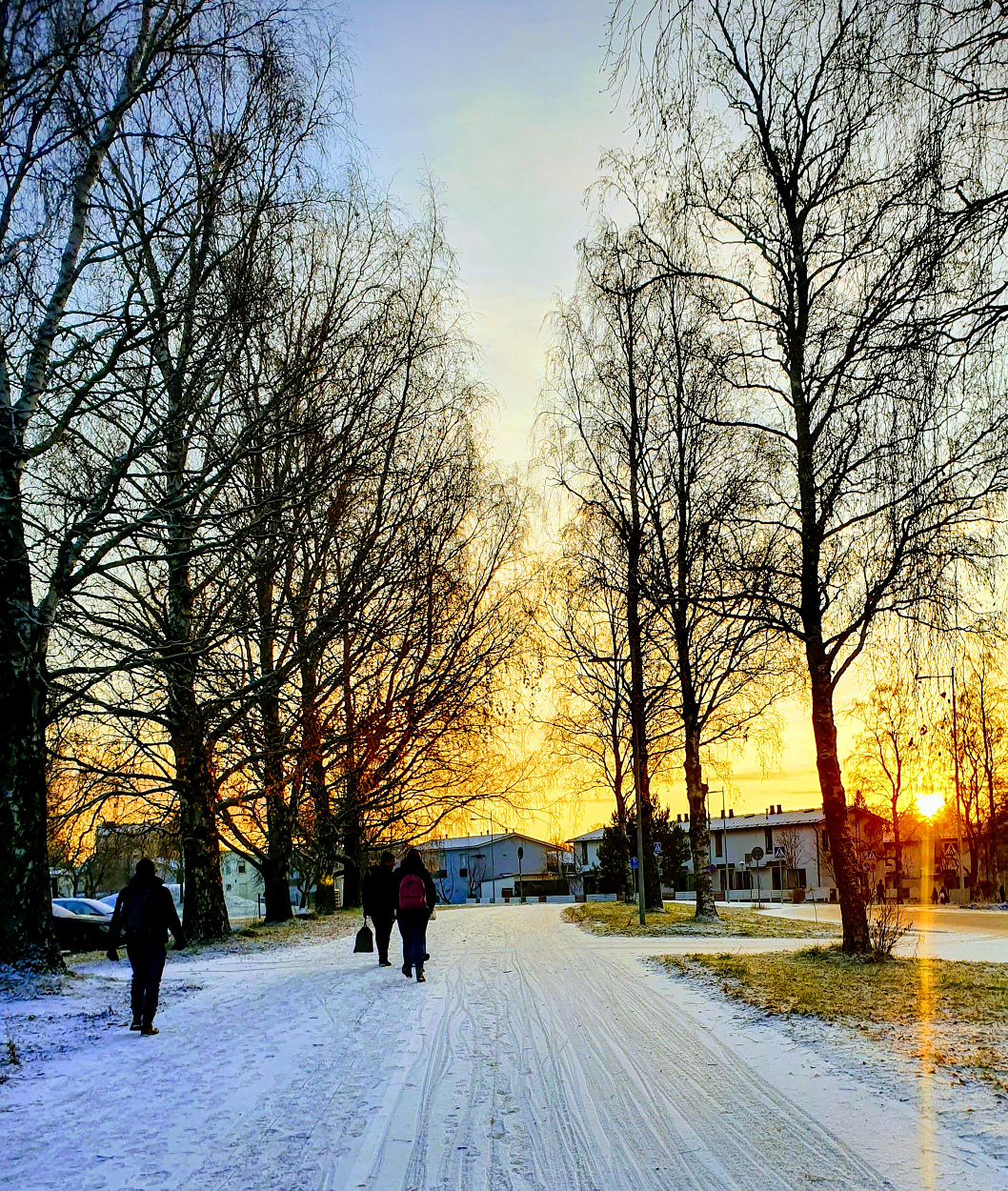 Sinto que vivo um longo processo de mudança em minha vida, sou agente de transformação de mim mesma, percepção que foi trazida, principalmente, pelos Programas da Educação Global coordenados por Maaret Viskari, na HAMK Universidade de Ciências Aplicadas, localizada na charmosa e tradicional cidade Hämeenlinna, Finlândia.
I feel I live in a long process of change in my life, a changing agent of myself, a perception that sprung up mainly by the Global Education Programmes, coordinated by Maaret Viskari at HAMK, University of Applied Sciences located in the nice, charm and traditional city named Hämeenlinna, Finland.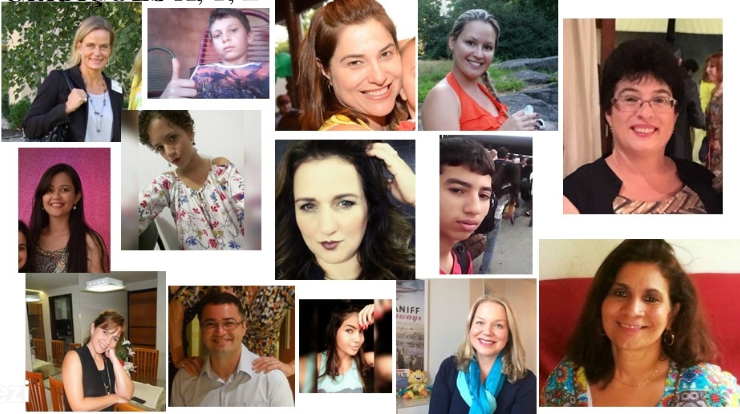 Minha primeira experiência na Finlândia foi como professor-estudante internacional no Programa VET III Professores para o futuro de abril a junho de 2016. Em 2017, como resultado da rede construída com Educadores da HAMK, especialmente Essi Ryymin e Irma Kunnari, realizamos um verdadeiro trabalho em equipe com professores de diferentes partes do país, conectando VETs do norte (Antônio Júnior), sudeste (Marize Passos) e centro-oeste (Conceição Costa, Michele Picolo, Edna Paula Enz, Maria Ivanilda Camargo, Luciene Bomfim). Conosco trouxemos professores e estudantes de diferentes níveis de ensino no Brasil e implementamos o Programa MAES com o intuito de aumentar a comunidade de aprendizado profissional e multiplicar tudo que havíamos aprendido na Finlândia.
My first experience in Finland was as an international teacher-student from The VET Teachers For the Future Programme at HAMK from April to June 2016. In 2017, as the result of the network with HAMK Educators, specially Essi Ryymin and Irma Kunnari, we formed a real teamwork of teachers from different parts of our country, connecting the north (Antonio Júnior), southeast (Marize Passos) and midwest (Conceição Costa, Michele Picolo, Edna Paula Enz, Maria Ivanilda Camargo, Luciene Bomfim). Furthermore, we worked with students from different levels of education in Brazil and implemented the MAES Programme in order to increase a professional learning community and to multiply everything we've learned in Finland.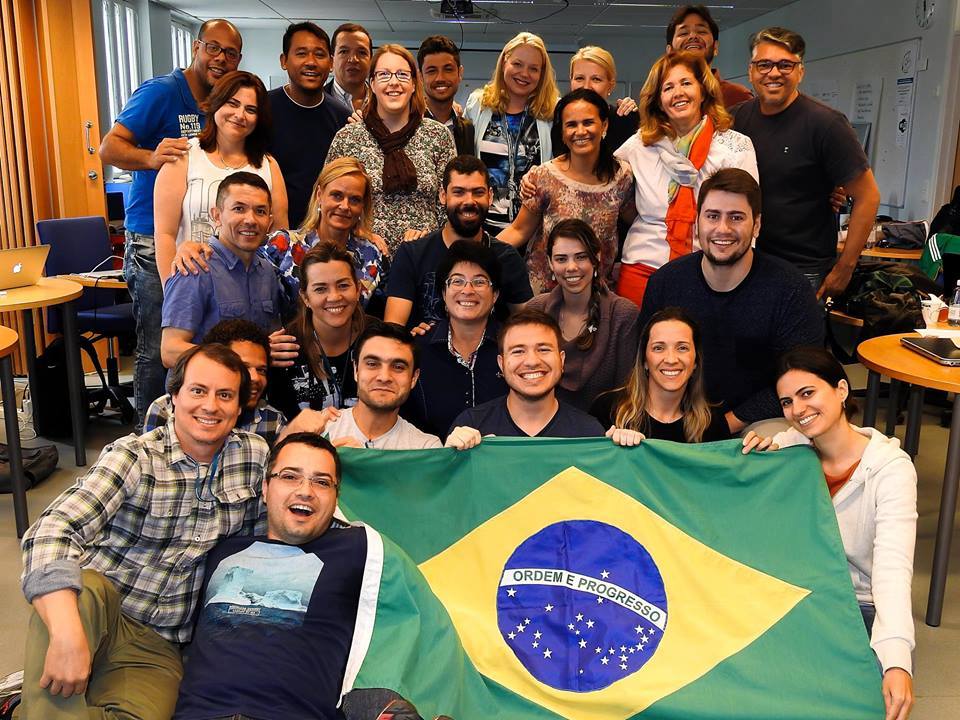 A segunda experiência na Finlândia foi em agosto de 2017, novamente, como professor-estudante internacional no Programa Finlandês de Treinamento de Formadores FiTT, a fim de aprender a formar formadores. Com objetivo semelhante, em 2018, foi desenvolvido o programa RE-MAES, coordenado por professores ex-estudantes do MAES e professores e alunos do Instituto Federal que se juntaram à equipe, como Laryssa Naumann, Sheylla Chediak, Paula Cameschi e Laressa Cintra.
The second experience in Finland was in August of 2017, again, as an international teacher-student in the FiTT Finnish Training Trainers Programme, in order to learn how to train trainers. With a similar purpose, in 2018, it developed into the RE-MAES programme coordinated by MAES alumni and new Federal Institute teachers and students joined to our team, as Laryssa Naumann, Sheylla Chediak, Paula Cameschi, and Laressa Cintra.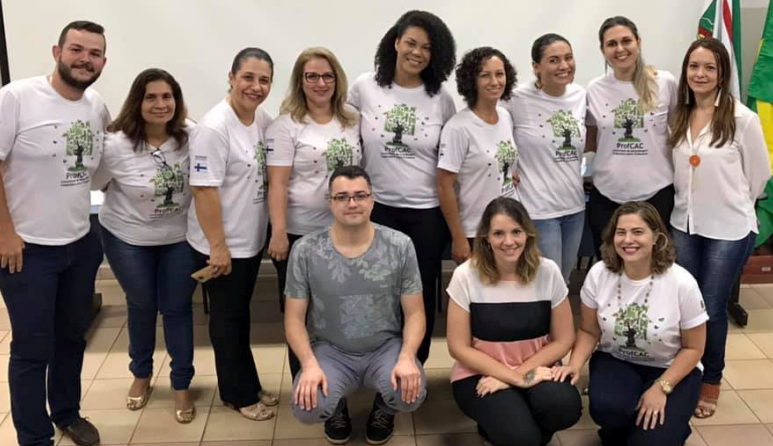 A principal conclusão que tivemos, com base em três anos (2016-2018) de idas e vindas, foi a grande importância do trabalho em equipe e da aprendizagem contínua de professores, por isso estruturamos e desenvolvemos em 2019 o Programa ProfCAC-MAES com a intenção de fortalecer uma comunidade de aprendizagem profissional para professores.
The main conclusion we had, based on three years (2016-2018) of living together, was the importance of teamwork and in-service teacher learning, so we structured and developed ProfCAC-MAES Programme with the intention of strengthen a Teacher Professional Learning Community, in 2019.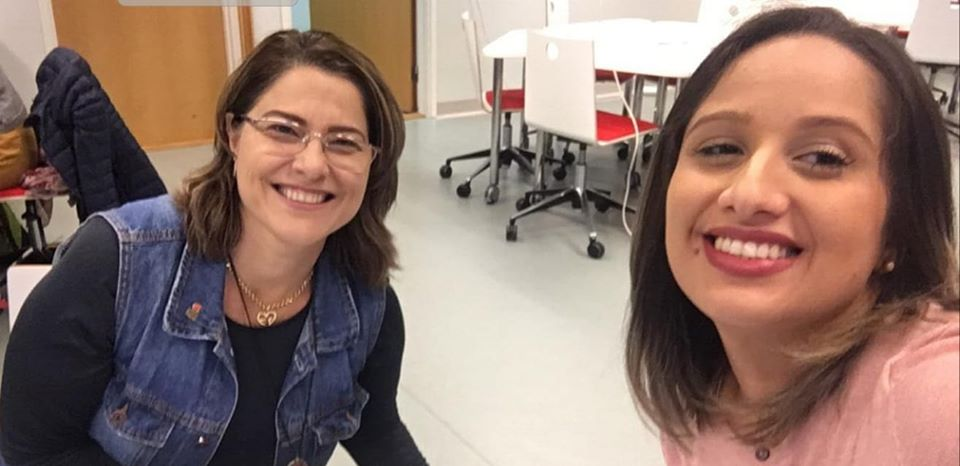 Desafiada ao assumir um novo papel junto à ProfCAC-MAES, senti a importância de entender melhor como agir e apoiar o trabalho em equipe em um grupo motivado e com grande potencial de se tornar uma comunidade de aprendizagem profissional de professores bem-sucedida. Portanto, esse foi o motivo que me levou à terceira experiência na Finlândia, desta vez, como pesquisadora na HAMK Edu, Escola de Formação Profissional de Professores, onde fui gentilmente e calorosamente recebida por Seija Mahlamäki-Kultanen e Martti Majuri.
Challenged by a new role in ProfCAC-MAES, I felt the importance of understanding better how to act and support teamwork with great motivation and perspective of becoming a successful Teacher Professional Learning Community. So, this is the reason that brought me to the third experience in Finland, this time, as a researcher at HAMK Edu, School of Professional Teacher Education, kindly and warmly accepted by Seija Mahlamäki-Kultanen, Martti Majuri and Maaret Viskari.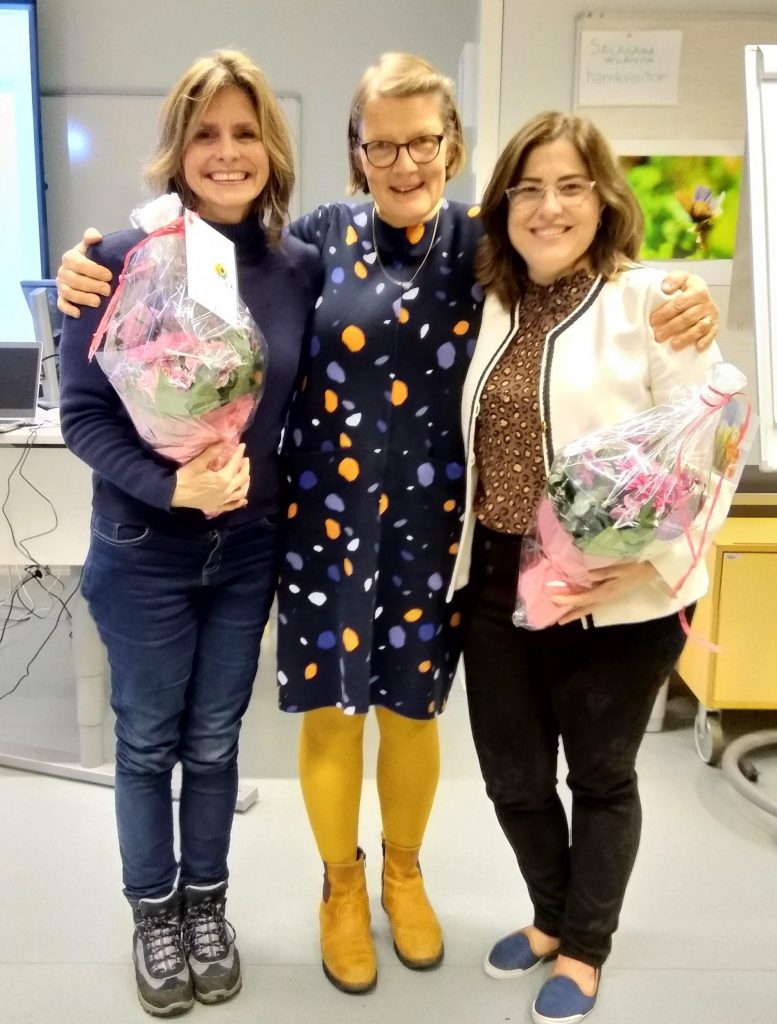 De setembro de 2019 a março de 2021, no Centro de Pesquisa de Excelência Profissional da HAMK, em cooperação com o Professor Vesa Parkkonen, coordenamos a pesquisa transnacional intitulada Comunidades de aprendizagem profissional do professor: implicações para o desenvolvimento das habilidades do século XXI, cujo foco é analisar comunidades de aprendizagem no IPTE Programa Internacional de Formação de Professores da HAMK, Finlândia.
From September 2019 to March 2021, in HAMK Edu Research Centre of Häme University of Applied Sciences Finland in co-operation with Professor Vesa Parkkonen, we have conducted transnational research titled Teacher Professional Learning Communities: implications for the development of 21st century skills, analysing learning communities in the International Professional Teacher Education Programme (IPTE).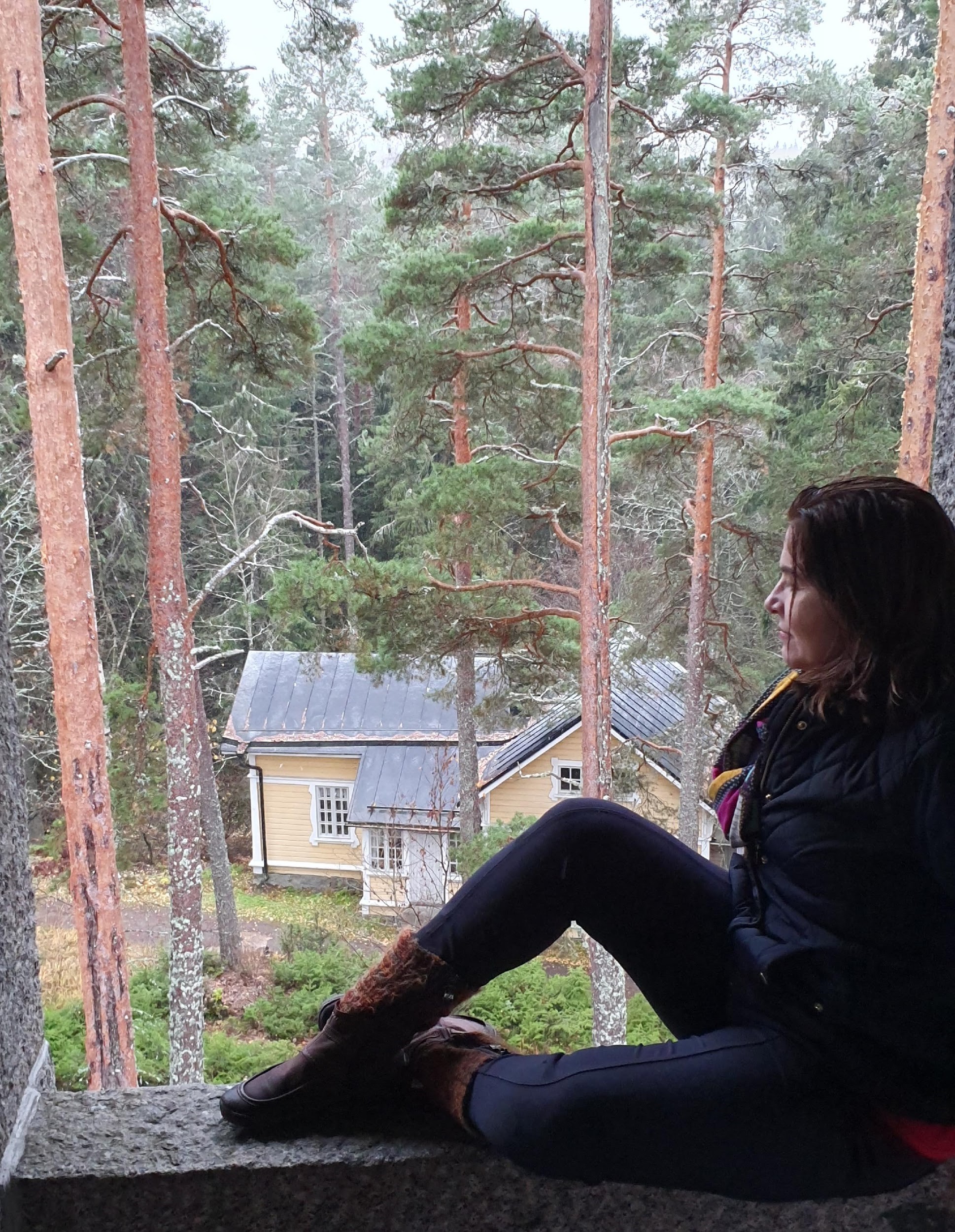 Espero que a nova experiência traga resultados significativos, novos projetos, redes de trabalho e inovação para a Educação Profissional no Brasil e na Finlândia. Gratidão eterna por todas oportunidades!
I hope this new experience brings significant results, new projects, networks and innovation to Professional Education in Brazil and Finland. Eternal gratitude for all these opportunities!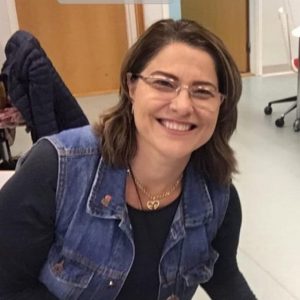 Profa. Dra. Azenaide Abreu Soares Vieira
Profa. EBTT de Português/Inglês
Coordenadora da Especialização em Docência para a Educação Profissional, Científica e Tecnológica.
IFMS campus Nova Andradina – MS | 79750-000 | www.ifms.edu.br
https://scholar.google.com/citations?user=DtyLo3cAAAAJ&hl=en
https://azenaidevieira.wixsite.com/home/home
http://azenaide-vieira.wikidot.com/
http://lattes.cnpq.br/0736838554820021