There is a lot to be said when it comes to 'What's up with International Business Degree Programme at HAMK?". The nurturing environment is one of things that makes IB special. At HAMK IB, people teach and learn at the same time, give constructive criticisms and help students grow.
Watching students' development not only in their professional path but also in their interpersonal skills is both a pleasure and honor at IB,
says Harri Tuomola – Senior Lecturer at HAMK.
For this reason, Awards Ceremony has been brought in to celebrate the growth that teachers and students have achieved together.
Awards Ceremon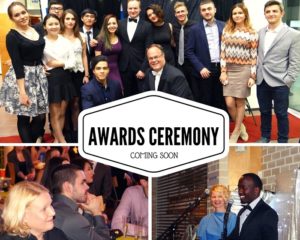 y is held in honor of second-year students as a recognition of their efforts during study and encouragement for further accomplishments. There are several awards which are voted among second-year students. Usually the ceremony is held around February or March though there can be variations in different years. More interestingly, the ceremony is by invitation only and first-year students are the organizing team. This means that students are already excited a year ago while holding the event, wondering 'How next year's event would look like for us?'. It is a big interesting event among IBs. Excitement and curiosity now can be smelled in the air. Who will get the awards? What's the theme this year? What are the stories about winners to be told?
This year, the Awards Ceremony is organized in celebration of BNI 15 on April 6 at B-building, Tietotie 1, Valkeakoski.
Follow us on HAMK International Business Facebook page and HAMK blog for more excitement coming in soon.
Blog post is written by Vy Dand, BNI16