The international environment has proved many new experiences for second year International Business student Derek. During his studies he has made a lot of new friends and learned new things from different cultures. Many different cultures and perspectives has opened up Derek's eyes and mind in a new way from the world around him.
Warm Welcome
Hello! My name is Derek Suarez I am a second year International Business student and I am from the Dominican Republic. The aspect of HAMK´s International business degree program that surprised me the most was how international the whole environment was. All students came from parts all over the world and it was an amazing experience from day one. Also, all of the staff was very diverse and complemented their skill very well. Having such an international environment has proved to be a lot better than what I could have ever imagined. Being able to listen and understand to many different cultures and perspectives has opened up my eyes and mind to see beyond what has been around me my whole life.
New Understandings
Learning to communicate with people from different cultures has been a bit more difficult than I expected since there is so many different cultures and points of views and ways that people are raised among their households and society. Something that has helped me was to let go of all shyness and try to engage in conversation with anyone no matter who they are and that has enabled me to learn a lot about many cultures and also understand ones I thought were odd before. A very exciting part about this is that I began to try other people´s traditions and foods and the whole environment has been so welcoming that I could not ever imagine a better place to study. The inclusiveness of everyone including the teachers lets you know that you are not alone in this and all the unique points of view allows you to think broadly about the decisions you make in order to make the best one possible.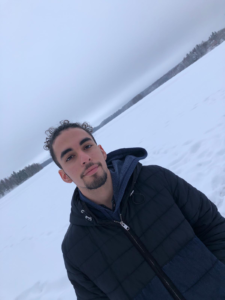 New Opportunities
Gaining fresh experience and exposure to various cultures has opened up many opportunities for myself in an international scale which grants me the opportunity to meet and interact with international figures that´ll help me in the future. While studying in such a diverse environment I made lots of friends all of which come from different parts of the world and I have been able to learn a lot from. I have come to realize that being open to everyone resonates and makes you a more approachable individual which is a great thing to have since all work environments are and continue to be more diverse. So the ability to understand different people´s perspectives and act upon that is very beneficial.