Mikael Kuusela is a second year International Business student at HAMK. He participated the Nordplus intensive week this autumn, and now tells about his experiences of the trip.
Every once in a while, new and exciting opportunities dawn for us students here at HAMK. One of the exciting new opportunities which opened up for me was to take part in a Nordplus intensive week with students from HAMK's different Nordplus partner universities all around Europe.
So what do you do on an intensive week and how do you get to participate?
Well, at the beginning, all International Business students (2nd and some 3rd year) got a notice that this Nordplus intensive week would be available for 10 students. And the reason behind this is that Nordplus funds the trip and therefore there can only be a set number of students. Once I got the notice that there is an extra course available for applying, I immediately applied and started waiting.
Why I wanted to take part in this course, was because I had heard so many great stories coming from these projects and the fact that you get to go abroad to study for a while and learn something really interesting is always nice! This year the trip was to Riga, the capital city of Latvia, and there the partner university where we stayed was called Stockholm School of Economics in Riga or shortened SSE Riga.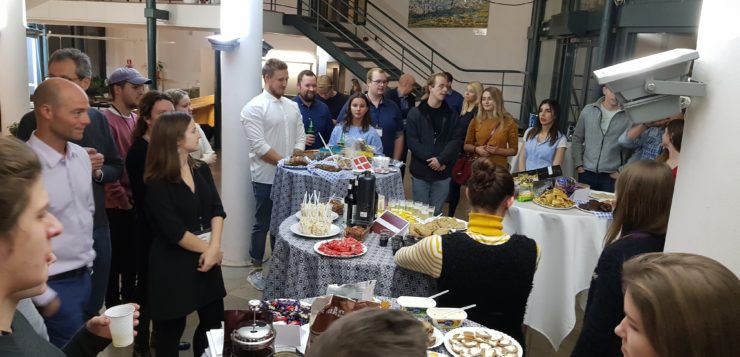 Why Riga and the Intensive week there was a desirable place to go?
My whole class already went to a trip to Riga earlier this year and we visited the partner university SSE Riga.
If you want to know more about our 1st trip to Riga, read The Amazing Bus Trip to Riga blog post. ?
Riga is a nice city and close to Finland so it's easy to travel there. (Last time we went with a ferry and we had a bus with us. For the Nordplus intensive week we flew from Helsinki to Riga.)
The subject that we had to study on our group project was really interesting and I had some personal interest in the subject. The subject my group studied was Sharing Economy and how does it differ from Traditional Economy. (If you don't know what sharing economy is, look it up its really interesting and currently a very hot topic all over the world!)
It is always nice to get a chance to go abroad and meet new people and make new contacts.
Being in an international environment has always been my thing and on this intensive week we had participants from universities from Latvia, Finland, Denmark, Lithuania and Germany. And of course we had even more nationalities. So quite a diverse group I would say!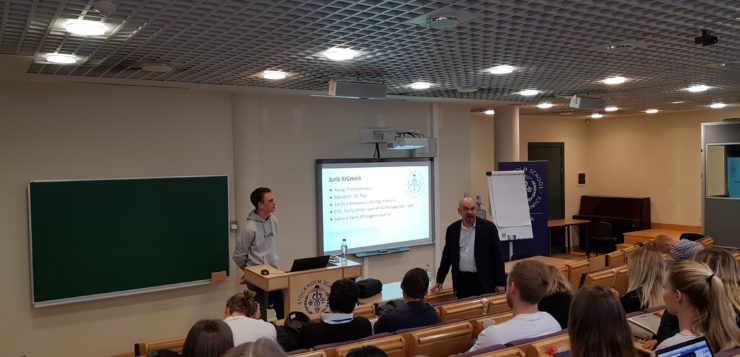 But what I did after getting accepted? At first, I got to choose a subject and everybody who chose the same subject became one group. This was nice because my group was very international. I had people from Latvia, Finland, Denmark and Lithuania. Once the groups were decided we set up a date with the supervising teacher and held an online meeting. Why? Because the first part which is to write the report about your teams subject is all done through Internet. This involved a lot of chatting in our Facebook group and a lot of Skype calls, but it did not bother me and we managed to stay in touch pretty well so no issues there! After everybody had written their parts of the report, we combined it in to a single piece of work and sent it to our teacher. Soon after the due date of the report we booked our flights to Riga and traveled there for one week (therefore the name Intensive week).
At Riga we began the second part of this project and it involved some very interesting lectures, some group works, a lot of studying, company visits and us making and presenting our final presentations of our report topic.
Once we had some free time we went around the city to look around, but usually we just hanged out as one big group. After all, with all of the participating students there was nearly 50 of us and all who came from outside SSE Riga stayed at the same hotel, which made getting to know each other very easy.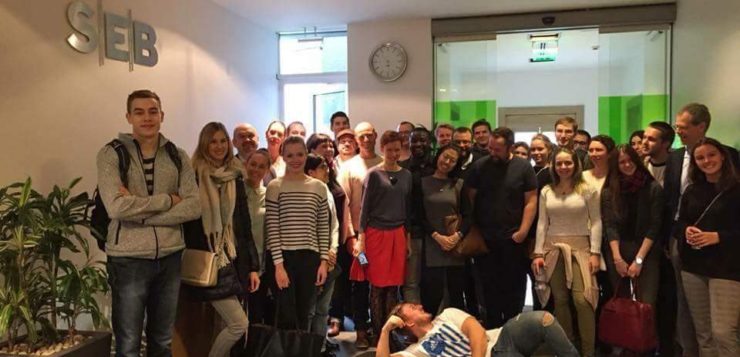 I could talk all day about this trip and what we did there, but somethings you just have to experience your self to get the most out of them! So, if you ever have the chance to go on a trip like this don't hesitate to take part! There are once in a lifetime experiences that you get, and I promise that if you make the most out of these trips you will get valuable skills and experiences that will last you a lifetime so get out there and go international!
And to wrap this up here's some motivational quotes! ?
"The only place where success comes before work is in the dictionary" – The Dictionary
"Do or do not, there is no try" – Yoda
"Live long and prosper" – Mr. Spock
"I want to put a ding in the universe" – Steve Jobs
By Mikael, International business student at HAMK
Read more about HAMK International Business degree programme here.