This is Julia Halonen, she is a second year International Business student. This is our interview with her regarding her studies.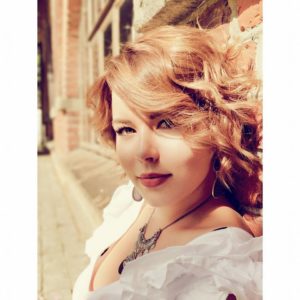 Can you tell me a bit about yourself?
I am a 24 year old, where I previously graduated from high school and vocational school. Currently I am working as a part time sales assistant.
Why did you decide to study at HAMK?
As for starters, HAMK has an outstanding reputation in regards to the international degree diploma. Secondly, my family owns the business, of where I am currently working. Thus, it was very important for me to gain more experience from a business program.
Have your experiences at HAMK met your initial expectations?
Yes, HAMK has met my expectations as a great studying environment.
What topics or assignments have you found particularly interesting from the curriculum offered at HAMK?
During the first year, one course that stood out for me was the Innovation Course. It presented very practical and interesting methods on learning how to create and develop your own business ideas. For my second year, it was Project implementation (ICM). This project gave the students a great opportunity to work with a real life project.
What is one standing learning experience that you have gained from working in an international atmosphere?
One of the most important learning experiences that I gained was learning how to work with individuals from different cultures.
Would you recommend your degree program to potential applicants at HAMK? What kind of profiles you think would be fit to study such program?
Yes, I would highly recommend the International Business degree from HAMK. I think the set of students best fit for such program are innovative and open minded. Where they have a particular desire to develop both business and personal skills and meet awesome people from various cultures.
If you would like to read more about the opportunities offered, check out our webpages!