International Business student Ieva wanted to see the world and when she heard about the exchange possibilities in USA she immediately knew that it's for her. Ieva spent four months in Ferris State University and she made memories she won't forget. Read more about her experiences below!
Tell me little bit about yourself? How you ended up in HAMK? 
Hello! My name is Ieva Gudlevska and I am HAMK University student from Latvia. I am studying International Business in Valkeakoski campus. About HAMK I heard when I was in the schools exhibition in Riga. Two years ago I was looking for universities outside Latvia. When I heard that in Hamk tuition fee is for free for European students, I was immediately interested in it. I never thought that I would live or study in Finland, but now, I am so happy that I made this decision.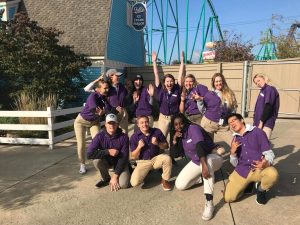 About your exchange. Where were you and did you settle easily (found an apartment etc.)? Did you have any culture shocks?
I was on exchange in the United States of America at Ferris State University for the fall semester. I heard about this opportunity from our professor Dawn that we have a chance to go abroad to the U.S. for the fall semester and that there are only free two spots. Although the time to give the answer was very limited and short, I knew that I want to go there. As I am a very open-minded person, for me it was not a problem to find an apartment and people from the university were very helpful and kind.
Unfortunately, I did have culture shock. In my opinion, it is hard to deny culture shock if you are from Europe and it is your first time living outside it. As I mentioned, coordinators, directors and other employees are very helpful. They are interested in exchange students to have their best time while being there and they were always welcoming students to talk about any issue that you were dealing with.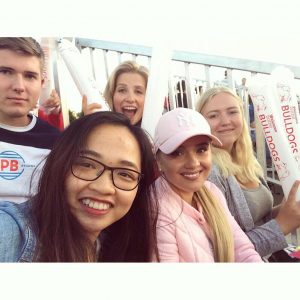 If you could tell me little bit about your studies in USA. What you studied there and what was your campus like?
I was studying Organizational Behavior, Management Accounting, Cross -Cultural Communication, and Applied Management. Also, I was participating in the American Marketing Association, where I learned a lot about business, management, and other fields.
My university was very huge, it took me a while to remember where are located all the campuses. We had two big dining services, where you could choose whatever food you would like. Also, we had Starbucks and souvenir shops.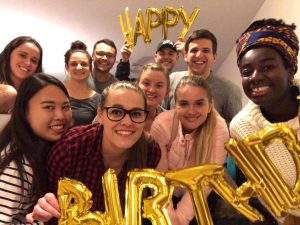 Tell me little bit about your life in USA  ? 
My exchange last for four months. In the free time I was going a lot to the gym and swimming pool which was for free for students, also, as I mentioned previously, I participated in AMA(American Marketing Association) and I was attending Christian organization Real Life. In the last month of my exchange, I started to work in one of the dining services. All in all, it was a great experience. I met a lot of new people that became really good friends of mine. All the organizations that I participated, also, gave me new lessons, great memories, true friendships, amazing opportunities, such as fundraising in Ohio amusement park "Cedar Point", traveling, etc.
What was the best thing in exchange? What you learnt?
There's no such thing that was the best. In general, the exchange was the best thing that has ever happened to me. All the memories that I got are so valuable and special, that I will never forget.
During my exchange, my biggest lesson that I learned was how to be patient. When I first got there, I started to panic that I don't have friends, I don't understand where are my lessons, also, I was struggling with English. All of that and more I learned only through patience. Slowly, I got contacted with new people, learned every day new words in English.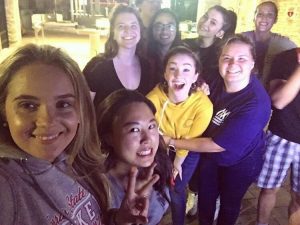 What was the most challenging or surprising about living in USA?
One of the most challenging things that I faced with was food and language. The food there is so different than in Europe. It took me a lot to get used to that. Also, the language barrier, before I came to the US. I thought that I don't have any problems with English, but when I got there, it was much harder than I thought, but everything is learnable.
For who would you recommend exchange studies?
I definitely recommend exchange to everyone. It is absolutely one of the greatest experiences that you will ever have!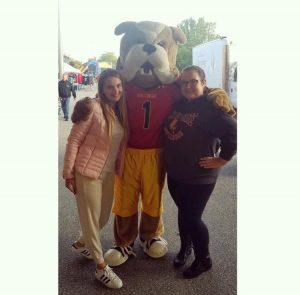 Interest in studying International Business? Read more!