Dragon's Den
Cambridge Venture Camp continues until saturday (5.12.2015) but unfortunately I had to start my trip back to Finland already on Friday (4.12.2015). Today CVC students had lectures about investors and financial modelling by Alan Barrel. They had also time to prepare and practice their pitches for tomorrow's Dragon's Den. In Dragon's Den the judges are evaluating students' pitches with different evaluation criteria. Those criteria will be useful us also on our different pitching competitions in Finland.
SLUSH 2014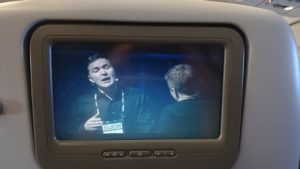 Luckily I was able to continue the business theme on my flight back to Finland also. During the flight Finnair offered movies and TV-series for free for every passenger. Surprisingly I found many of the speeches from SLUSH 2014 there. The most interesting ones were Matti Alahuhta's and Martin Lorentzon's speeches. Matti Alahuhta is the former CEO of KONE and on the video he gave a lot of good tips concerning leadership:
Leaders need to have free time between meetings – being busy is not helpful to anyone.
Discussions create commitment.
Diversity is vital in teams, it gives different angles.
Good and healthy company culture is the key to everything.
Even in global business you need local people.
Leaders can develop themselves by reading books, having discussions with different people and by having passion.
Never make compromises when it comes to recruiting.
Martin Lorentzon is the founder of Spotify and he told things about their company's way of thinking and how did they started:
Key to success: 3% business idea, 97% people around it.
You can even sell air with the right people.
For Spotify it took 2,5 years to convince investors – after that everything happened quickly.
"If you have a product that people loves, of course there will be competitors. That's the name of the game, but competition is a good thing, because it means that you have to become better!"
Nordic countries should do more co-operation when it comes to startups. We are often too proud of ourselves.
"Start a company with another person. Alone it is too lonely and three is too much. Remember to choose a different person than you. For example if you are extrovert, choose introvert as your partner."
CVC overall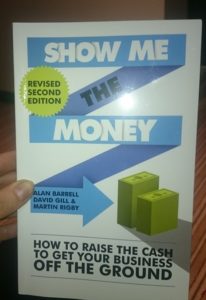 I learned about:
How to implement Venture Camp
The subjects of lectures
Applicability of these themes to my work
The potential of global education
Student marketing in UK
British culture
I got:
New ideas to my work
New networks from UK, Finland and all over the world
To promote HAMK, Freezing Week and Amazing Business Train
A book "Show me the money" written by Alan Barrel, David Gill, Martin Rigby
Confirmation that we are on a right track when it comes to entrepreneurial activities at HAMK
And a lot of more things that will develop during the next weeks
What is Cambrigde Venture Camp?
Cambridge Venture Camp is a business idea camp for students in four Finnish universities of applied sciences, arranged by Laurea Entrepreneurship Society. HAMK, LAMK, Laurea and KYAMK are the universities of applied sciences attending. HAMK students and staff members have been attending Cambridge Venture Camp for a couple of years. This year it was my turn to attend Cambridge Venture Camp "CVC" as a role of a staff member with a couple of HAMK's students with their business ideas. CVC was held from 30th of November until 5th of December. This time there were students from Finland, Taiwan, Russia, Pakistan and Germany. Students were from different fields of education, such as Construction Engineering, Design, Business and Physiotherapy. This blog report my experiences from the trip and highlights the most interesting topics or ideas.