CEDAR
The second day of the Cambridge Venture Camp (1.12.2015) started with a lecture of CEDAR from the professor Lester Lloyd-Reason. CEDAR is the Centre for Enterprise Development and Research here in Anglia Ruskin University. They compromise a mix of leading academics, expert practitioner teachers and world-class entrepreneurs. CEDAR arranges entrepreneurial activities such as The Little Pitch which I talked about in yesterday's blog text. Lloyd-Reason and his team want to provide skills which cannot be taught in normal lectures with 100 students. CEDAR has rules for their operations and I found it funny that those rules were quite similar to our rules for Amazing Business Train. Both of those are simple and focusing on doing.
1) Make a difference
2) Do work we are proud of
3) Have impact
4) Have fun
Lloyd-Reason told us couple of quite interesting sentences concerning entrepreneurship which gave us something to think about:
"Entrepreneurial people are pain in the neck because they don't play with the rules."
"People want to follow entrepreneurial people because they are charismatic but in fact they are not good leaders"
"What happens between the ages of 5 and 25 when the playfulness and spontaneity disappear and the borders will appear?"
"Entrepreneurship is like a fight. It is all about getting people around you. And even better if you get those powerful Finnish ice-hockey player look-a-like guys, not the skinny ones – metaphorically."
When he introduced his team to us, instead of names and job titles Lloyd-Reason showed us only the pictures of staff member. He said that it is more important to have faces than the names, because pictures create more reactions than names. This got me thinking that we should at least add our photos to HAMK Business Services internet page in addition to the names.
Raspberry Pi and the launch day success disaster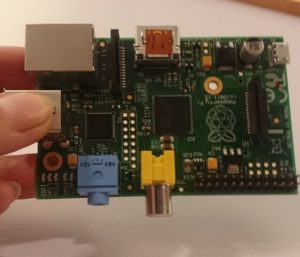 After lunch we had another interesting presentation. It was about Raspberry Pi Foundation and the presentation was held by Jack Lang, who is one of the founders. Rasperry Pi is a tiny computer, smaller than a credit card, which people can use to learn programming. There was a lack of applicants for Computes Sciences in Cambridge and the Raspberry Pi was innovated to get Computer Sciences more attractive. And it helped – the number of applicants raised. Although Jack Lang told us that this innovation wasn't the one what they started to develop – but you never end up doing what you thought.
But this wasn't the only benefit from Raspberry Pi. The price for Raspberry Pi's Model B+ is about 35 pounds and it uses much less electricity than the normal computers. Jack Lang told us also a very interesting story about their launch day success disaster. When they launched the product, the sales peaked suddenly at around 700/second. During only one day they got around 350K orders and this was something they weren't expecting at all. The success became disaster when they realize that they weren't able to produce those so much. But in the end Raspberry Pi solved those problems and at the moment they have sold over 7 million products.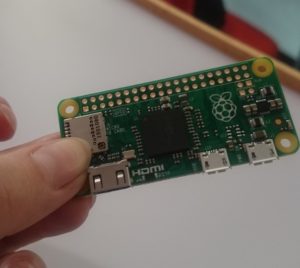 The case example was really interesting because it gave new insights for success and the challenges with it. Programming is now a current topic in Finland too, because now we are starting to teach programming in primary schools for everyone. Jack Lang gave us couple of book tips too, which I'm going to borrow from the library as soon as I get back to Finland:
* Geoffrey A. Moore – Crossing the Chasm
* Everett Roger – Diffusion of Innovations
* Carl Shapiro – Information Rules: A Strategic Guide to the Network Economy
What is Cambrigde Venture Camp?
Cambridge Venture Camp is a business idea camp for students in four Finnish universities of applied sciences, arranged by Laurea Entrepreneurship Society. HAMK, LAMK, Laurea and KYAMK are the universities of applied sciences attending. HAMK students and staff members have been attending Cambridge Venture Camp for a couple of years. This year it was my turn to attend Cambridge Venture Camp "CVC" as a role of a staff member with a couple of HAMK's students with their business ideas. CVC was held from 30th of November until 5th of December. This time there were students from Finland, Taiwan, Russia, Pakistan and Germany. Students were from different fields of education, such as Construction Engineering, Design, Business and Physiotherapy. This blog report my experiences from the trip and highlights the most interesting topics or ideas.