Morics Krumins is 2nd year student of the International Business degree Programme at HAMK's Valkeakoski campus. He is originally from Latvia and he has now lived in Finland almost eight years. He is also a floorball player and he plays for example for a Latvian National team. Read, how he manage to combine sports, studies, and working as well!
Why did you choose International Business?
It was obvious choice for me, since I have been always interested in business and from childhood I have been growing up in family where my mother has been entrepreneur and owner of bar and restaurant. So yeah, for me business circulates in the bloods, and of course I always have been dreaming to become an entrepreneur myself.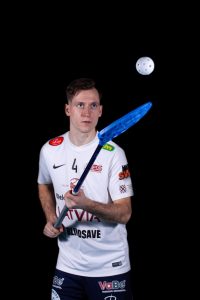 How did you end up in HAMK?
I have been living in Finland for almost 8 years now, and after hearing good recommendations about Finnish education system, and overall about HAMK studying methods, I finally decided to give a shot! And just because I wanted to study in English, HAMK was the best option for me.
Tell about your sports background and how do you manage to play floorball, work and study at the same time?
I have been playing floorball since age of four and already from childhood I have always had a really huge passion and love for this sport. In 2012, I started to play for a Latvian National team and at that time we had Finnish coach who offered me to move to Finland for a chance to play in top level. Through my sport career I have participated in four World Floorball Championships and our best standing were the 5th place twice. Currently, I'm playing my 6th season in Salibandyliiga for Nokian KrP team and during this time we have manage to win our clubs first medal ever – bronze in 2018.
Between the studies and practicing, I'm also working as a floorball coach for the kids, and I have started to complete my work placement in research company ''Focuslink Oy" where my duties are to collect customer satisfaction questionnaires. There are many things going on for me, but it's not that hard to manage and combine everything, when you plan and when you learn how to manage the time correctly, of course at some point some things might overlap, but then all that you need is good motivation and desire to learn and make things happen.
What are the benefits of playing floorball, working and studying at the same time?
Probably it's the network building and the friends and people what I have met in my journey. Also, then things I have learnt from being an athlete, floorball have helped me to grow personality and to develop my character, and because it's team sport it has taught me to become a good team player and a person who knows how to cooperate with others. As well it has taught me the most important things, that hard work, right attitude and motivation is the key of the success!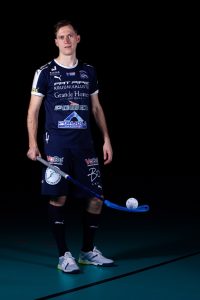 What would you like to say people who consider applying to HAMK International Business? Any tips?
Well, just do it! It's never too late to study, I started to study again when I was 26 years old! And if you apply for International Business it's definitely going to be an amazing journey, because you will meet so many amazing people from all over the world here in HAMK!
Where do you see yourself in 10 years?
I hope that I will be running my own business in Latvia or in Finland.
Read another International Business student story:
Fully committed, on and off the court