Business and Fashion in Brazil was a two-week module held in Novo Hamburgo, Rio Grande do Sul, Brazil 29.10-12.11.2016. It was a part of Häme University of Applied Sciences' and Feevale University's strategic partnership.
This was the second time HAMK students visited Brazil (first trip 2014).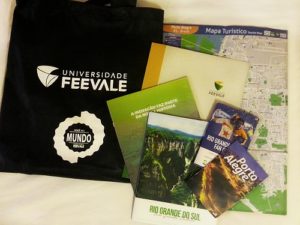 The student participants were from Design, International Business and Business Management and entrepreneurship degree programmes and with teachers Harri Tuomola and Ville Siipola we were altogether 14 traveling from Finland on the 29th of October. We arrived to our destination, Novo Hamburgo safely on Sunday morning 9am local time and it was probably nothing like we had imagined. The jungle-like small forest surrounded the other side of our hotel while the busy motorway and the sun burned streets were occupying the other side.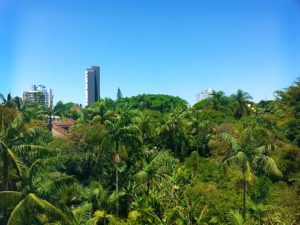 Soon we got to know some local students and teachers while they were showing us around the town and the Feevale campus. We received the warmest welcome from our hosts who were eager to help with any questions or problems we encountered. Feevale University had arranged us several lectures at the campus and many company visits around the area. We got a huge amount of new knowledge and experiences that I just can't fit in short format. Saying that I still would like to highlight some experiences I found particularly eye-opening and inspiring.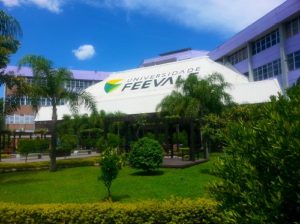 Comparing Finland and Brazil in consumer behavior we differ from each other notably in the way we consume. Finnish consumers are thought to be rational and prudent while the Brazilian consumer might have spent part of their salary even before they have received it. This might be because of the concept of self-rewarding and enjoying life which varies from culture to culture. The interesting thing is that in Brazil the companies are instructed by the government to offer their customers possibility to pay their purchases in instalments. It is very common that in shops you can see two different prices on the product, one price for single payment and one for each instalment.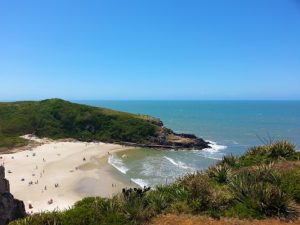 Brazil might not be the easiest country to import or export goods because of the laws, regulations and taxes. However producing for example footwear in Novo Hamburgo is something I would be interested in. This is due to the fact that the companies are very community oriented. Many of the companies take care of their employees and seem to genuinely value their effort as they understand the benefit in investing to the human resources. Profit cannot always be measured by the amount of money.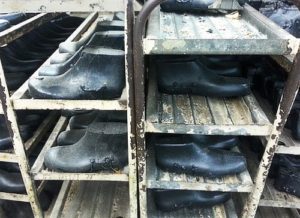 Before the trip I was warned several times to be careful take really good care of myself. I understand very well the concerns of my family and friends who have not visited the Southern Brazil. Yes, there is a huge gap in the income level between the poor and the wealthy which usually causes criminal activity in larger scale. Still not even once did I feel myself threatened or afraid during these two weeks. Vice versa I experienced the most welcoming and hospital culture and met people who no matter how big the language barrier was from time to time gave their best to help us making our trip an unforgettable experience.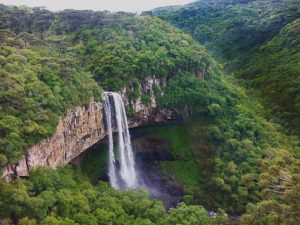 And last but not least I would like to thank my travel company for being curious, open-minded and eager to experience Rio Grande do Sul and the Southern Brazilian culture. I really learned a lot from you.
-Anna