In Autumn 2019 we switched our working language from Finnish to English on Thursdays to boost our everyday internationality. Now that the Staff Week 2020 is approaching, let's go through some of my thoughts on our immersion course.
Own work place is a safe environment to try out English skills and experiment with the language
First of all, the easiest way to start speaking English is by making it in funny manners. We pronounced each other's names by overplaying the pronunciation. After speaking only English for a while, it was surprisingly hard to switch back to Finnish to write something down. I doubt there might be a work contract or two where there is some lines in Finnish and some in English. The best thing I noticed though is how easy it is to switch the language after all. And I believe it keeps the brain active and focused during the work day. That will impact the productivity and also increase well-being at work.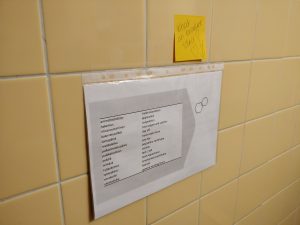 Some worries also rose up
Are we allowed to speak even a slightly bit of Finnish, will our professionality suffer from not being able to communicate in our native language and do we have to speak English to literally everyone? The best answer to these is a use of common sense. But like in so many other cases (especially in work life), things need to be said aloud to make them clear. So we discussed them through to help with the anxiety this may have arisen: yes, one could still speak in Finnish when needed, especially in moments when we would be talking in professional terms. For example some of us might not have learned how to say "täyttölupahakemus" or "korjausleimaus" in English. In these occasions it's more than okay to speak in Finnish. And no, no one is forced to speak English with everyone they meet during the day. Although at some point I'd like to see these English days spread to all of HAMK. Goes nice with the HAMK2030 strategy, right?
Everyday internationality is for everyone
The English Thursdays are supposed to be encouraging for everyone, no matter one's skill level. I predict hearing others speak English will encourage those who are not so familiar with the language. When one hears others making mistakes and the biggest "punishment" for those is a good, refreshing laughter, maybe it lowers one's level to say something in English too.
When will you and your team try this out? If you already did, I'd love to hear your experiences and best practices for everyday internationality!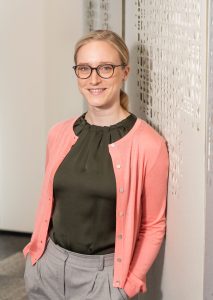 Nina Tonder, HR Assistant, HAMK HR
The author gets easily excited on developing new skills.