The last five picks before summer focus on slowing down, also with your reading. What if this time you choose just books that you want to spend a longer time with? The pesky loan periods are no obstacle, for our long summer loans start on Thursday, May 26th.
The following five titles are all e-books and require access with HAMK id. If none of the five picks raise your interest, we recommend browsing Ebook Central for more pleasing options.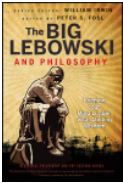 Fosl, P. S. (Ed.). (2012). The Big Lebowski and philosophy : Keeping your mind limber with abiding wisdom. John Wiley & Sons.
If you love the Coen brothers' movie, this is a book for you. The Dude is a philosophical genius living the good life, there is no doubt about that. This book explains why. It also gives us new perspective on the other characters: the Big Lebowski, Walter Sobchak, Donny, Maude and Bunny Lebowski, and others. If you thought the Dude is deep, wait until you read this book.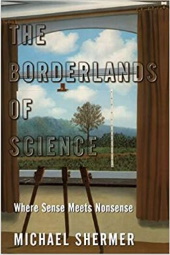 Shermer, M. (2002). The borderlands of science: Where sense meets nonsense. Oxford University Press.
In today's world of false news and suspect truths, Shermer's book is even more relevant. Here he argues that science is the best lens through which to view the world, though for most of us, it is often difficult to tell where valid science leaves off and borderland science begins. In this book he uses examples from past theories, theorists and history of science to highlight the difficult balance between sense and nonsense.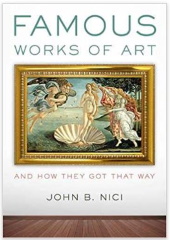 Nici, J. (2015). Famous works of art—and how they got that way. Rowman & Littlefield Publishers.
Why are some painting famous, some are not? Is it the talent of the artist, or something else? Nici takes a look at twenty most famous works of art to find out what it was that made them so famous. Often it is something external to the artwork itself: its placement, price, artist's dramatic life, or even theft.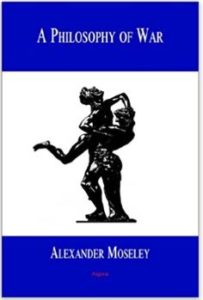 Moseley, A. (2002). Philosophy of war. Algora Publishing.
Moseley's thesis on the philosophy of war is a topical book and well worth highlighting. He does not limit himself to a particular era or discipline, but rather takes a wider view. He argues that war is the product of beliefs and ideas, it is not inevitable but has factors that make it appealing. Biologically we are not predisposed to make war, nor not to wage war. More important are our belief system, cultures and free will. Humans are complex, and so is war. That is why it is easier to understand the reasons behind the war than to abolish it completely.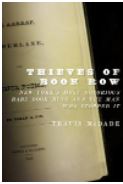 McDade, T. (2015). Thieves of book row: New York's most notorious rare book ring and the man who stopped it. Oxford University Press.
This is a book chosen for all book lovers: a tale of a library book theft ring in the 1920s and 1930s. McDade paints a vivid picture of New York at the time, introducing us to a great cast of real-life characters like Samuel Dupree, Charles Room and Stanley Wemyss. All thieves, finally caught by the special investigator G. William Bergquist. Though based on true stories and extensive research, this book reads more like a mystery thriller.
Thank you for the image: Pexels@Pixabay