The development of technology is faster than ever before, changing our work, our lives and our society. The first reading tips of the year focus on the changes and how the digital and physical worlds have already begun to merge.
For more books on the technological change, see HAMK Finna main page. The use of e-books requires HAMK user id.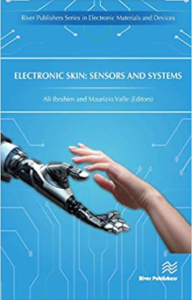 Ibrahim, A., & Valle, M. (Eds.). (2020). Electronic skin: Sensors and systems. River Publishers.
Electronic skin can be used not only in prosthetics, but also in robotics and industrial automation. This book deals with all aspects related to electronic skin: touch sensors for data collection and the electronics needed for signal processing, embedded processing units (for encoding touch data) and the communication interface responsible for sending sensor data.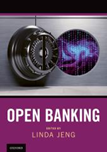 Jeng, L. (Ed.). (2022). Open banking. Oxford University Press.
Open banking is an innovation that makes it possible to build applications and services in connection with banks. A good example of this is a price comparison website that would tailor your service product based on what you could afford according to your bank information. This book discusses many issues related to open banking, from data rights to individual rights, from machine learning to customer protection. At the end of the book, different countries' experiences with open banking are described.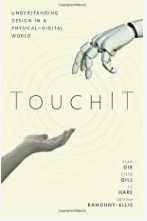 Dix, A., Gill, S., Ramduny-Ellis, D., & Hare, J. (2022). TouchIt : Understanding design in a physical-digital world. Oxford University Press.
This is a book about the digital and physical environments and how they increasingly overlap. In the future, the most successful products and practices will be those that best connect these two environments. Humans understand digital technology only in relation to their physical world. The articles in the book deal with human-computer interaction and industrial design from many different perspectives and at many different levels, from practical instructions to more philosophical reflection.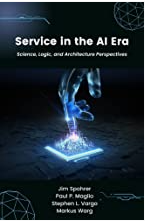 Spohrer, J., Maglio, P. P., Vargo, S. L., & Warg, M. (2022). Service in the AI era: Science, logic, and architecture perspectives. Business Expert Press.
Services are becoming more important, especially now that technological development increases their quality, productivity and sustainability. In this book, services are approached from the point of view of artificial intelligence Contents are divided into four sections: services, service science, service logic and service architecture. Though the book is aimed at general public, those interested can find additional information in the bibliography.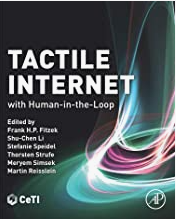 Fitzek, F. H. P., Li, S. C., Speidel, S., Strufe, T., Simsek, M., & Reisslein, M. (Eds.). (2021). Tactile internet: With human-in-the-loop. Elsevier Science & Technology.
Tactile internet is the next development stage of the Internet of Things (IoT) and is based on human-computer interaction. This book presents three examples of this: robot-assisted surgeries, the cohabitation of man and robot in industry, and the internet of skills. The book is divided into four parts: applications, technological breakthroughs, the most important challenges and, finally, technological standards and communication about the tangible internet to the public.
Thank you for the image: Gerd Altmann @ Pixabay