Tell us something about yourself and how did you end up studying in Finland?
My name is Giovanni Bruno da Silva, student of System Analysis and Development at the Federal Institute of Santa Catarina in Brazil, currently on my third year. I always wanted to partake in a exchange program, and IFSC made that possible with its exchange program with several European universities. At first, I wasn't sure which university to choose, but the project at HAMK caught my eye and after doing some research, I discovered how amazing Finland is.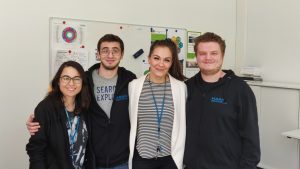 What was the project about?
I worked on a project called "Barn 4.0", which was to use data from a HAMK cow barn and machine learning to analyze and predict how cows could be affected and for how long. This field of study is already used in a lot of situations in daily life, we just don't see it! Social media, online shopping, navigation systems, recommendation systems (such as YouTube and Netflix), all of these have some kind of machine learning algorithm implemented. We worked as a team of 3 Brazilians together with the members of the lab, each of us had our own responsibilities and focus in the project. My only goal was to do my best and enjoy the exchange program, and I think I succeeded at both!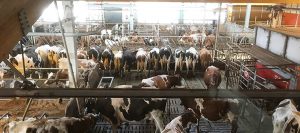 What do you feel was the best thing during your internship?
Everyone I met and all the things I experienced and learned. Being my first trip abroad, it was a great experience, seeing for yourself how different other countries can be.
What is your best advice for the future international trainees?
Oh, there's a lot of advice I could give, but the best one is to definitely bring your own pillow! Jokes aside, meet new people and make some friends, the stay is more enjoyable when you have people to share memories with.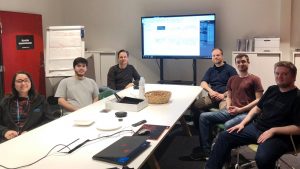 Once again, our unit's exchange student supervisor, Joni Kukkamäki was extremely pleased with our IFSC students, who always seem to give their best. "It is great to see, how we are always able to learn something new from each other!"