Mukavaa syyslomaa! / Happy autumn break!
HAMK Talent Boost wishes you a relaxing and happy syysloma (16.-22.10.)! This week can be a good opportunity to discover the activities and events in your home town or in other campus cities. We have gathered some tips for the week in Hämeenlinna, Riihimäki, Valkeakoski and Forssa regions. Let´s spend some quality time with friends and family during the break!
"Oops, the links are in Finnish." Time to also use the Finnish language to map out the living and leisure time activities😊 You can also do this with your friends or classmates together. There are also a lot of translation tools for you. For example, sanakirja, wiktionary, and bab.la.
Remember that HAMK Talent Boost mentoring services are available also during the autumn break https://www.hamk.fi/students/talent-boost/?lang=en
Activities by regions:
Activities for kids and families in Hämeenlinna
https://www.hameenlinna.fi/matkailu-ja-tapahtumat/lapsiperheille/
https://hameenlinna.myintegration.fi/en/autumn-holiday-in-hameenlinna-monday-16-10-sunday-22-10-2023/
Forssa Museum
https://museot.fi/nayttelykalenteri/index.php?nayttely_id=33541
Other tips for syysloma (autumn break) in Forssa region
https://www.visitforssaregion.fi/
Riihimäki
https://www.riihimaki.fi/tiedotteet/mita-tehda-syyslomaviikolla-riihimaella/
Visit Riihimäki
https://www.visitriihimaki.fi/blogit/nauti-syyslomasta-retkeillen-tai-kulttuurin-parissa/
Valkeakoski
https://www.valkeakoski.fi/uutiset/tapahtumat-ja-menovinkit-koululaisten-syyslomaviikolle/
https://www.valkeakoski.fi/en/tourism/see-experience/
Mukava syysloma! / Happy autumn break!
If you need specific support and guidance in integration, finding your path in Finland and career development, BOOK a mentoring session with HAMK talent boost mentors: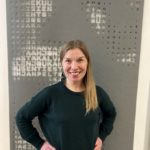 · Book a meeting with Katariina ·
Hei, hauska tavata! I am one of the Talent Boost Mentors. I worked at national recruitment and employment services before, and I am familiar with the different kinds of services for foreign students on both local levels and national levels. Besides working as a mentor at HAMK, I am an Italian language teacher in the Adult Education Centre (VOP) in Hämeenlinna. I will gladly answer your questions as a Finnish local and help you settle in as well as develop your career path in Finland.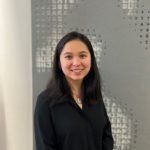 · Book a meeting with Qingyang ·
Ahoy! I am one of the talent-boost mentors. I came to study my degree in Finland about five years ago. I have worked in many different Finnish companies and organisations as different roles, and thus have learned how to navigate in the Finnish labour market. Besides working as a mentor, I am also a part-time entrepreneur. I understand that the journey of staying in Finland as a foreign student is filled with ups and downs, joys and tears. I am here to listen to your needs and support you with guidance.
About HAMK Talent Boost
Get to know more about HAMK Talent Boost here: https://www.hamk.fi/talentboost.