We are about to achieve the first step of work of the project Talents and skills for the agroforestry sector in Uruguay. We are a team of 52 teachers and managers of the Council of Technical and vocational Education of our country (Consejo de Educación Técnico Profesional, CETP, also known as Universidad del Trabajo de Uruguay – UTU). Our institution is public and in charge of developing technical and vocational education in basic, secondary and higher education levels.
Estamos culminando la primera etapa de trabajo del Proyecto Talentos y Habilidades del Sector Agroforestal en Uruguay. Somos un equipo de 52 docentes y gestores del Consejo de Educación Técnico Profesional (CETP-UTU) de nuestro país. Nuestra institución es pública y es rectora en educación técnico-profesional desarrollando propuestas tanto en educación media básica, superior y terciaria.
Our project with Häme University of Applied Sciences (HAMK) began almost a year ago with the wonderful experience of getting to know Hämeenlinna, being able to study at the university campus, and learning about HAMK's educational model. Since the training at HAMK, the work has continued online for all these months. Now through the Seminar Final on September 1st and 2nd 2020, we are proud to present six innovative and production-oriented development projects on educational programs, in different areas of our country where the agroforestry industry is strongly represented.
Nuestro proyecto con Häme Universidad de Ciencias Aplicadas (HAMK) comenzó hace casi un año con la maravillosa experiencia de poder conocer Hämeenlinna, trabajar en las propias instalaciones de la Universidad, y conocer de cerca su modelo educativo. El trabajo continuó después durante meses en forma virtual. Ahora tenemos el orgullo de presentar 6 proyectos de desarrollo ligados a propuestas educativas innovadoras y vinculadas al productivo, localizados en diferentes territorios de nuestro país donde se despliega la cadena agroforestal, a través del Seminario Final desarrollado los 01 y 02 de setiembre 2020.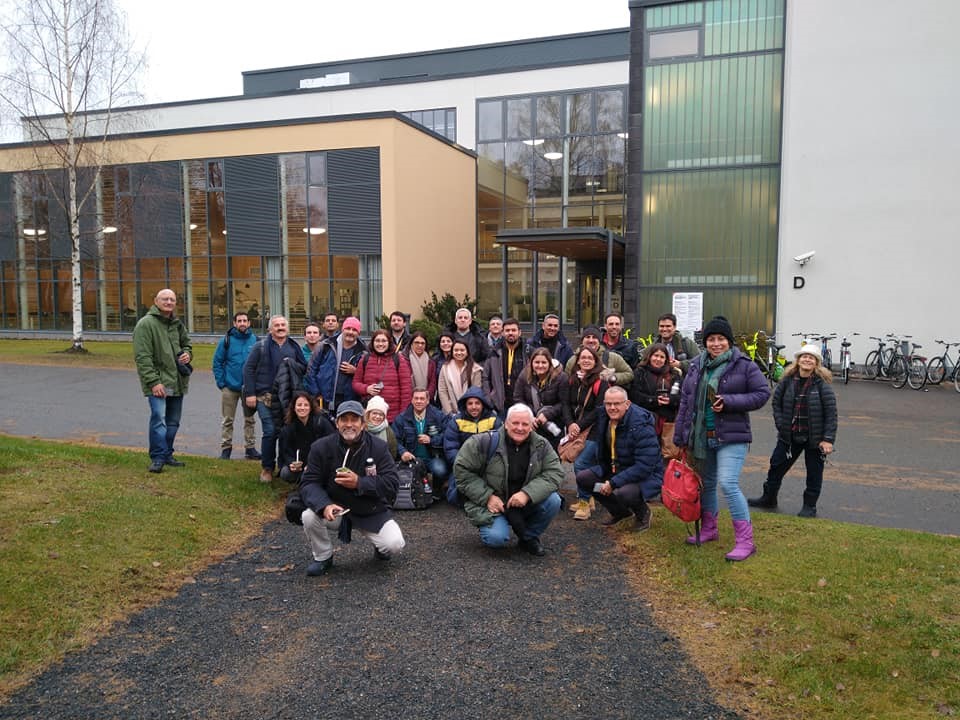 The projects range from reformulating existing educational programs to creating new proposals as well as generating specializations that respond to the specific needs of the sector. They cover different phases in the agroforestry production chain: from the nursery through the repair and maintenance of machinery, to forestry logistics or biomass generation. At the same time, highly important transversal initiatives are being built, such as the generation of a proposal linked to upper secondary education (forestry baccalaureate) and the generation of a proposal for training tutors for workplace learning, both fundamental for the development of the rest of the projects.
Los proyectos van desde reformulaciones de propuestas educativas ya existentes, la creación de nuevas, así como la generación de especializaciones que den respuestas a necesidades específicas del sector; y abarcan diferentes eslabones de la cadena productiva: desde el vivero, pasando por la reparación y mantenimiento de maquinaria, la logística forestal o la generación de biomasa. A su vez, se plantean iniciativas de suma trascendencia, como la generación de una propuesta vinculada a la educación media superior (bachillerato forestal) y la generación de una propuesta para formación de tutores en ámbitos de trabajo, ambas fundamentales para el desarrollo del resto de los proyectos.
All the projects are composed considering the learning axes that have been worked on during this process: the key element of collaboration with the world of work and the generation of personalized, integrative educational proposals, and competence-based assessment that recognizes the learning generated through work experience. A starting point for all this is a close and deep dialogue with the productive sector, identifying the needs and projecting their development.
Todos los proyectos están atravesados por los ejes de aprendizaje trabajados durante este proceso: la centralidad, la colaboración con el mundo del trabajo y la generación de propuestas educativas personalizadas, integradoras, con evaluación por competencias y que reconozcan los aprendizajes generados a través de la experiencia laboral. Todo esto a partir de un diálogo cercano y profundo con el sector productivo organizado, identificando sus necesidades y proyectando su desarrollo.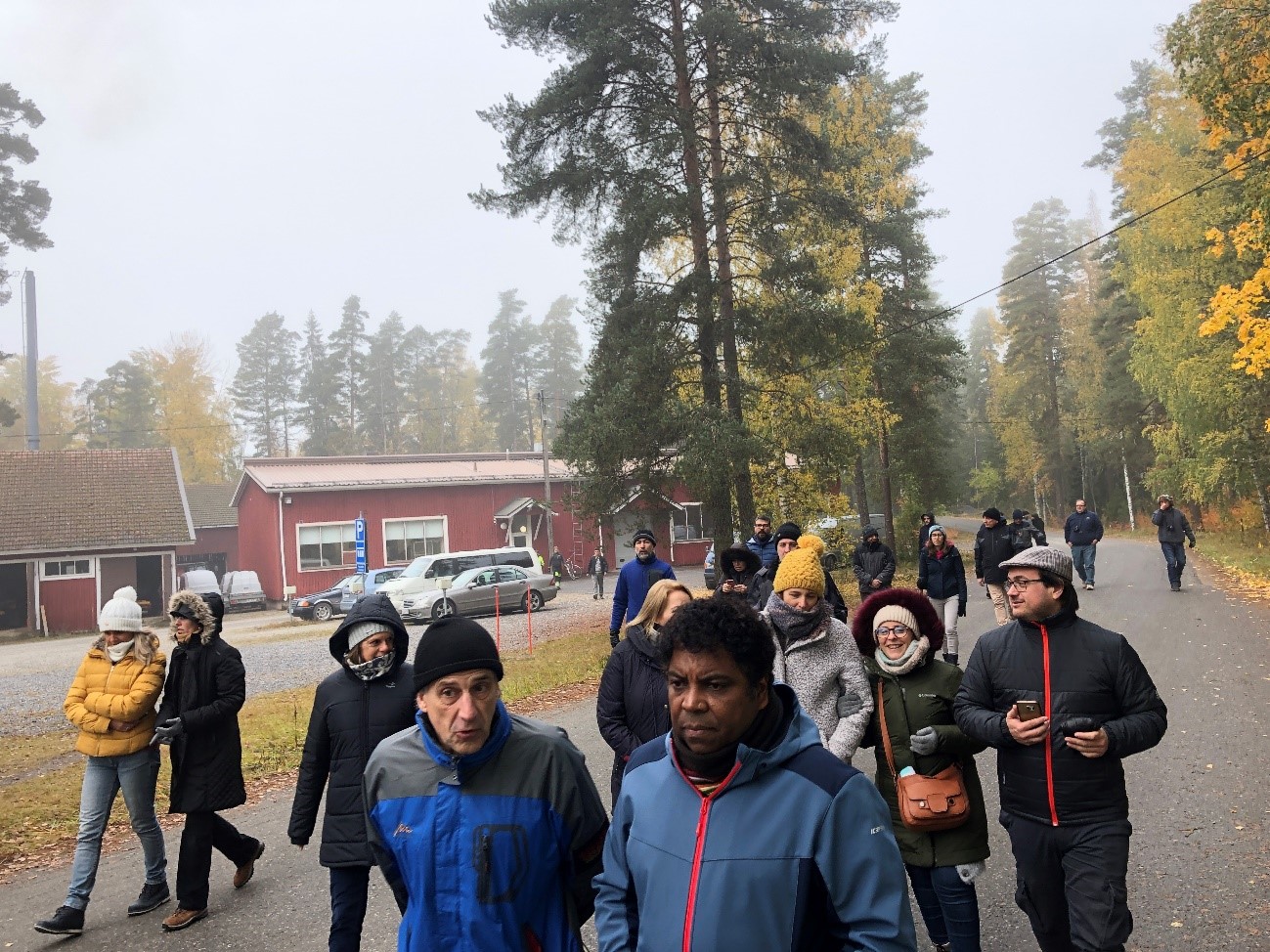 It has been a year of great learning. We have learned a lot from the HAMK team, we have learned from their warmth and professionalism. We have also learned a lot about ourselves: we are able to generate exchanges with our colleagues, discover our own realities, reappraise our experiences and above all know that we are able to accept big challenges.
Ha sido un año de grandes aprendizajes. Hemos aprendido mucho del equipo de HAMK, hemos aprendido de su calidez y profesionalismo. También hemos aprendido mucho de nosotros mismos, hemos podido generar intercambio con nuestros colegas, descubrir nuestras realidades, revalorizar nuestras experiencias y sobre todo sabernos capaces de aceptar grandes desafíos.
Two more years of collaborative work await us within the framework of this project and although we are happy with what has been achieved so far, we are eager to continue enhancing our work, convinced that changes in education are necessary, possible and permanent.
Nos esperan dos años más de trabajo conjunto en el marco de este Proyecto y, si bien estamos felices con lo conseguido hasta ahora, estamos ansiosos por continuar avanzando en la concreción de nuestro trabajo, convencidos que los cambios en la educación son necesarios, posibles y permanentes.
HAMK Training 2019-2020 for Consejo de Educación Técnico Profesional (CETP – UTU) is part of the project "Talent and Skills for the Agroforestry Sector in Uruguay (UR-T1186)", funded and strongly supported by the Inter-American Development Bank, and the state of Uruguay, as well as INEFOP – Instituto Nacional de Empleo y Formación Profesional (National Institute for Employment and Professional Training) and SPF – Sociedad de Productores Forestales del Uruguay (Association of Forestry producers of Uruguay).
La formación HAMK 2019-2020 para el Consejo de Educación Técnico Profesional (CETP – UTU) es parte del proyecto "Talento y Habilidades para el Sector Agroforestal en Uruguay (UR-T1186)", financiado y fuertemente apoyado por el Banco Interamericano de Desarrollo y el estado de Uruguay, así como INEFOP – Instituto Nacional de Empleo y Formación Profesional y SPF – Sociedad de Productores Forestales del Uruguay.
AUTHORS / AUTORES:
Lic. Nicolás Cristina, Coordinador del Proyecto
Lic. Gabriela López Rizzo, Coordinadora del Departamento de Investigación y Evaluación