In HAMK's Design Factory's Laser corner there are two laser cutters. With them, you can execute your designs on various materials from plywood to fabrics. Every material has unique settings that give the best outcome; material library has these settings listed and the outcome visualized
How did I get into the project?
In the first module of the school year, we designed fashion collections that had to contain laserwork; cutting or rasterizing.

                                                             The laser print from my collection
During the lecture about how to use the laser cutters, this opportunity was mentioned. I got interested but I was still hesitant. After the first tries of the laser design of my collection, I was sold.
The process
The project started with designing the appearance of the library. Form the main structure to the individual visuals on the materials as well as a smaller test piece.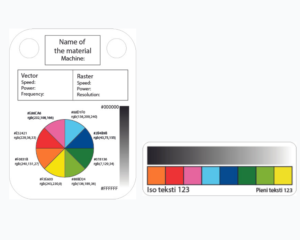 Next it was time for testing different settings on all the chosen materials. The laser cutters have different settings from each other, so all materials needed to be tested twice to find the best values for both machines.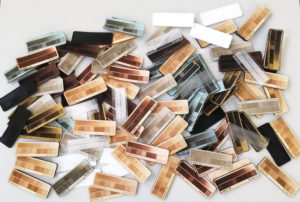 Some of the test pieces
After finding the best setting values of both machines for all the materials, it was finally time to make the final pieces and assemble the wall.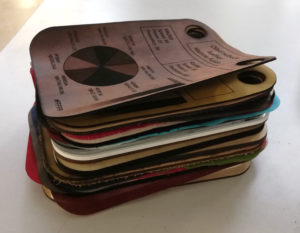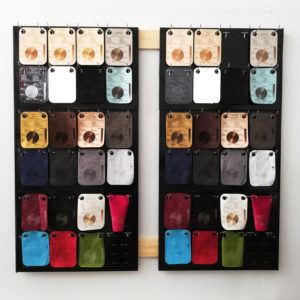 The library is designed in a way that it's easy to modify and expand.
Ending thoughts?
With this project I have obviously gotten a lot of experience with the laser cutters. In addition to that, finishing this big project has given me more confidence to try things that are not easy for me. In the beginning I had doubts whether I could finish this project but seeing it on the wall makes me feel proud.
Text and photos: Elina Lahtela, Design student