Ireland – the magical land of Leprechaun and Shamrock. I had never been there, but it was on my bucket list. When I heard that the first host for the RUN-EU student advisory boards around Europe was going to be Ireland, I seriously did a happy dance. I am Milla and I am 35 years old. I study mechanical engineering at Häme University of Applied Sciences Riihimäki campus for the second year. I am changing my career and that is the reason why I also have a degree from Business and Marketing. Being part of RUN-EU student advisory board has truly been a dream come true for me. I love travelling and developing new ways of thinking. I am the vice chairperson for our RUN student advisory board here in HAMK.
Seven universities in six countries over Europe, 120 student representatives and a lot of innovative ideas. Still, I would not have guessed how the week was going to be. Us students we were divided into four challenges held in three Technological University of the Shannon: Midlands Midwest (TUS) campuses, in three Irish cities: Athlone, Limerick, and Thurles. In Athlone there were two challenges – Bioplastics Challenge which I took part of as well as an Eco-Innovate Challenge, in Limerick students participated in Food Challenge and Thurles was the host for Sustainable Development – Social Enterprise Challenge. All the four Challenge groups were to make a presentation that was held in Limerick campus on Friday 5.11.
My journey from Riihimäki to Athlone on Sunday 31.10. was not without any hiccups. Starting from a cancelled flight to me almost missing my train from Dublin to Athlone. At the end everything turned out okay and I arrived in this small Irish town around half past eight in the evening after travelling almost 16 hours from home. The Sheraton hotel welcomed me, and I went straight to bed so I could be prepared for school in the morning.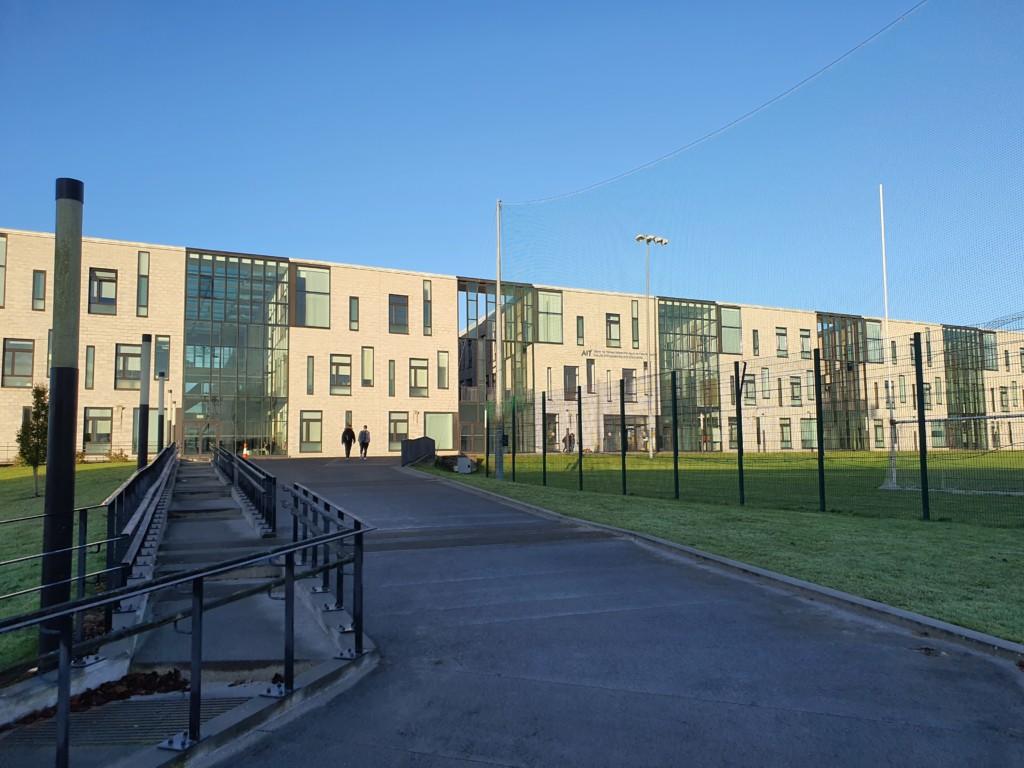 Athlone campus is about 30 minutes' walk from the city center and since it did not rain on the days I were there, walking the distance was a nice way of exploring Athlone. On the first day on campus two challenge teams were divided into three mini teams inside the two big ones. We got the chance to get to know our team members by making a headpiece that would show our similarities and choose a team name.  That was the origin of Coffeecats (team I was a part of), Outsiders and Chocolatelovers United. After that the first two days we were shown the campus, had a guest lecturer about sterilization of hospital equipment and we started to work on the challenge.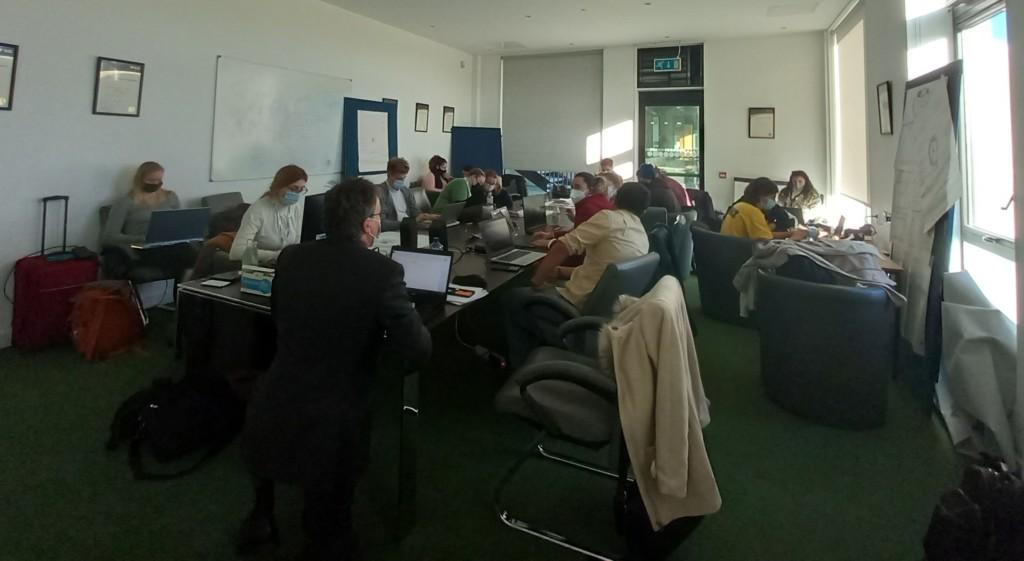 Each of our Bioplastics Challenge's three teams innovated and tried to find a solution to the problem called single-used plastics. We were not competing each other – on the contrary we introduced our ideas to the other teams during the week and our teachers, Brian and Lizeite, helped us to narrow it down. I can honestly say that working with other people around the Europe, with different backgrounds, gives you more than you can ever learn by just working by yourself. Each of the three teams had a different approach to the subject that still connected with the other teams' ideas. On Wednesday, we combined the ideas and started to work on our big presentation. All 17 students that participated in Bioplastics Challenge, were involved in making this presentation, one way or another. Each of our strengths were put in a good use and auditions for the "hosts" of the presentation were given.
I am super organized and like to keep all threads in my hands, so that was what I was trying to do there as well. I am also trying to challenge myself in taking part of things that scare me, like public speaking. So, I went for the audition to be one of the hosts for the big presentation and I got it. Alongside with my co-host Daniels we wrote a script with some help from the others – of course.
What were our groups ideas then, you might ask? Well, it has three main points:
Changes in behavior
Recycling materials
Reusable components
I am not going to dive too deep into these but basically, we suggested that we could all benefit from a unified recycling system maybe even with QR codes telling us how to recycle better and start educating about it young. We also came up with an actual prototype of eco-mask and multiple possibilities for biodegradable materials to be used in it.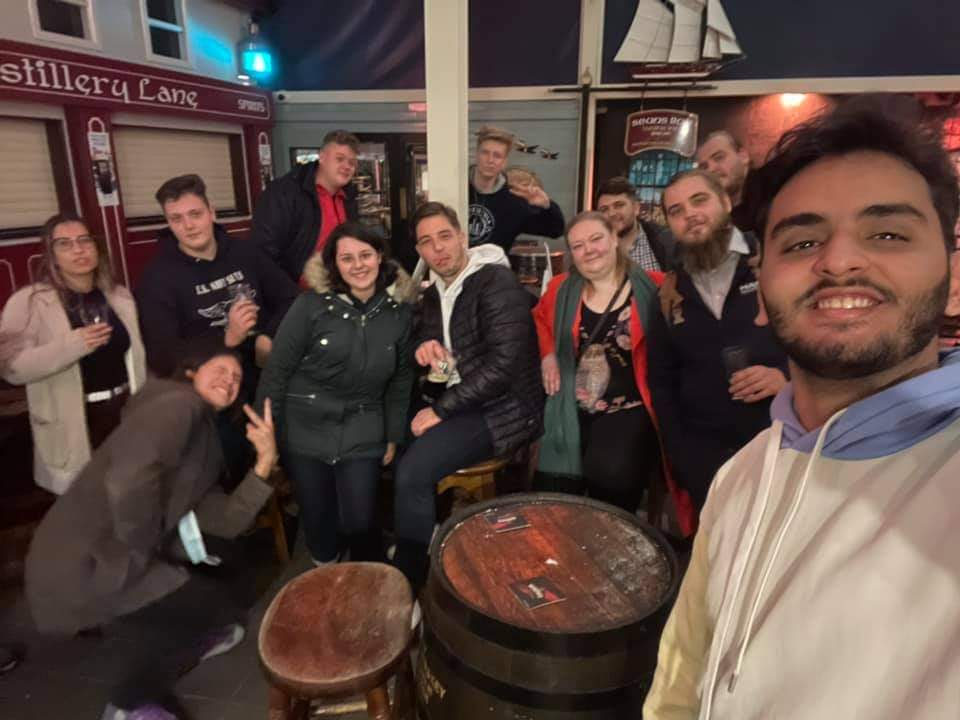 But honestly the week in Ireland, it was about communicating, innovating and most of all, making memories along with new friends. In Athlone, we saw each other at school and then after it, in the pub. I had so many amazing conversations with people from i.e., Hungary and Portugal. During this week I learned that I could speak in front of people, even hundreds of them, and in a foreign language. I learned that being open and positive will do you only good. I learned that it does not hurt you to live a little. And I learned that it is possible to make new friends anywhere you go.
So, thank you RUN-EU for making this possible. And to sum it all up – WE ARE ONE, WE ARE RUN.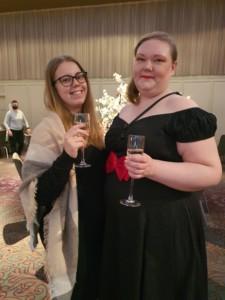 Sincerely,
Milla  
Milla Räty
Mechanical Engineering Student
RUN European University Student Board's Vice-Chairperson
HAMK Riihimäki