Events
Finnish language learning
19.4.2023, Launch of Kielibuusti.fi online portal: https://kielibuusti.fi/en/launch-of-kielibuusti-fi-online-portal-april-19th-2023-at-14-15/.
26.4.2023, Launch of Kielikahvila Language Cafe in Hämeenlinna City Library: shorturl.at/hqCSW. Free of charge. No registration needed. It will continue every Wednesday on the same time at the same place for until 28.5.2023. Continuation of the langauge cafe in autumn will be announced separately.
Finnish lanugage club: Hämeen Setlmentti practices easy Finnish with Finnish learners from 10am to 12pm on every Tuesday and Thursday at Kumppannuustalo, 2nd floor, Kirjastokatu 1 Hämeenlinna. No registration needed. Contact Jenni Tokpanou (0503742433, jenni.tokpanou@hameensetlementti.fi) for more information.
Other Finnish learning opportunities offered by MyIntegration: https://www.myintegration.fi/en/studying-finnish/.
Work placement abroad
Work placement positions at Slovakia: https://www.placementslovakia.com/current-vacancies/internships.
– no fees for students,
– free accommodation provided,
– lunch allowance provided
– professional training and courses
– constant international@hamk.fi in case of questions.
Work opportunity
TE-Live

Support and guidance
For support and guidance, please contact Talent Boost mentors.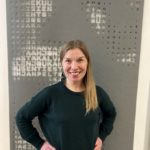 · Book a meeting with Katariina ·
Hei, hauska tavata! I am one of the Talent Boost Mentors. I worked at national recruitment and employment services before, and I am familiar with the different kinds of services for foreign students on both local levels and national levels. Besides working as a mentor at HAMK, I am an Italian language teacher in the Adult Education Centre (VOP) in Hämeenlinna. I will gladly answer your questions as a Finnish local and help you settle in as well as develop your career path in Finland.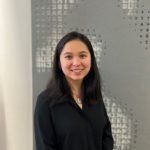 · Book a meeting with Qingyang ·
Ahoy! I am one of the talent-boost mentors. I came to study my degree in Finland about five years ago. I have worked in many different Finnish companies and organisations as different roles, and thus have learned how to navigate in the Finnish labour market. Besides working as a mentor, I am also a part-time entrepreneur. I understand that the journey of staying in Finland as a foreign student is filled with ups and downs, joys and tears. I am here to listen to your needs and support you with guidance.
About HAMK Talent Boost
Get to know more about HAMK Talent Boost here: https://www.hamk.fi/talentboost.