The Erasmus Days 2020 were celebrated throughout Europe  on 15-17 October. The idea of Erasmus Days is to give everyone the chance to share their exchange experiences and spread the word about Erasmus+ programme.  At HAMK we were also celebrating the autumn break, so during the Erasmys Days we shared social media posts about HAMK's Erasmus partners and exchange destinations around the world. Here are the highlights of the presentations.
Suomeksi alla.
FH Vorarlberg in Austria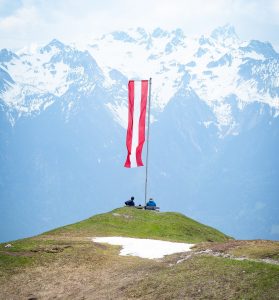 FH Vorarlberg University of Applied Sciences in Austria is one of HAMK's Erasmus+ and RUN network partners. FH Vorarlberg offers also for HAMK students multidisciplinary higher education studies in the fields of business administration, engineering and technology, design and social work & health. FH Vorarlberg is a small university of applied sciences focusing on internationalization. It is located in the middle of the Alps surrounded by beautiful mountains and clear waters.
If you are interested in studying at FH Vorarlberg, more information about can be found here.
Politécnico de Leiria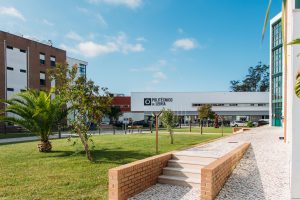 Polytechnic of Leiria in Portugal is not only an Erasmus+ partner but also part of RUN network with consists of HAMK and seven other universities of applied sciences. Polytechnic of Leiria is also and interesting exchange destination, where one of our students is also currently studying. Altogether there are 13 000 students from 75 countries. Leiria is beautifully situated on the Atlantic coast.
Here's the website of Polytechnic of Leiria.
Egerton University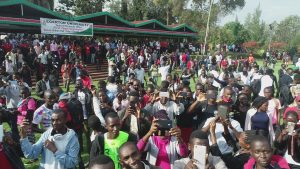 In addition to the cooperation with European partners the Erasmus+ programme enables us to develop partnerships with African universities through an Erasmus+ project AgriSCALE. The project aims to developing together a new agri-entrepreneurship learning ecosystem and it is funded by Erasmus+.  Goal is also to be able to offer our students exchange opportunities in the Agriscale partner universities in Africa in the near future. One of the AgriSCALE partners is Egerton University in Kenya. Egerton University has made important contributions towards increasing access to higher education in Kenya, and continues to contribute to knowledge generation through sustained research initiatives.
More information about Egerton here.
NHL Stenden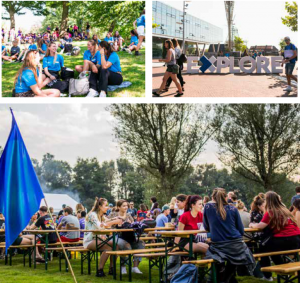 The Netherlands is one of the most popular exchange destinations at HAMK. One of our partner universities in the Netherlands is NHL Stenden, which is a multidisciplinary university of applied sciences with 24 000 students from 90 countries. NHL Stenden is also one of our RUN network partners which brings our long term cooperation even further. The main campus of NHL Stenden is located in Leeuwarden, which is an active and international student city.
If you need more information about studying in Stenden, see their website here.
All of HAMK's exchange destinations are listed in SoleMOVE (no need to login to see your destinations, just choose your institution). The next application deadline for exchange studies abroad for autumn 2021 is 15 March 2021.
Erasmus Days HAMKissa
Erasmus Days -teemapäiviä vietettiin 15.-17.10. euroopanlaajuisesti. Erasmus Daysin aikana kuka tahansa voi jakaa kokemuksiaan Erasmus+ ohjelmasta ja Eramus-aiheisia tapahtumia järjestetään ympäri Eurooppaa. HAMKissa vietettiin samalla viikolla myös syyslomaa, joten Erasmus Days näkyi meillä HAMKin somessa, jossa esiteltiin Erasmus+ -kumppanikorkeakouluja ja vaihtokohteita. Tässä kooste päivien parhaista paloista:
FH Vorarlberg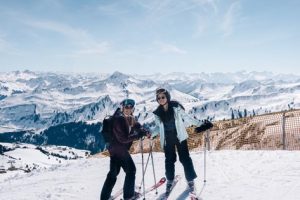 Itävaltalainen FH Vorarlberg University of Applied Sciences on yksi HAMKin Erasmus+ -ohjelman ja RUN-verkoston kumppaneista. FH Vorarlberg tarjoaa myös HAMKin opiskelijoille korkeakouluopintoja liiketalouden, tekniikan, muotoilun sekä sosiaali- ja hoitotyön aloilta. FH Vorarlberg on pieni korkeakoulu, jonka opiskelijat ja henkilökunta tulee eri puolilta maailmaa. Korkeakoulu sijaitsee upeissa vuoristomaisemissa keskellä Itävallan Alppeja.
Lisätietoja vaihto-opinnoista Vorarlbergissä täällä.
Politécnico de Leiria
Polytechnic of Leiria Portugalissa ei ole ainoastaan Erasmus+ -kumppanikorkeakoulu vaan myös osa tiivistä RUN-verkostoa, jossa on HAMKin lisäksi mukana seitsemän eurooppalaista korkeakoulua. Polytechnic of Leiria on myös mielenkiintoinen, monialainen vaihtokohde, jossa on tälläkin hetkellä hamkilainen vaihto-opiskelija. Kaikkiaan korkeakoulussa on 13 000 opiskelijaa 75 maasta. Leiria sijaitsee kauniilla paikalla Atlantin rannikolla.
Lisätietoja opiskelusta Leiriassa löydät täältä.
Egerton University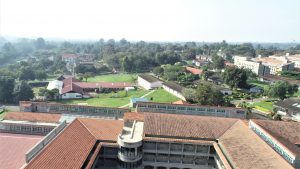 Eurooppalaisten kumppanuuksien lisäksi Erasmus+ ohjelma mahdollistaa tiiviin yhteistyön myös afrikkalaisten korkeakoulujen kanssa. AgriSCALE on Erasmus+ -hanke, jonka puitteissa HAMK on aktiivisesti  mukana uudistamassa maatalousyrittäjyyden koulutusta Keniassa, Sambiassa ja Ugandassa, ja joka rahoitetaan Erasmus+ hankerahoituksella. Lähitulevaisuuden tavoitteena on myös tarjota opiskelijoille mahdollisuuksia suorittaa vaihto-opintoja hankkeen afrikkalaisissa korkeakouluissa.
Yksi AgriSCALE-kumppaneista on kenialainen Egerton University, joka painottaa toiminnassaan korkeakouluopintojen saavutettavuutta mahdollisimman monille kenialaisille sekä pitkäjänteisen tutkimustyön merkitystä.
NHL Stenden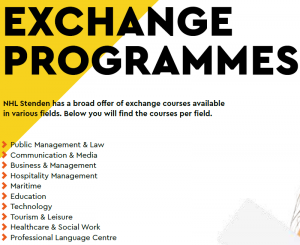 Yksi suosituimmista vaihtokohteista HAMKissa on Alankomaat. HAMKilla on Alankomaissa useita Erasmus-kumppanikorkeakouluja, joista yksi on NHL Stenden: monialainen korkeakoulu, jossa opiskelee kaikkiaan 24 000 eri alan opiskelijaa 90 maasta. NHL Stenden on myös yksi RUN-verkoston kumppanikorkeakouluistamme, joten yhteistyö on entisestään tiivistymässä. NHL Stendenin pääkampus sijaitsee Leeuwardenissa, joka on aktiivinen ja kansainvälinen opiskelijakaupunki.
Lisätietoja NHL Stendenissä opiskelusta löytyy täältä.
Kaikki HAMKin vaihtokohteethan löytyvät koulutusohjelmakohtaisesti SoleMOVEsta (ei tarvitse kirjautua sisään kohteita selatessa, valitse vain oma korkeakoulusi listasta). Seuraava haku opiskelijavaihtoon ulkomaille syksyksi 2021 päättyy 15.3.2021.
HAMK International