HAMK talent Boost arrange a series of webinars and workshops to help boost your job search skills.  Save the dates and join our free job search skills boosting training sessions this autumn 2023. In this series of training, you will learn about creating a good CV, writing a good cover letter, and networking tips. Webinars are open to all the students. Instructions are in English. Click the link below or scan the QR code to join the training.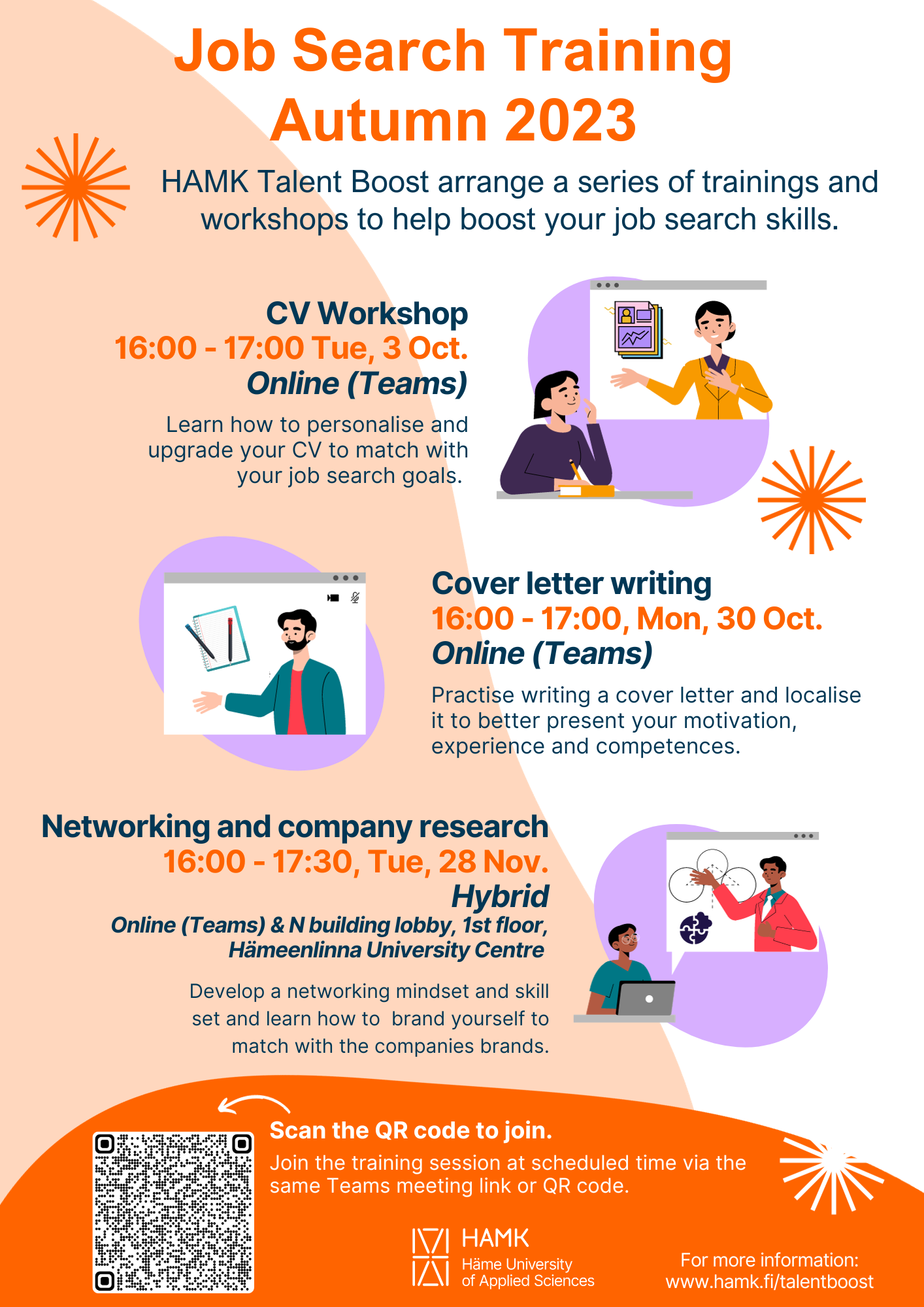 You can join the training session at the scheduled time via the same Teams link:
Click here to join the meeting.
For the training "networking and company research", you can also join at N building lobby, 1 st floor, Hämeenlinna University Centre.
——————–
The first two webinars are facilitated by HAMK talent boost mentors. Networking and Company Research is led by Ms. Elisabeth Mieludaki, who is a job search coach, Phd researcher at University of Helsinki, advisor at TE Employment Services, and an entrepreneur. Get to know about Elisabeth better here.
——————–
If you have questions regarding the training programme, you can contact katariina.from@hamk.fi directly.
If you encounter any technical problems for joining the webinars, you can contact qingyang.li@hamk.fi directly.
Get to know more about HAMK Talent Boost Services here: hamk.fi/talentboost.