Never underestimate the power of your network.
My schoolmate recommended me for the position, and I attended an interview before landing the job.
Skills are transferable from one work experience to another.
I work about 20 hours per week in a local restaurant. The tasks are to maintain the restaurant to be cleaned, ensure the foods are fresh and provide good service to customers. Plus, I need to arrange the work shifts for other employees.
Basic Finnish language skill, problem-solving skill and customer services are important skills to manage my work.
Even though I am working in a field which is not my own field, I learn a lot of skills that are beneficial for me in the future. I strengthen my problem-solving skills and management skills. I also learn to be patient.
Finnish labour law protects employees´ rights.
The labour law in Finland is very different than in my home country. It protects employees´ rights very well.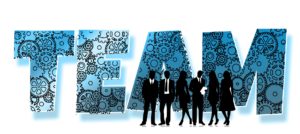 Every experience counts.
I would like to stay in Finland in the future. I have sent many job applications for a summer job. Every experience counts and I am eager to gain more work experience in the fields that I am familiar with and interested in.
Talents empower talents.
Don't give up even you receive a lot of rejections!
——————————————— SHARE YOUR WORK STORY! ———————————————
Share your work story on HAMK´s blog! HAMK talent boost encourages foreign students to inspire, encourage and empower one and another through their own work and everyday life experience.
Fill in My first work experience in Finland survey, or contact qingyang.li@hamk.fi for more information.

A first-year student from Construction Engineering English taught degree programme.
The story is edited by Qingyang Li, Talent Boost Mentor from HAMK International, based on student´s answer to the My First Work Experience in Finland survey.