First year Smart and Sustainable Design students have just started their first year projects. Some of the results were absolutely fantastic, creative and exceptional. Check some of the end products at HAMK Design Instagram. First year student Liisa Vasanko kindly introduced her experiences.
How has the first year started? Was it organized well?
It has started fast. Lots of new things and also some stuff that are already quite familiar to deal with. Distant learning puts some pressure to us all so it`s been challenging to adapt new programs. It`s been organized quite well, some difficulty still, but I`m glad that teachers and school react quite well and fast to our feedback. I thought it would be a lot harder, which it was not.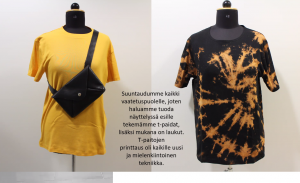 What kind of project there has been and how was the experience with them?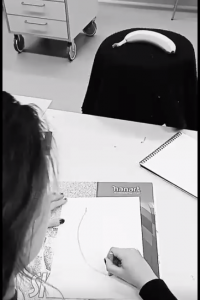 We have been drawing and sketching a lot. Its been fun and I was surprised how good study quality I have had in my years in school before HAMK. Now it has been really nice to see that even after 20 years of gap between my last active drawing, I can still manage it well. I already got my first assignment with a real life customer and now we have a small team who collaborates with HAMK campus students outside of Hämeenlinna. School gives us opportunities really well to take on independent studies and directions.
How is the studies overall?
Great. I love it! New things, great new friends and good teachers. I look forward to next modules and years before graduation. It will be hectic but that`s expected.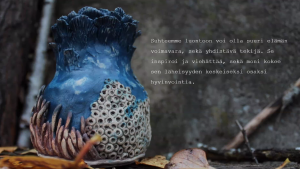 Any additional information you would like to add regarding studies, projects, or your experiences.
We have a group of students that have already formed a collaborative team. We are now pushing on to make some studies in a new form with a 4 year long project and some green light is already on the table from school. This is the best and most exciting thing that school encourages us to explore new ways to develop collaborations between students and also with firms that could benefit from our studies. Well done HAMK!