RUN-EU has made many adventures possible for me. This time I had a chance of a lifetime to visit Hungary, again a new country for me. It all started with a strong wish to go to Hungary and see my RUN-EU friends. Then I looked for possible solutions. And I found one – Széchenyi István University's Faculty of Law was hosting an Interdisciplinary Workshop and Short Study Programme called Winter Seminar 2023 in February 2023. On the last day of open applications, I decided to go for it.
After having the incredible honour of participating into the very first inaugural European Student Assembly last March and diving into the European democracy even deeper and then seeing this topic being celebrated in this Winter Seminar – I just had to apply. Even though when I am a student in the STEM field, mechanical engineering to be exact but my hunger for developing myself and the surrounding world is even bigger. The opportunity to meet and work together with likeminded individuals around the world is always priceless and this was just one of the reasons why I was so interested to take a part in Winter Seminar. And I got in, of course what I didn't know at the time that I was the only person traveling to Hungary to participate into this course this year. But I don't mind being the odd one out.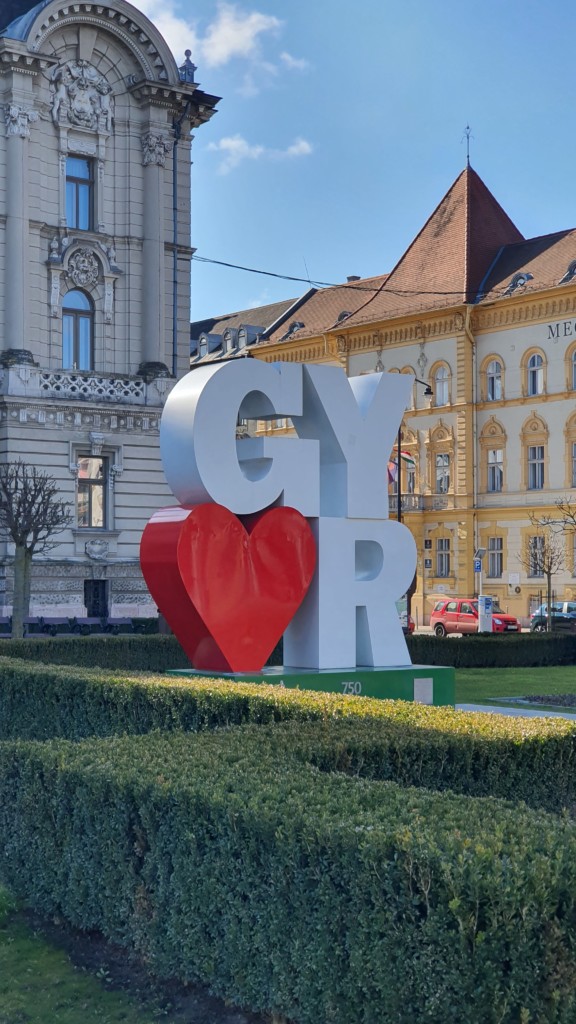 I travelled to Budapest on a Sunday and my lovely friend Dóri was at the airport to welcome me and to help me find my way to Győr. I met Dóri in Ireland during the first RUN-EU General Assembly back in November 2021 and we've stayed in touch ever since. She visited Finland during one SAP last fall and now it was my (long overdue) time to visit her in Hungary. I had booked my own accommodation for the first night which meant I had to move all my stuff to a student dorm in the next morning before the course would start. Again, when you travel you must be prepared to everything (traveling to Ireland my flight was cancelled) and this time it was the same. I got bad case of salmonella (after some testing back in Finland) on the first evening and I must admit it was kind of bad. I decided not to let it get me down and did my best on the first few days and did not miss one lecture by the way.
All other students participating into this Winter Seminar were studying law in Széchenyi István University except me and one other student from Yemen, but he was still studying law for a semester in Győr. But as the topic was so interesting – "The Winter Seminar 2023 aims to discuss the new frontiers undertaken by the novel Digital Services Act of the European Union, in particular the digital services in 21st century, social media issues (fundamental rights concerns and fake news), disinformation, information society and online gatekeepers, law of big tech companies, data protection, big data, copyrights, cybercrime, cybersecurity, e-democracy, e-governance." – it didn't matter that I don't study law. I must say that all the lectures that we had were so diverse and informative that I am really, truly glad I got to be a part of this.
In the middle of the week, we had a trip to Budapest which included a guided tour at the House of the Nation, Parliament of Hungary. Almost every evening I had a chance to meetup with my Hungarian friends that I've been lucky enough to get to know during my time in RUN-EU and even some new people that welcomed me to this Winter Seminar. I've been told that Hungarians might be a bit reserved at first with new people, but I feel like the Hungarians I know are the most welcoming and warm people there are, and I am so lucky to call them my friends.
When the Winter Seminar officially ended on Friday, I had learned a lot and faced once again my fear of public speaking, having had a presentation about the Dark side of social media, a Finnish point of view for the other participants. I did benefit from being a part of this Winter Seminar in so many ways. I feel it already has made a great difference and will continue doing so in my ESA23 work, in my studies in the field of STEM and has even added value to my personal growth. So, thank you especially to the dean and associate professor of Széchenyi István University's Faculty of Law, Péter Smuk and Gabor Hulkó for letting me be a part of this great week.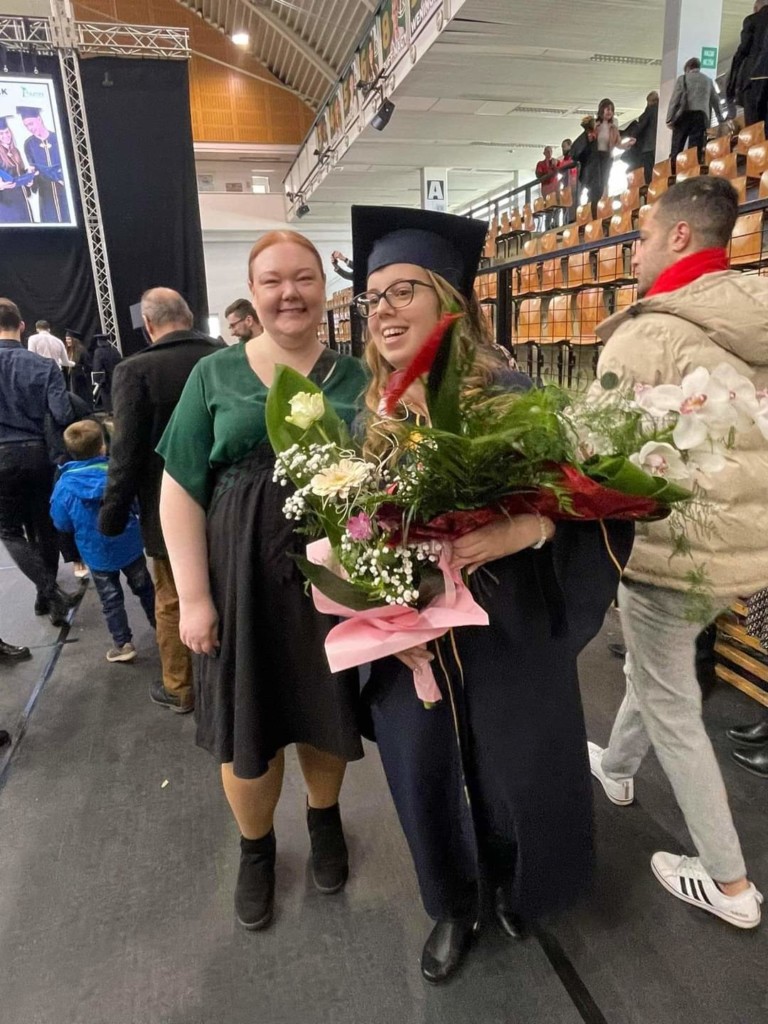 If you thought my week would have ended there, you are quite mistaken. It happened to be such a fortunate coincidence that my friend Dóri had her graduation at the following day, on Saturday. I was invited to take part in the ceremony and even to their family's celebration dinner after. I must say, they have a bit more celebratory graduation than we have with the cap and gown. And once again I was overwhelmed with the kindness and warmth of people I've never met and with whom I had no common language.
On Sunday I travelled to Budapest since my flight back home was scheduled for Monday. This gave me a chance to see one more friend from the past. I had a private sightseeing tour in Budapest and if I was already impressed back in Ireland about Márk's intelligence, it was all just magnified during the time we'd not seen each other. I acknowledge the fact how lucky I am to have met with so many amazing people during these RUN-EU years. I could write such a story from all the RUN-EU countries and the friends I have there. I know, I am a bit sentimental, but this is going to be the year I graduate and as it happens I will also "retire" from HAMKs RUN-EU student council.
If you got excited about traveling, working in multicultural teams', meeting new people, and making lifelong friendships – do look up RUN-EUs website and social media channels. There is always room for more adventurers and enthusiastic individuals in RUN-EU family.
After all – We are One, we are RUN!
About the writer
Milla Räty
student of mechanical engineering, HAMK