BAK Seminar 2019 was organized at Hämeenlinna University Centre on 26.-27.11.2019. There were participants from Brazil, Denmark, Latvia, Lithuania, Latvia, Estonia, Russia and Finland.  Take a look at our photos and get into seminar mood!
Beyond Alliance for Knowledge (BAK) is a strategic international alliance of Häme University of Applied Sciences in Finland, VIA University College in Denmark and Feevale University in Brazil. The universities cooperate in the areas of research and education. In their common international research, the universities carry out a joint international network on common research areas on smart and sustainable living and work as research teams, which are based on multiple competencies. These themes were introduced in the seminar by presenting different projects, studies and theses. There were more than 50 participants in the seminar.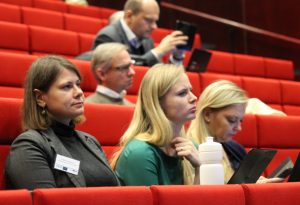 The seminar was organised jointly with Beyond Alliance for Knowledge and OSIRIS "Supporting the smart specialization approach in the silver economy to increase regional innovation capacity and sustainable growth" project. OSIRIS is funded by Interreg Baltic Sea Region and coordinated by HAMK Häme University of Applied Sciences.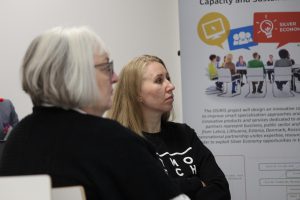 Director of HAMK Bio research unit Annukka Pakarinen welcomed seminar participants to the BAK19 and chaired the second day's session on biochar. The session introduced for example some of the ongoing subprojects about Bioeconomy 4.0 and Carbon 4.0 projects. Lecturer Nina Kokkonen gave a presentation "State of the art of waste wood in Finland" on the second seminar day.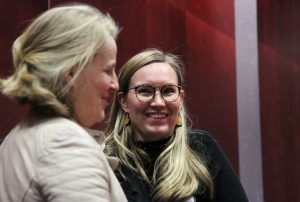 Principal research scientist Pia Tamminen chaired a session about well being on the first seminar day. The topics of the session were e.g. about lifelong learning and teaching, home care digitalization for elderly people in Brazil and Finland, and sustainable care in Brazil, Denmark and Finland. Tamminen works at research unit HAMK Smart.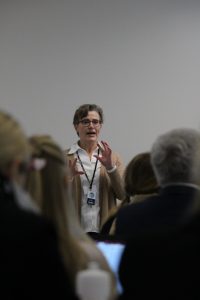 Fernando Spilki from Feevale University chaired one of the first day's session on water and blue economy. The session's topics gave insights for instance into water services globally and detecting of enteric viruses in water samples.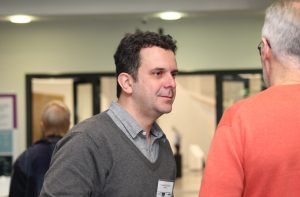 The second day included workshops around Osiris project and the silver economy theme.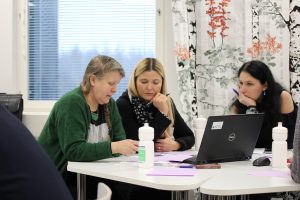 Both our staff and students participated in organizing the seminar. A special thanks to Iida, Kristiina, Juliet and Claudia!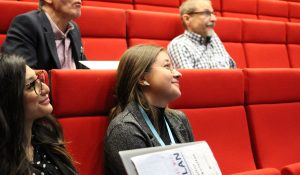 For more information, have a look at the seminar's event page, and, on social media #BAK19.
Text: Inka Stormi
Photos: Juliet Aittomäki