I was part of a week-long journey focusing on photographing, capturing the unforgettable moments in new and exciting locations while also facing the demanding tasks of processing the photographs swiftly. Having multiple experiences from different events as photographer, this RUN-EU Superweek was a new and exciting challenge for me. Now equipped with more knowledge and ideas on how to improve my own style of working and scheduling the needed tasks for the upcoming journeys ahead.
RUN-EU Superweek (Superweek) was hosted for the first time by Future Design Factory and NHL Stenden University in Leeuwarden, Netherlands, from May 22nd to May 26th. This marked the fourth RUN-EU Superweek, which had previously been hosted by HAMK Design Factory and Future Advanced Skills Academy (FASA) in Hämeenlinna. Superweek is an event where multiple different programs run together focusing on pedagogical development and how design factories work and could be implemented on other universities. Design Factory staff were fully present to help facilitate the different events during the week.
This marked my first visit to Future Design Factory, NHL Stenden University of Applied Sciences, and the Netherlands. Future Design Factory is located in an old jail called Blokhuispoort, and NHL Stenden University main campus is about a 20-minute walk from the Future Design Factory. Even though they are in separate locations, Blokhuispoort had many different students participating in various lectures and workshops as part of their studies. Future Design Factory felt almost the same as HAMK Design Factory, where staff, teachers, and students work in harmony. Spaces were shared, and many times I could see students talking with the staff in the kitchen and using the available sofas to work together with their teams.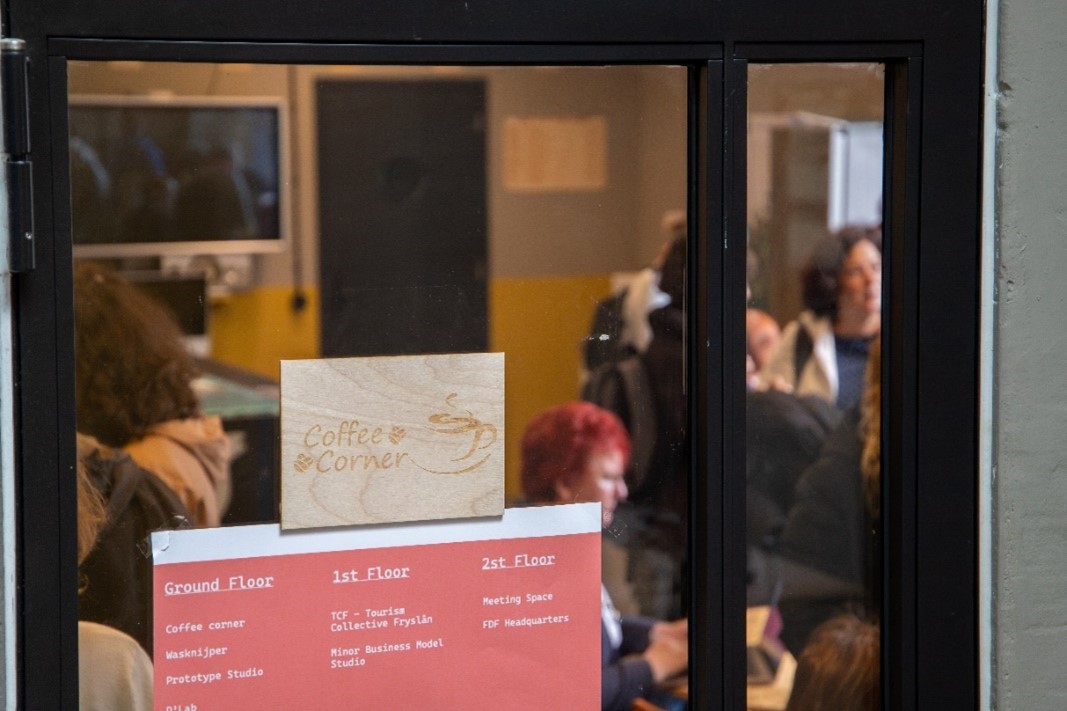 For the week, I was prepared with a camera gear setup to focus solely on photographing. These new locations presented some challenges regarding where and how I took the photos and how fast I needed to process them. As the idea was to capture photos for the entire RUN-EU, I attended various events during the RUN-EU Superweek, not just the Design Factory Bootcamp. The main differences compared to previous Superweeks hosted by HAMK Design Factory and FASA were the number of different rooms and buildings I needed to be in to take photos, the varying lighting conditions in the rooms, and the types of photos different organizations required. I also had the responsibility of taking mugshots of every participant, which took place during the first days of the week.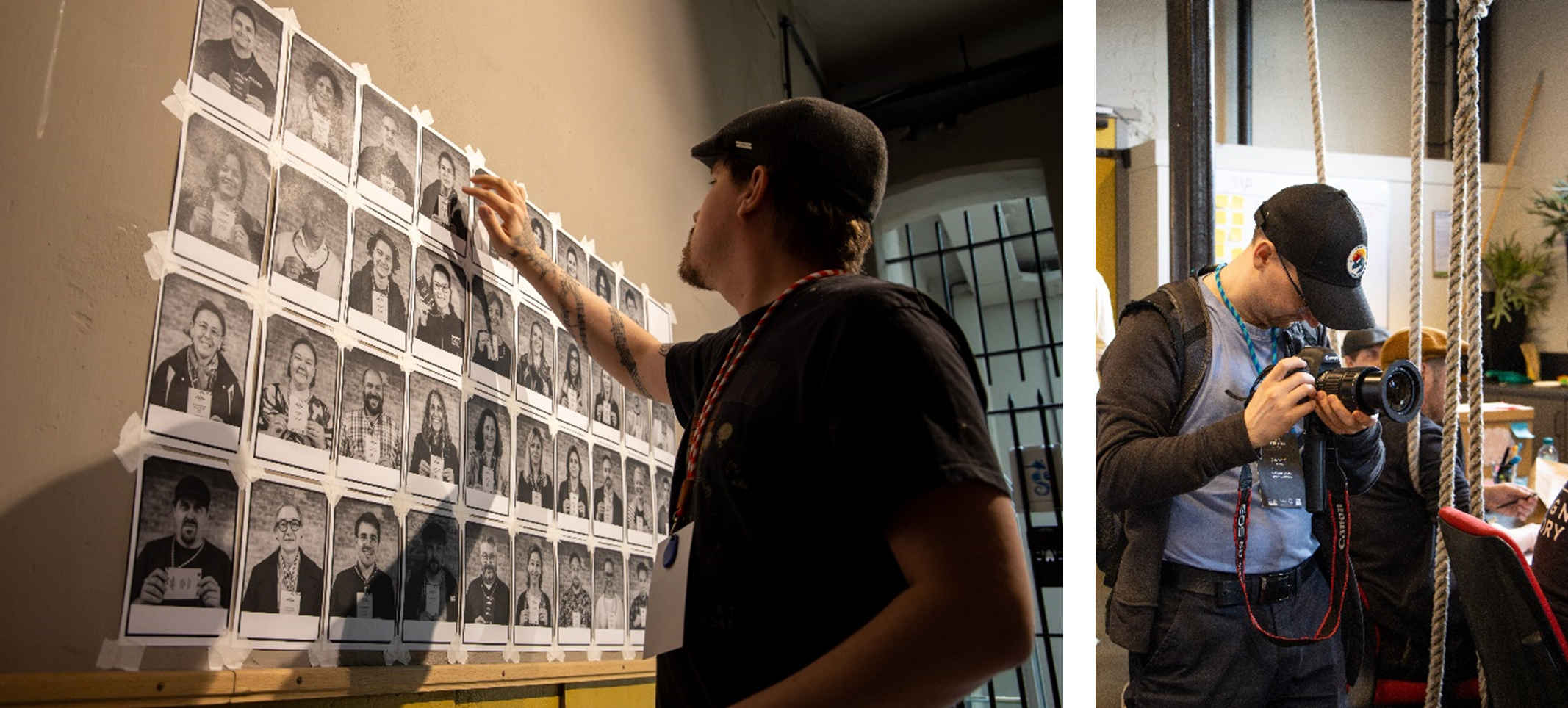 These challenges meant that my focus was primarily on capturing the photos, and I used the evenings and other breaks to select, edit, and export the photos to a cloud folder. As I was also responsible in making social media posts during the week, I ended up creating two Instagram posts: one from days 1-2 and another from days 3-5. In total, 1110 photos were taken during the week with the camera, of which 411 were selected, edited, and placed into a cloud folder. This process took approximately 10-15 hours in total. These photos will be used across RUN-EU and all the Universities that were part of the Superweek. Also, the important part of these photos is that they are used for reports at the end of the RUN-EU.
Overall, my style of taking photos is to remain in the background, giving the subjects I want to photograph a sense of peace and not letting them know that I'm going to capture their photos. This creates an environment where the participants can fully focus on their workshops and lectures. Therefore, a telephoto lens is a must. For example, our gear offers options ranging from 24mm-105mm to 70-300mm. A 300mm lens provides approximately 6x zoom compared to normal eyesight. In comparison, smartphones usually have around a 24mm focal length with the option to zoom in only digitally.
I particularly enjoy capturing moments of joy up close since, from my experience, those are the moments people enjoy seeing the most. However, during this event, one of the facilitators also wanted more wide-angle shots of people during the workshops, focusing on capturing the entire room with all the participants. As my standards for capturing photos are high, this posed a challenge in obtaining the best wide-angle photos since the height and angle of the shot have a greater impact on the final photo compared to a close-up shot. I always welcome a challenge as it increases my skills in photographing and opens up new ideas on how to improve our camera gear and working methods. The new AI denoise tool in Lightroom is truly a lifesaver in situations with poor lighting conditions. It allows me to focus more on taking photos without worrying too much about the generated noise.
Reflecting on everything that happened during the week, I felt that there was a larger workload than I initially expected, and it seemed like I did not have enough time to relax and recharge. This partly explains the extended working hours during the week. Luckily, there was always someone to talk to and have a small recap and reflection session, which greatly helped. For the future, I hope to have more time to focus on the events themselves, participate in different workshops, share ideas with others, and make new connections. Having a solid plan and clear responsibilities for everyone will help address the challenges I faced this time. Another helpful factor would be having a second photographer for the whole week and designated timeslots for editing and creating social media posts.
Being part of RUN-EU and seeing how it is organized in other places opens up many new possibilities: more collaborations, more events like the RUN-EU Superweek with more participants. I feel like these events are where change happens! People really enjoyed the freedom to talk and share their knowledge with others, creating new possibilities and ideas. It may not guarantee that these new ideas will come to fruition in the future, but the seed has been planted.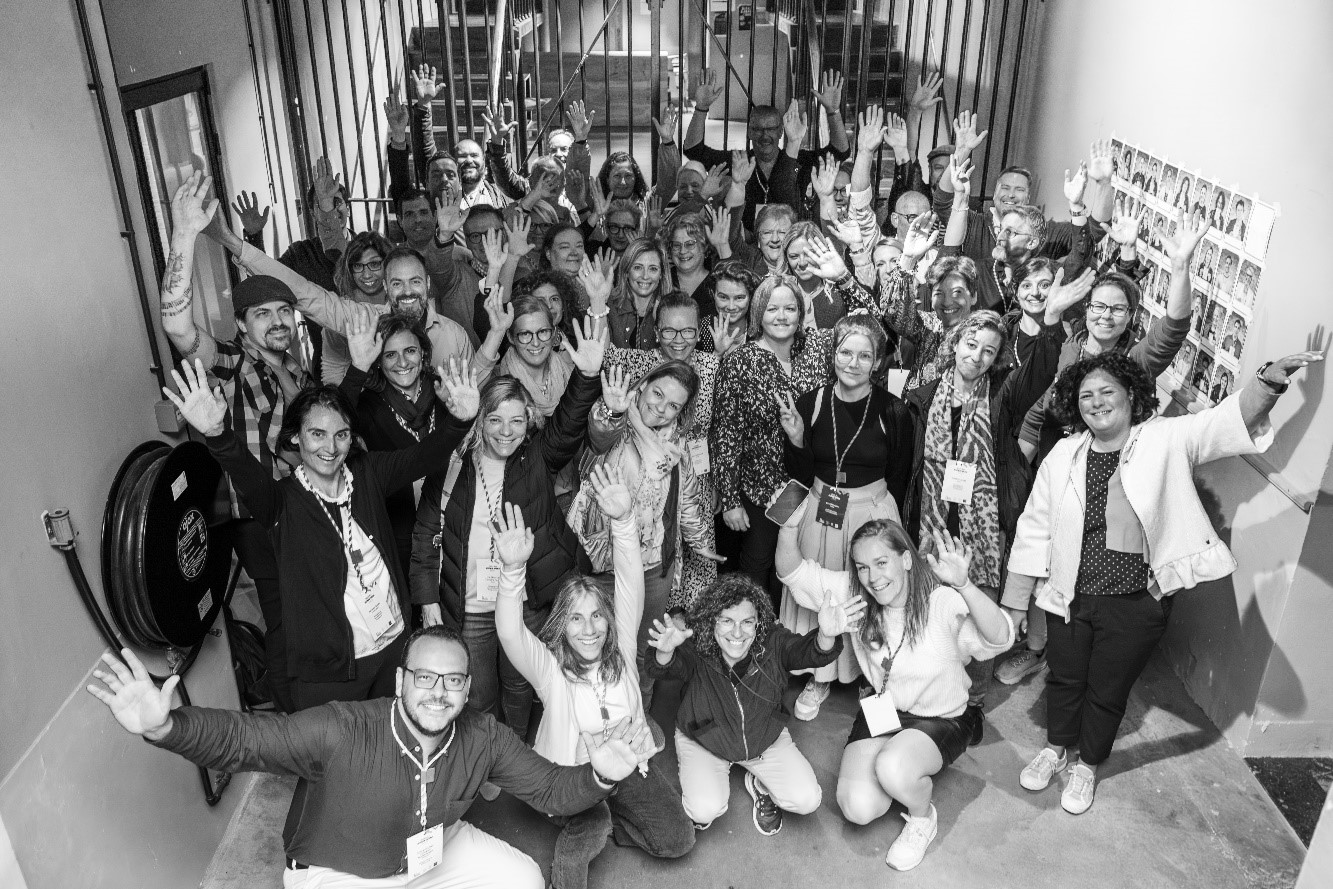 ---
Author
Jali Närhi, HAMK Design Factory