When looking at the definition of "ambassador" (Merriam-Webster), the title looks even more confusing: "Ambassador is a diplomatic agent of the highest rank accredited to a foreign government or sovereign as the resident representative of his or her own government or sovereign or appointed for a special and often temporary diplomatic assignment."
Ambassadors are important actors in RUN-EU Network although not accredited by the Finnish government or have CD plates in their cars. In RUN, the ambassador's task is to support and encourage activities, practices, and facilities in their own focus areas. The topics of focus areas are Open Science, Research and Innovations, and Gender and Diversity. Each RUN University member has one or two people who are nominated as ambassadors. Ambassadors will connect the alliance members with regional, national and European agencies to maximize the impact of the activities.
In this blog post, the HAMK ambassadors present themselves, their roles in RUN-EU Network and their connections with HAMK.
Anna Mikkonen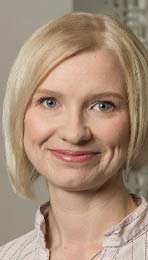 I am Anna Mikkonen, a specialist in information science, open science, data management and research ethics. In my current position, my key responsibilities are in promoting the open science framework at HAMK, developing new services for open science practices, designing training for open science and supporting data management planning.
The openness level of HAMK has just been nationally evaluated. According to the preliminary evaluation results, HAMK seems to have a high openness level when it comes to the research data and research culture. Thus, at HAMK, you will meet me in the administrative project meetings and hear me explain the various open science practices. In RUN-EU PLUS I am a co-leader of the open science ambassador network together with André M. Carvalho.
Annukka Pakarinen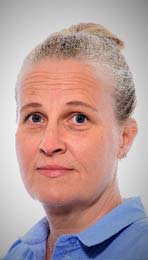 I am Annukka Pakarinen​, director of Research at HAMK​ and Director of HAMK Bio Research Unit. ​Besides RUN Research & Innovation Ambassador I am working on the establishment of RUN European innovation hub in bioeconomy​ Leading the RUN Food and Biotechnology research cluster and supporting research applications in that field.
Jari Jussila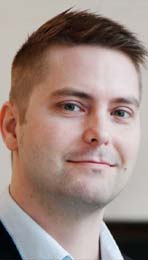 I am Jari Jussila, Ph. D. (Tech), Director of HAMK Design Factory (DF) and function as a Research & Innovation Ambassador and as RUN-EU Future Advanced Skills Academies (FASA) member at HAMK.
My role is to promote and communicate about RUN-EU events that bring together industry, researchers, and local communities. I am responsible for co-organizing DF Bootcamps and DF Workshops, as well as, RUN-EU Super Week events. Recent activities include working on the Erasmus+ Alliances for Innovation application called HiRAIN with TUS, IPCA, NHL Stenden and Mannheim UAS, which was successfully submitted on September 15, 2022. Ongoing activities include co-planning a new RUN-EU-wide innovation competition FRUSH on the theme of responsibility and energy.
Mervi Friman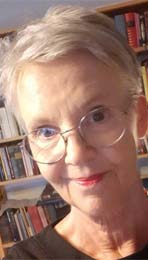 I am Mervi Friman, Ph. D. (Educ), Ambassador of Gender and Diversity in RUN-EU. My current positions at HAMK are Research Manager in HAMK Edu Research Unit and sustainable development coordinator in HAMK.
My interests focus on higher education pedagogy and policy, ethics in teaching, learning and research as well as sustainable development issues in the activities of universities. Gender and diversity subjects include strongly in the idea of sustainable and responsible universities. Equality, accessibility and transparency are the main concepts when achieving better daily practices and valuable work. In HAMK the accessibility plan project has newly begun. All the work done so far on accessibility and equality will be compiled and made transparent. In addition, things to be corrected are identified, and plans and monitoring are made for their implementation.
Olli Niemitalo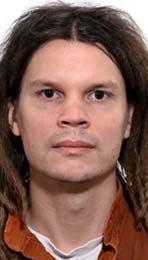 I am Olli Niemitalo, a data analyst at HAMK Smart Research Unit and an open science ambassador in RUN-EU PLUS. In my day-to-day work with data, I try to promote open science practices such as the early publication of raw research data.
An important use of such data is as training data for machine learning. For best results, such data should be as diverse as possible, and data publications help in this regard. However, it is not always easy to openly publish data. For example, with drone imagery, there is a lack of data pipelines and established practices for managing, preprocessing and publication of the data. HAMK has already started publishing image datasets, and we are working on the data pipelines. Opening or at least limited sharing of other types of data related to agriculture is also close to my heart. Mostly for my purposes I have started writing an open research diary.
We are open for ideas
If you have ideas or suggestions for ambassadors' activities at HAMK or the RUN level, please contact anyone of us. We are very open-minded and interested in your thoughts.
---
Authors
Mervi Friman & ambassadors