I had a great opportunity to help my colleagues again in Future Design Factory, NHL Stenden, Leeuwarden Netherlands. They are our partners both in RUN-EU and Design Factory Global Network (DFGN) alliances.  It felt like coming home when entering "The Jail". This week's topic was "Future of Wellbeing in Friesland" and students got four different challenges to this. The whole group used future design thinking methods (DTM). In our context design thinking methods are not linear, but iterative. Business challenges need to be tested and iterated. Prototyping makes DTMs visible and iteration phases improve the quality of prototypes. During this Future Week chosen tools were "Hot Air Balloon" and "Moonshot" and groups prepared a poster for Final Gala using Context, Intervention, Mechanism and Outcome -logic.
Student experiences
During this week the main idea was to get students familiar with DTMs, which they can utilize after graduation during their work life. Fast ideating, quick prototyping and at least one iteration during the week. The majority of the students were already familiar with the method, but there were also freshmen on board. The fact that these tools were already something that students were used to using, didn't still make the process any easier. The advantage for them was that they knew what was coming and they could start iterating and testing a bit earlier than those to whom this method was new. I interviewed a few groups, and they experienced that this method is not just walking in the park, it's always hard, but they still want to participate due to the effectiveness. Additionally, I made a short feedback session and here are the results in averages (1 as the lowest score and 5 is the best):
Would you recommend Future Week to other students? 3.87
How well did you understand design thinking before Future Week? 3.74
How well did you understand design thinking after Future Week? 4.42
How well did Future Week give you the opportunity to put theory into practice? 3.71
Results are promising, when thinking about the feasibility of DTMs. Bit lower scores from implementing theory into practice can be seen as "normal" average, because DTM is concentrating more on learning-by-doing, not so much theoretical teaching. Open answers gave more details about time consumption. The students' opinion was that you are learning a lot in a relatively short period of time. New students would have needed more time for the whole process and experienced students for iterating.
From Hot Air Balloon to Moonshot
The hot Air Balloon method developed by Helga Osk, co-founder of SERIOUS.BUSINESS, is used for defining first the Wind, which here means external forces like legislation. Sandbags are considered weaknesses, but Hot Air represents the strengths that are moving your idea forward. Passengers represent internal stakeholders that influence the direction of a hot air balloon. Observers are considered as an idea's target audience or group, as well as external stakeholders. Paradise Island is the goal of the idea, which timeframe is 5-10 years. The last element in this tool is Steps to Take, which means in practice, what we can do to reach and find our destination. In other words, with this tool, you can map out relevant topics to the challenge and ideate them. Towards the end you are narrowing your idea and limiting the amount of all ideas.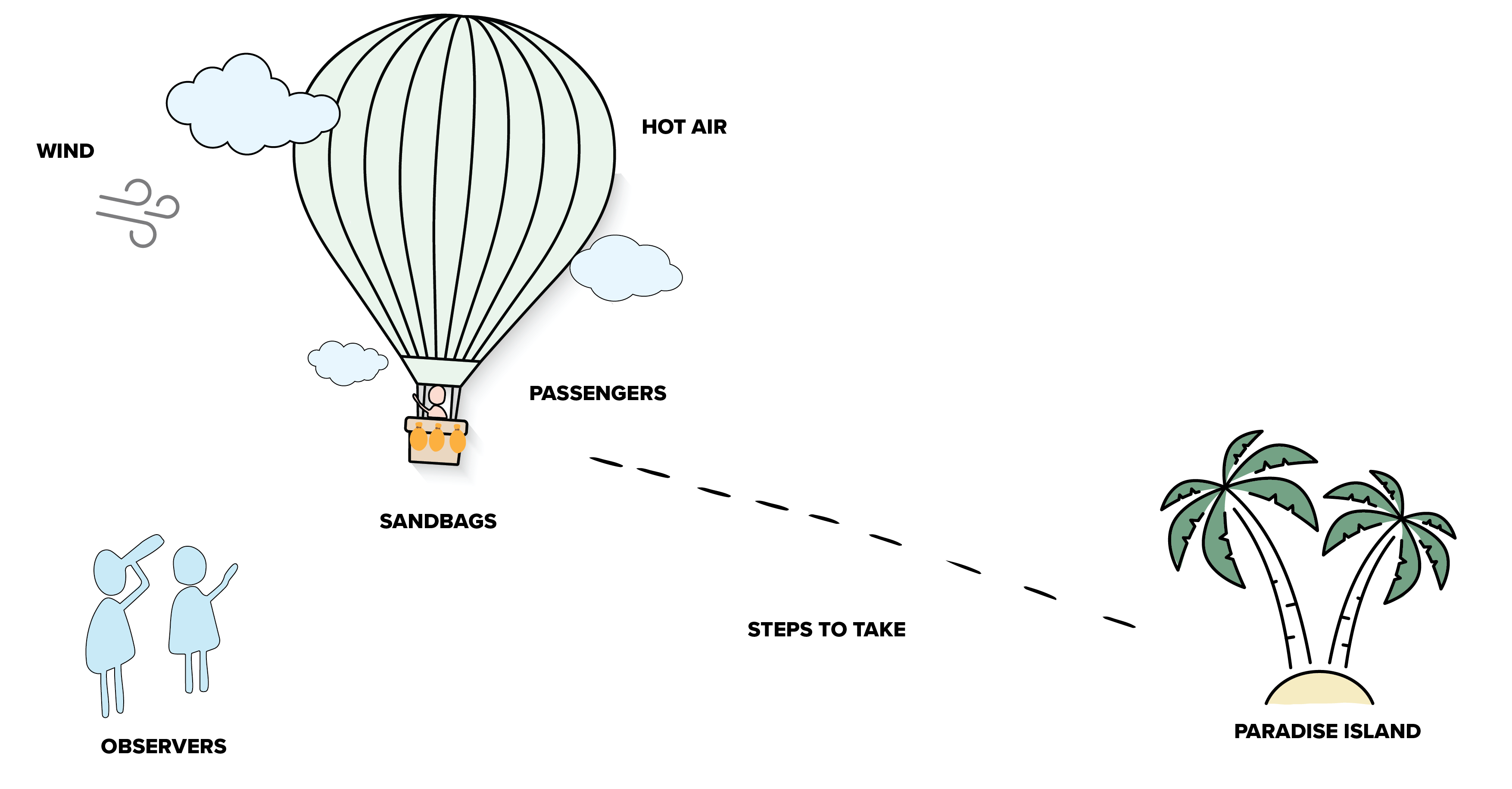 After defining your hot air balloon, students moved to "Moonshot" tool. This tool defines your desirable dream, your moonshot. Secondly comes status quo, via "how" -questions and defining obstacles, deadline, fans and to the most interesting questions (at least to me) that what will happen if you don't do this?
Iterating and testing
Design thinking processes are never linear, but iterative. Prototyping makes your idea visible, and prototypes vary very much. They can be floorplans, 3D printed or laser cutted, tangible elements, drawing of process, cardboard model etc. The main thing is to test your idea and if your prototype is not working or you get better ideas from your customers, you will get back in front of your table and start to ideate again.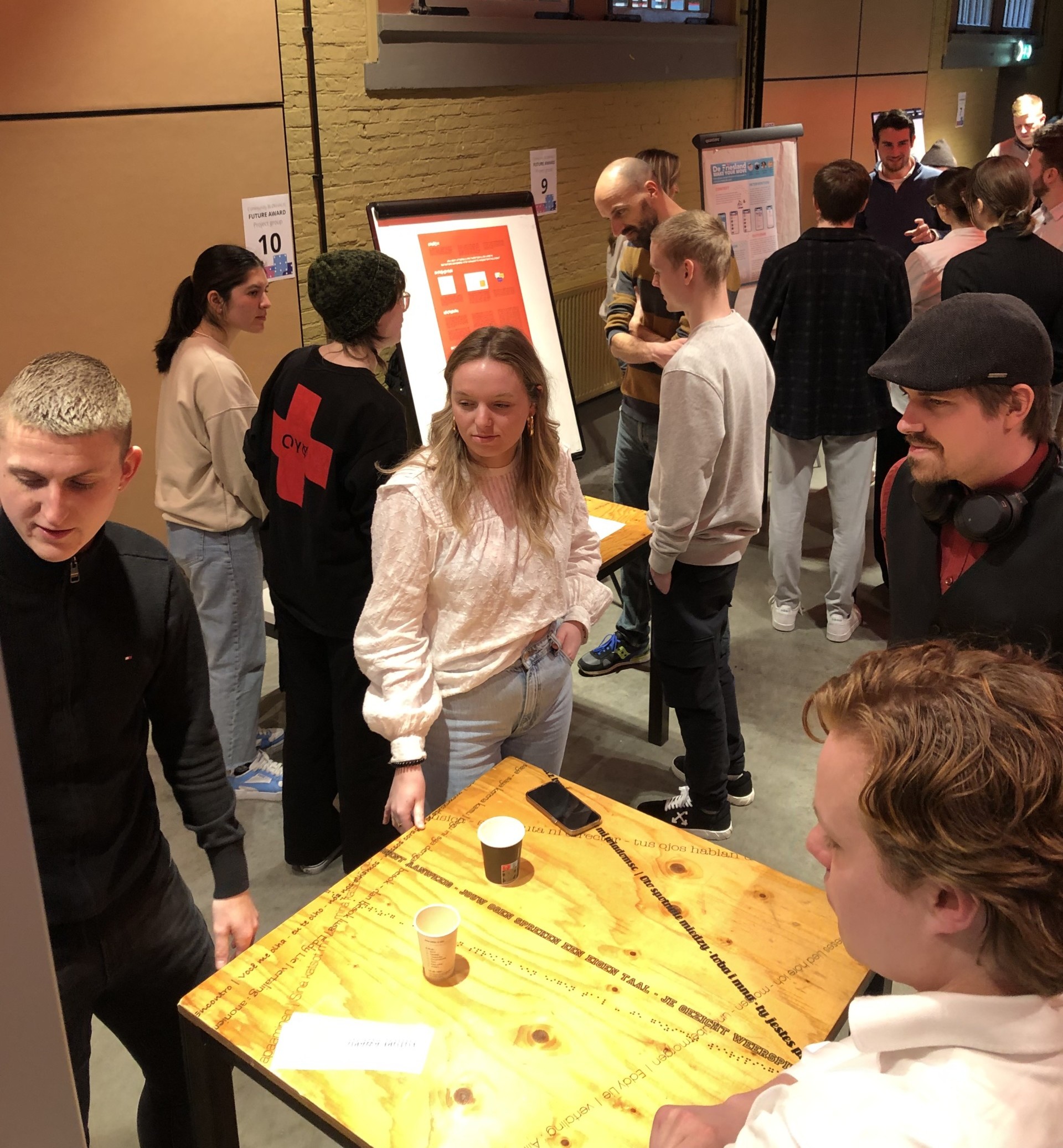 Take aways
I have compared HAMK Diili weeks student feedback to Future Design Factory's Future weeks. The results are very similar. If the method is familiar to students, weeks like this go a bit easier. But if not, students are asking for more theory, more explanation and, especially, more time. The basic idea of these weeks is to be very quick and theory lessons are almost nonexistent. The main focus is on learning –by doing.  Improvements are always needed, so my idea is to give students pre-info before intensive weeks. Then they know what is coming and what to expect. And explain why they don't have massive theory lessons in advance. In addition, I want to make a group visit after an intensive week and check how are they and do they still have questions? There is always a reason for certain pedagogy and after all the majority of students, even though they are tired after intensive weeks, are willing to come again. By students' words "very creative and fun way of learning!"
---
Author:
Sanna-Maaria Siintoharju