Jam Week is an annual event taking place for the 11th year at Design Factory Shenkar, Tel Aviv, Israel. It brings together students and lecturers from the faculties of engineering, design, and art worldwide. The four-day event connects academia, industry and social organizations and focuses on innovation and design solutions for social challenges in Israel and worldwide.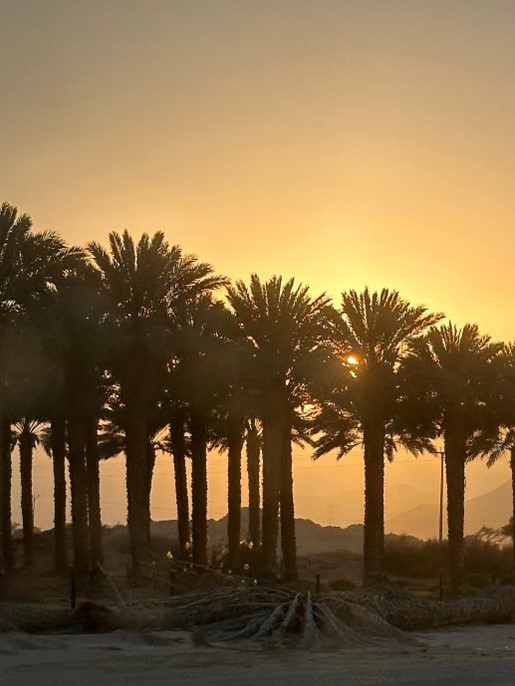 HAMK Design Factory at Jam Week 2023
I wanted to join Shenkar's Jam Week 2023 because I was curious and wanted to know what added value it could bring to our students. Topics were so interesting that I got hooked on Jam Week's idea already during International Design Factory Week 2022 (IDFW) in the Netherlands. I was aware that there would be altogether 700 students from all over the Design Factory Global Network (DFGN) participating and I wanted to see if HAMK students could join next year.
As mentioned earlier, Jam Week is a four-day design sprint week for students with business challenges. This year's Jam Week was dedicated to challenges and solutions for climate change.
Climate warming is heating up rooftops of Tel Aviv and this year there was a mall that collaborated with Jam Week. Dizengoff Mall was established by a woman in the early 70's and it is a community. I didn't know this, and the idea sounds very fresh. Neither do Israeli people, who are living next door, so the mall truly needs help with marketing. They also have this challenge with theheating up of rooftops, so on the top, there will be something green: gardens with trees, a greenhouse with a closed loop system, a fish tank, beehives, eatable flowers and places to meet your community.
Another business challenge was from the Yotvata kibbutz. Located in the southern part of Israel and established in 1951. The founders, a small group of men and women 20 years of age and just out of military service, decided to pursue a life of pioneering and built their home in the desert. They had massive challenges presented by the desert: the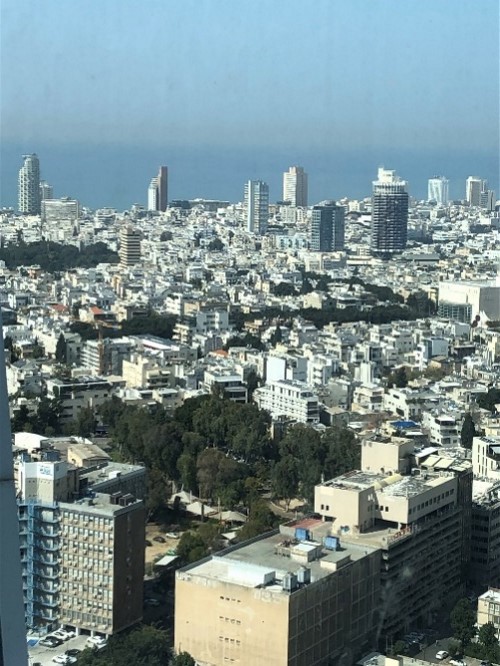 burning sun, the heat, shortage of water, salty land and water, limited transportation, and no secure source of income. The dates plantation proved more suitable to the environment's arid conditions. One of the Jam Week's business challenges was related to date palm tree leaves. They are waste, also flammable and students were trying to find a regenerative solution for this problem. We have the same issue with lake reed in Finland. Same problem – same solution? Jam Week's challenges truly demonstrated that we have global issues, they just need to be scaled locally.
An interesting challenge was also provided by Monday.com. They are a cloud-based company, which provides project management tools for marketing, sales and CRM. The Jam Week challenge wasn't really related to platforms, but more to apps. As a unicorn, Monday.com is also doing some "Robin Hood" work as a charity. Their Digital Emergency Response Solution Manager is a person who flies to any crisis area of the globe. As we know, the latest one was in Turkey, where horrible earthquakes caused a massive disaster. People didn't know where to get food, shelter, or water. Jam Week students were innovating apps for a crisis like this, because next time when something similar happens, scenarios are ready. Surprisingly, Monday.com didn't earlier take gamification very seriously, but was then interested in these future apps aimed at young people and children.
Take aways from Jam Week
While facilitating many student groups, domestic and international ones, I found out that all these challenges are global. We can see the same issues all over the globe, elements are just changing. The beauty of international collaboration is that we can solve these problems in any country.

Suddenly our globe looks quite tiny, but it's the only planet we have, so we need to have collaboration without silos or boundaries. And just like during IDFW and Future Week of Wellbeing in Leeuwarden I found out, again, how important our Design Factory family is. We already copied one challenge to HAMK students and the whole Jam Week with their most impressive lecturers will
come to HAMK at some point and in some form. In addition, if you are keen to do something good and interested in working a week in the kibbutz, don't hesitate to contact me. The Yotvata warmly welcomes you to do good for the community. Do something different. I highly recommend!
---
Sanna-Maaria Siintoharju, lecturer and a head of HAMK Design Factory Valkeakoski