My name is Jack Tillotson, and I am a senior lecturer in marketing at Häme University of Applied Sciences. My work is focused in the field of consumer sociology, and I enjoy exploring the intersection between consumption, markets, and culture.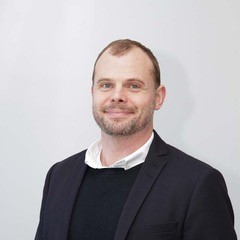 Originally, I am from the United States and immigrated to Finland in 2013 from Portland, Oregon. I studied sociology at the University of Oregon and Business Administration at the Pamplin School of Business at the University of Portland. When I am not working, I enjoy spending time with my family and getting wrapped up in a good story, whether it is through a book, TV series, or film.
I just completed my Ph.D. in marketing at Aalto University School of Business. Before joining HAMK, I was a senior lecturer in marketing at Liverpool John Moores University in the United Kingdom. Also, I have been a visiting scholar in the marketing department at Oregon State University's College of Business.
I am actively involved in the International Business Degree program at HAMK, teaching digital marketing as well as a range of other topics. In offering advice to new students at HAMK, I am going to steal the words of a colleague. First, do not suffer in silence, your lecturers want to help – go talk to them. Second, you can change what you are studying, you do not have to make lifelong career choices at 18 years old and hate your way through it. Third, everyone, including the most successful students, is likely faking their way through it with trial and error. I encourage you to take action and make a concerted effort to complete your work, and you will succeed.