Harri Tuomola is one of the lecturers in HAMK's International Business degree programme. Harri is a person, whom you will definitely remember after meeting him the first time. His main topics are cross-cultural communication, marketing and sales – but how did he end up in HAMK after a career on Wall Street?
What are your areas of expertise? What do you teach at HAMK?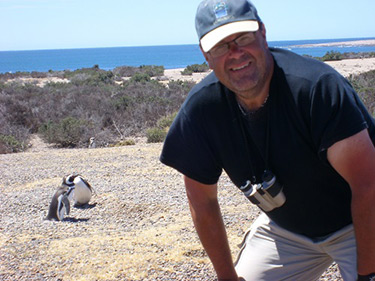 Well I think that my core competence is in cross-cultural communication. Beside of that, I also teach a lot of marketing and sales related courses. I am one of the mentors in our Christmas Fair project. Christmas Fair is a large project which is implemented in the autumn of the second year. About 70 students form an organization. The organization is divided to functional departments: sales, marketing, HRM, programme, finance and logistics.
How did you end up in HAMK? What is your background in work-life?
Ok, Let's start with the background: my educational background is in finance and I did most of my studies in the US. For a brief period after graduation I was working in investment banking.
However, gradually my interests evolved towards sales and marketing. I have had several positions related to those areas and that also first brought me to HAMK. For a couple of times, I have left HAMK for other pursuits but eventually have I always returned and acknowledged that my mental home is here now.
What is the best thing in teaching?
Students.
What is the best thing at HAMK International Business?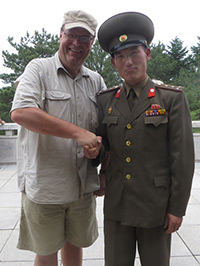 Atmosphere. You cannot explain that, you just have to experience it. Come and try it yourself!
What is your favorite free time activity? Or tell something special about yourself!
My spare time is divided between cars and travelling. I have never driven anything boring and old and unusual cars keep me busy. My lifelong pursuit is travelling. In good years, I manage to travel more than 180 days and that makes me happy. The third thing which defines me is my life philosophy: I have always believed strongly in being physically and mentally present. I think what is here and now is the most important thing in the universe. That's why each and every one of you should grab life with both hands and squeeze it!
What would you like to say people who consider applying to HAMK International Business? Any tips?
We have a very close atmosphere in IB and thereby it is important that all participants fit in. Much more than looking for the best possible students, we are looking for the most suitable students. The ones who are interesting, who are committed, and who have a story to tell.
Check out application periods for HAMK's International Business degree programme from here and apply!