Developing top expertise is the common goal of companies and educational organizations. FASE has published a collection of articles, which provide readers with ideas and inspiration for guiding and supporting future top experts.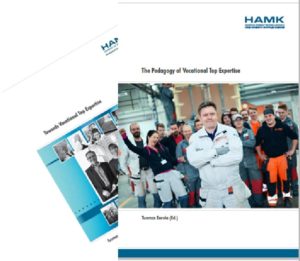 This collection of articles, titled "The Pedagogy of Vocational Top Expertise", is a sequel to the book "Towards Vocational Top Expertise", which was published a few years earlier. The collection is intended for all those who guide young people towards higher levels of vocational competence. It is particularly suitable for coaches and experts involved in vocational skills competition activities. The articles are based on both academic research and experiences gained in development projects and practices that we have found useful. The level of the articles is as practical as possible, thus ensuring their relevance for everyday work.
Putting this work together was professionally challenging, not least because during the writing process, the top expertise specialists in FASE had to formulate a common view and understanding of the pedagogy of vocational top expertise.
However, our many discussions and meetings during the process of compiling the collection lent excellent support and encouragement for our work. For this reason, the publication above all represents our joint views, and our accomplishment and what we gained through each other's expertise during this journey. We hope that the collection offers also for you inspirations, which develops your everyday work as expert, trainer, teacher or coach.