By Pirjo Tuominen & Kati Pakkala
Finnish Academy for Skills Excellence (FASE) is an active partner in training Finnish experts towards to World Skills Competition in Kazan summer 2019. Team Finland representatives compete in 25 trades, mostly so called traditional skills  but also new trades, like 3D Digital Game Art and Hotel Reception are included. These new trades are reflecting the change in the world of work.  In each profession, skill-based competences are essential in performance but also so-called soft skills are needed to fill the profession´s requirements. In the competition preparation process FASE emphasis that the soft skills are "the power bank" which should be recognised as a one success factor in the final competition.  Soft skills like enthusiasm, persistence and empathy support and give strength during the demanding situations to the coach and the competitor. We can bet that unavoidable situations happens during the finals and one should be well prepared for those.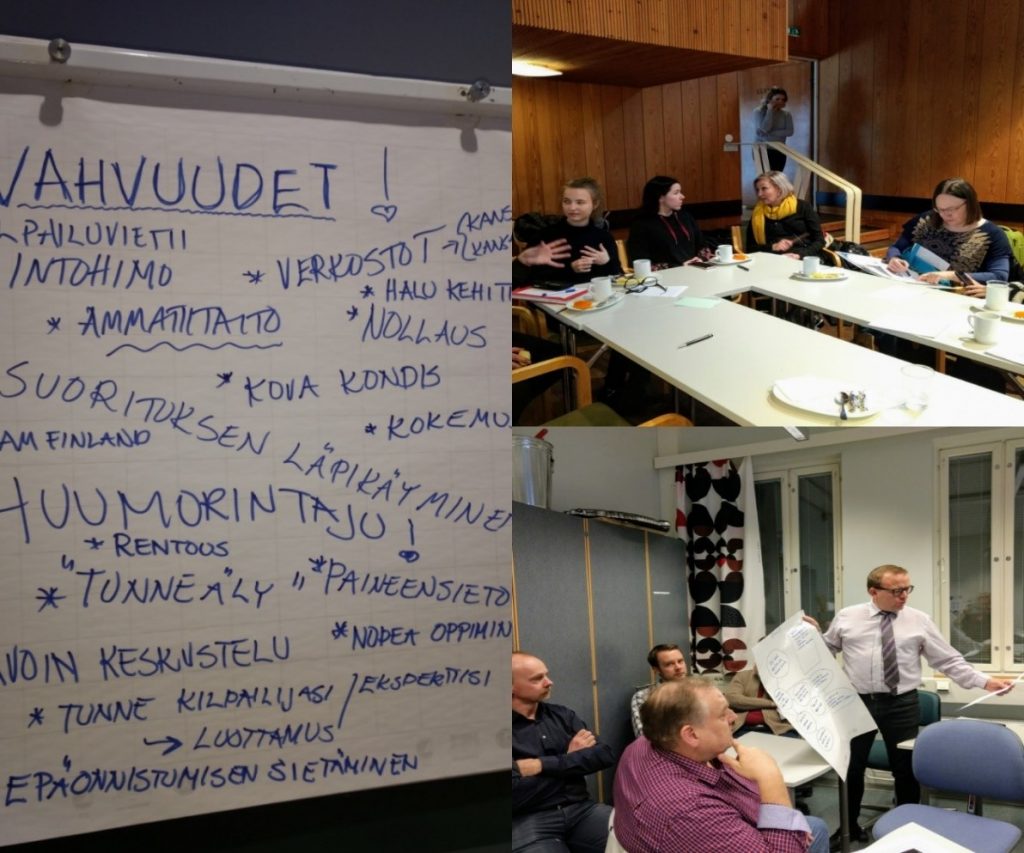 Brain research have developed greatly during the last decades. Our memory and thought processes are nowadays over-crowded with social media, email etc. that cause continuous interruptions. This ongoing flow of information can lead to Attention Deficit Trait according to Minna Huotilainen and Mona Moisala's research. We need to take care of our brains in order to be able to support emotional intelligence. Mental wellbeing is essential in the training process. Even though well-managed skills control stress but fear of failure and competition itself can be stressful to the competitor.
To be able to look at failure as an opportunity to learn is essential. We need to learn from mistakes and from our failures. One can even say that if you have never failed, you goals are set too low. One of the most important skills to handle except from the vocational skills, is the skills of stress control and handling emotional stressful situations.
According to Susanna Rahkamo´s (2016) research there won´t be winning formula with out trust. That´s why emotional intelligence is one key element in skills competition training process.  Building the trust between coach and competitor supports and strengthens the winning attitude. The same goal, to show excellence in skills, needs a plan how to implement the training pathway so that the plan is in balance with substance based training and emotional intelligence.
No one can determine a person´s full potential in advance but let the competitor grow into their full potential during the training process.